Yezo Virus: Previously Unknown Virus Linked To 'Emerging' Infectious Disease Discovered In Japan
KEY POINTS
Researchers identified a new virus that can infect humans
They detected the virus RNA in "three major tick species"
Seven cases have been reported since 2014
A novel virus that can be transmitted by tick bites has been discovered in Japan. Dubbed Yezo virus (YEZV), it can cause fever and other symptoms in humans.
A case of the mysterious disease was recorded in 2019 after a 41-year-old man was admitted to a hospital with symptoms, including fever and leg pain, Hokkaido University noted in a news release. The man was bitten by an "arthropod believed to be a tick," but tests revealed he was not infected with any of the known viruses carried by ticks in the region.
Although the man was discharged from the hospital after two weeks, another case of the mysterious disease was reported a year later, with the patient displaying similar symptoms.
Novel orthonairovirus
In a study, published in the journal Nature Communications, a team of researchers identified the new orthonairovirus likely behind the illnesses through genetic analysis of the blood samples collected from the two patients. They also tested blood samples of 248 patients suspected of having a tick-borne disease and found that in total, there were actually seven cases from 2014 to 2020.
"YEZV is phylogenetically grouped with Sulina virus detected in Ixodes ricinus ticks in Romania," the researchers wrote.
The name of the novel virus is a reference to the historical Japanese name of Hokkaido, the place where the disease was discovered.
To determine the natural reservoir of the virus in Hokkaido, the team screened serum samples that were collected from wild animals in Hokkaido from 2010 to 2020. They found antibodies to YEZV in Hokkaido shika deer and raccoons, and the YEZV RNA in "three major tick species" collected from 2016 to 2020.
"We demonstrated that at least seven patients were infected with YEZV since 2014, and that wild animals and ticks may be potential reservoirs for the virus, suggesting that YEZV infection is endemic in this area," the researchers wrote.
Investigations beyond Hokkaido
While some of the patients showed rather serious symptoms such as "abnormal liver function," there have so far been no confirmed deaths linked to the new disease. The researchers said it is important to investigate its spread beyond Hokkaido, where the virus appears to have already been established.
"All of the cases of Yezo virus infection we know of so far did not turn into fatalities, but it's very likely that the disease is found beyond Hokkaido, so we need to urgently investigate its spread," Keita Matsuno, study co-author and virologist at Hokkaido University's International Institute for Zoonosis Control, said in the news release.
"Furthermore, because the epidemiology and pathogenicity of Tamdy and Sulina group viruses are not yet fully elucidated, these emerging viruses in Asian countries could represent a larger burden on public health than currently recognized," the researchers wrote. "Comprehensive understanding of orthonairoviruses is highly desired to develop prophylaxes and therapeutics."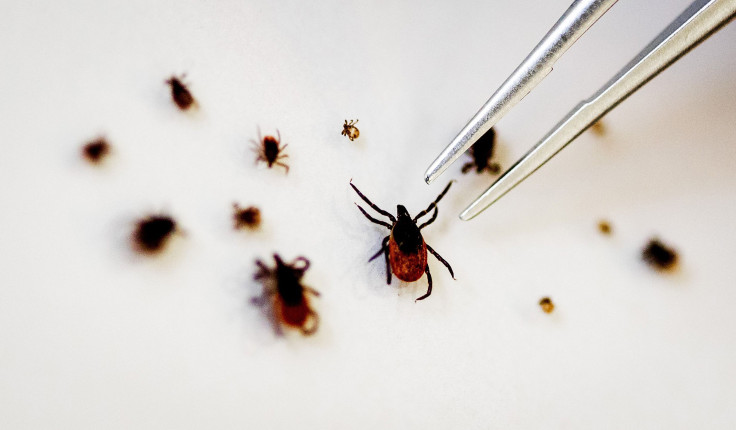 © Copyright IBTimes 2023. All rights reserved.