Yom Kippur 2012: Sacha Baron Cohen, Adam Sandler And Other Jewish Actors Who Should Atone For Starring In Bad Movies
'That's My Boy,' 'The Dictator,' 'The Watch' All Flopped In 2012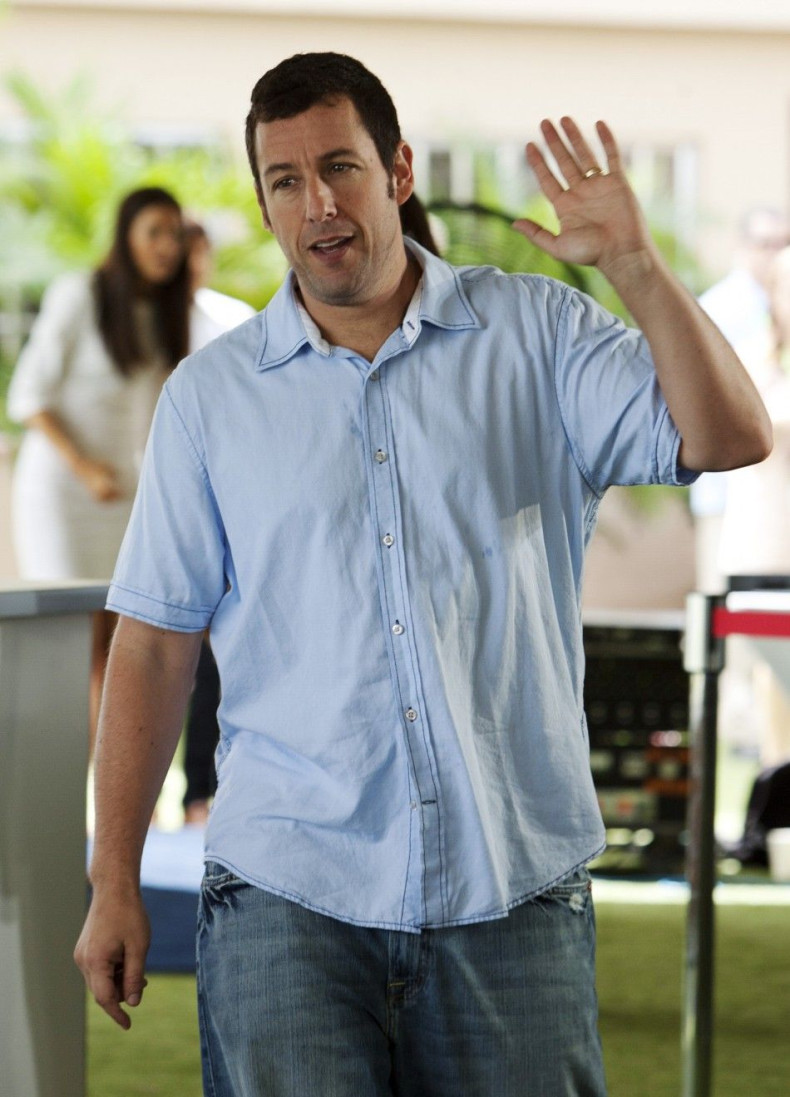 Yom Kippur is a time when Jews atone for their sins as they seek judgment from God and repent for their sins in 2012.
In the entertainment world, Jewish actors have starred in their fair share of flops in 2012, ranging from Sacha Baron Cohen to Adam Sandler. Here's not just a list of actors who are Jewish, but ones who should atone for starring in some horrible movies that bombed with audiences and film critics this year.
1. Adam Sandler ("That's My Boy")
Sandler was behind one of the biggest stinkers of 2012, "That's My Boy," in which he plays a 42-year-old seeking to reconnect with his long-lost son ("Saturday Night Live" alum and fellow Jew Andy Samberg.)
The film is one of the most hated movies on Rotten Tomatoes, with only 22 percent of film critics giving "That's My Boy" a favorable view. However, more of the movie-going public enjoyed the film than couldn't bear to watch it, with 61 percent saying they liked the movie.
Sandler's humor was derided by most critics in scathing reviews of "That's My Boy."
"Vulgar, tasteless, mean-spirited and most offensive of all -- not funny," said Richard Roeper.
"If someone told you about almost every joke in 'That's My Boy,' you would think they were either a sociopath or a budding serial killer," wrote James Rocchi of MSN Movies.
One of the most biting reviews came from Eric D. Snider of film.com.
"Now if you'll excuse me, I'm going to watch something funnier than 'That's My Boy.' It's a video of my mother being torn apart by bears. Good day," he wrote.
2. Sacha Baron Cohen ("The Dictator")
Cohen, an observant Jew, had a hit with "Borat: Cultural Leanings of America for Make Glorious Nation of Kazakhastan." Unfortunately for Cohen, the film was released in 2006, and it won't be judged by God in 2012.
To make matters worse, Cohen was the brains and actor behind "The Dictator," a widely panned film that came out in 2012. The movie has a 58 percent rotten rating on rottentomatoes.com among critics and an even worse 48 percent rating among movie-goers.
"Now [Cohen is] turning material both fresh and rancid into tepid gruel," wrote Wall Street Journal critic Joe Morgenstern.
"'The Dictator' does for Sacha Baron Cohen what 'The Love Guru' did for Mike Myers," wrote the Miami Herald's Rene Rodriguez in another stinging review.
3. Ben Stiller ("The Watch")
This Stiller stinker, about a neighborhood watch organization protecting their neighbors from aliens, was only liked by 17 percent of critics on Rotten Tomatoes, which reviewers derided for its lame and crude jokes.
"Really, wait for it on cable," wrote Tom Long of the Detroit News. "At least then you'll be able to change the channel."
"Though many of the jokes land, some of them feel like a game of penis-related Mad Libs," opined Jake Coyle of the Associated Press.
Stiller probably doesn't have to do as much atoning as others on this list since he also starred in the critically acclaimed and blockbuster hit "Madagascar 3: Europe's Most Wanted."
4. Elizabeth Banks ("Man On A Ledge")
Banks portrayed a police department negotiator trying to convince a man to get off a ledge in "Man On A Ledge," the most aptly titled film since "Snakes On A Plane."
The thriller was not a hit with critics and has a 32 percent rating on Rotten Tomatoes.
"'Man on a Ledge' is our first legit contender for Best Worst movie of the year," Roeper declared.
"This is one of the few movies that, with its skyscraper action scenes, probably needed to be made in 3-D. As it is, though, it's barely in 2-D -- and really, I'm not sure it needed to be made at all," wrote Stephen Whitty of the Newark Star-Ledger.
5. Natasha Lyonne ("4:44 Last Day on Earth")
Lyonne was a hit with audiences in the "American Pie" trilogy of comedies, but movie-goers were hoping the world would end when they watched "4:44 Last Day on Earth."
The end-of-the-world film had a 48 percent rating on Rotten Tomatoes and an atrocious 25 percent rating among movie-goers.
Scott Tobias of National Public Radio was not a big fan of the plot.
"Rehashing old arguments in the hours before certain death is a tedious waste of time -- theirs, and ours," he wrote.
Walter V. Addiego of the San Francisco Chronicle also felt the film was lacking.
"Though it gains traction toward the end, viewers may finally feel puzzled or indifferent. You expect a bit more from the end of the world," he wrote.