'Young And The Restless' Spoilers: How Will Neil's Death Be Revealed?
They have all been taking big steps recently to move on from the drama that nearly tore their entire family apart over the summer. However, their world will come crashing down once again when Devon makes an unexpected and shocking discovery on the Tuesday, April 23 episode of "The Young and the Restless."
There has been a lot to celebrate within the Winters family recently, with Devon (Bryton James) finally moving on after Hilary's death and also opening a new restaurant in Genoa City with Abby (Melissa Ordway). In addition, Lily (Christel Khalil) has also been released from jail for Hilary's death early, even though she wants to divorce Cane (Daniel Goddard). Still, there's plenty to celebrate, and the family will be ready to do that—until a shocking moment occurs on the CBS soap that will change their world even more than Hilary's death did.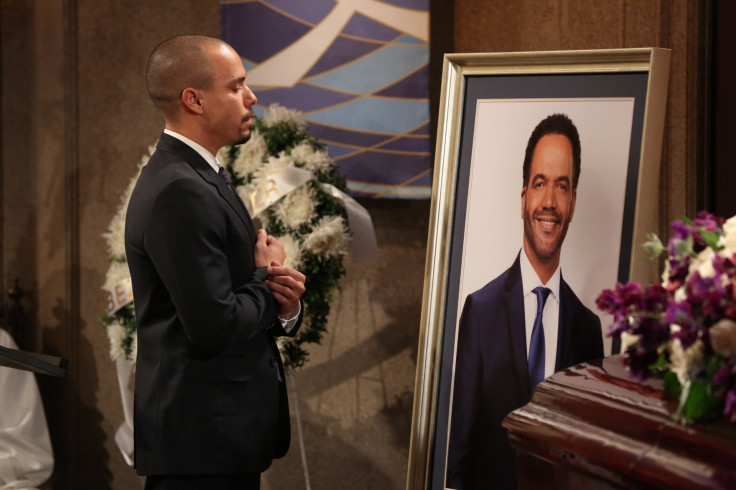 A preview clip for the week's episodes shows Devon and Lily at the Society restaurant opening and discussing why they're having trouble getting in touch with their father, Neil (Kristoff St. John), who was last seen at Devon's penthouse getting ready—but has since stopped responding to calls and texts. Devon will likely be the one to go and see what is keeping him—but when he does, it will be earth-shattering.
"Devon learns that Neil has died," spoilers reveal.
While it's unclear what he will find, it will be clear his father had died at some point after the last occupants of the penthouse left to attend the restaurants opening. His death will also likely be revealed as sudden and unexpected if the cause is shared at all. Regardless, it will still be something that causes immense pain for the family he has left behind—especially his children.
Not long after Devon makes the discovery, he will likely go back to Society to inform the rest of the family—starting with Lily and Cane, and eventually letting the news spread to the more distant relatives and friends who will be gathered there—all of whom will be devastated as they hear the truth.
"The Young and the Restless" airs weekdays at 12:30 p.m. EDT on CBS.
© Copyright IBTimes 2023. All rights reserved.