'Young And The Restless' Spoilers: Nick Blasts Victor For Helping Chloe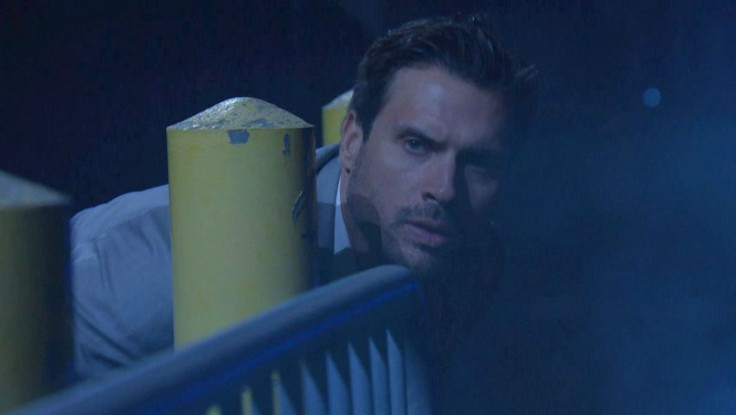 He knew that Chloe had killed his brother and found it to be suspicious when she was driving to the airport when she was supposed to be getting married. Now, Nick's feelings will turn to ones of surprise when he sees her meet up with none other than Victor on the Monday, April 10 episode of "The Young and the Restless."
Nick (Joshua Morrow) followed Chloe (Elizabeth Hendrickson) to an airplane hangar after the tracking device he put on her car showed her driving away from her wedding. When he arrived at the airstrip though, he was stunned to see his father, Victor (Eric Braden) there. Now, in a preview clip for the CBS soap, he will overhear a conversation between the two and realize just how connected Victor is to the woman that wound up murdering Adam.
"It's Chelsea," a panicked Chloe says to Victor in the clip, as Nick listens in. "She found the evidence that I framed Adam. That evidence implicates you too."
Previously, Victor and Chloe had teamed up to frame Adam for a murder he didn't commit, something they did for different reasons. Chloe was seeking vengeance for her daughter Delia's death, while Victor was trying to get revenge on the family members who helped put him behind bars. However, after he was released from prison, he had a change of heart about the plan and instead tried to help Adam escape town with Chelsea (Melissa Clare Egan) and Connor, so the family could start a new life together. Unexpectedly though, the cabin Adam was hiding in before he and Chelsea could leave town blew up, and he died in the fire.
Read: Chelsea Makes A Horrifying Discovery On "The Young And The Restless"
Knowing now that evidence has surfaced which can tie him to the situation, Victor will feel forced to aid Chloe and get her on a private jet out of town as quickly as possible. After he does so, Nick will confront him for helping Chloe out before dropping a bombshell on his father. The evidence that was found didn't tie Chloe and Victor to framing Adam for murder. Instead, the evidence proved that Adam's death was not an accident, and Chloe murdered him. Now, Victor will have to deal with the fact that he helped the woman who killed his son flee town.
"The Young and the Restless" airs weekdays at 12:30 p.m. EDT on CBS.
© Copyright IBTimes 2023. All rights reserved.