YouTube Red Originals: 'Scare PewDiePie' And Others Signal Bet On Long-Form Video Content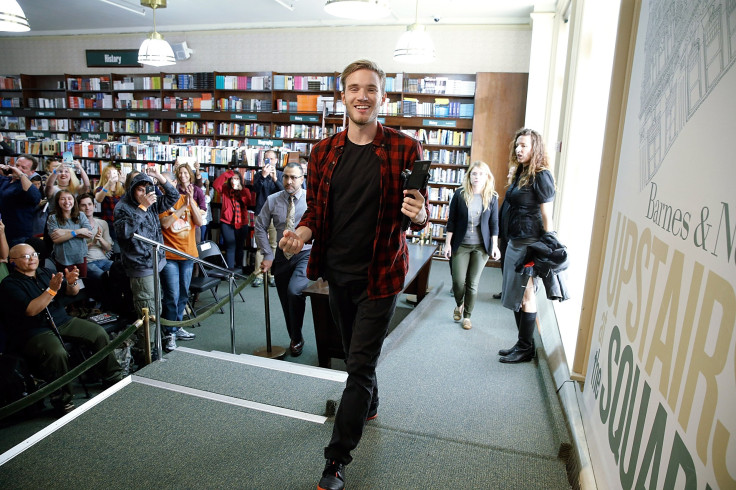 When the subscription video service YouTube Red launched at the end of October, its main sell was that, for $9.99 a month, subscribers wouldn't have to watch ads on YouTube, and they had access to Google Play music streaming. Longer-form originals, both series and films, would join the service later.
"Later," YouTube revealed Wednesday, officially arrives Feb. 10, when three feature-length movies and one series will debut on YouTube Red.
The first batch of movies contains "A Trip to Unicorn Island," starring Lilly Singh; "Dance Camp," from AwesomenessTV; and "Lazer Team," from Rooster Teeth and Fullscreen Films. Series "Scare PewDiePie" will plop the absurdly popular Swede (PewDie has more than 41 million subscribers to his YouTube channel) into various real-life-horror-movie situations, capitalizing on his penchant for entertaining reactions.
There's no particular release strategy at work with this initial mix. YouTube is merely focusing on its most popular content creators for this batch of original content — at whatever length it may come in.
But what's most interesting is that while Red's originals may live on a shiny new digital "platform," many of the same conventions as their nondigital predecessors are in play. "Lazer Team" is actually in the midst of a theatrical run — it was released Jan. 27 in 35 theaters and has pulled in a respectable $1.1 million for its producers. "Scare PewDiePie" will have an initial run of 10 episodes at 22 minutes each — the same length as a comedy you'd see on, say, NBC — and has some traditional TV producer firepower behind it in Robert Kirkman, creator of the comic book and TV series "The Walking Dead."
The bigger challenge for YouTube might be getting Red subscribers to watch content with a far longer run time than the site's usual fare.
The average mobile YouTube user spends about 40 minutes a day on the site, per the company's own measurement. That's about the length of a couple of TV comedies, or one drama episode, but well short of most movies. Analysts at BTIG Research estimate that the streaming service Netflix sees almost two hours of daily use per subscriber. If Red can attract the kind of subscriber who's looking for more of a commitment, or better yet, use these longer originals to train subscribers to spend yet more time viewing its content, YouTube just might have something here.
© Copyright IBTimes 2023. All rights reserved.
FOLLOW MORE IBT NEWS ON THE BELOW CHANNELS