YouTuber Jeffree Star Slams People For Accusing Him Of Dating Married Man
KEY POINTS
"The person I am hanging out with has never been married," Jeffree Star said
Star recently made his new relationship official by posting an Instagram photo
Several media accused him to paying his boyfriend to date him
YouTuber Jeffree Star, who recently announced that he is dating basketball player Andre Marhold, slammed people who accused him of "stealing" someone's husband.
After Star made his relationship with Marhold social media official, the latter's ex-girlfriend and baby mama spoke about the situation and also accused the basketball player of abandoning her with their child.
"I seen the signs. I ignored them. I put my life on the line for you and your career. I held you down and you know I stepped out of my comfort zone in every way possible. I did things for you that I didn't even feel comfortable doing but this is what I get. I ignored the f----g signs! Just one call to explain all of this would be great that's all I ask," she wrote on Twitter.
"I need you. the petty arguments drove you away. I always feared this day would come but not while our son was still in diapers, I will not let you down if you come home. Just be here when we wake up. Please! I can't sleep without you please baby. I am literally going crazy," she added.
She then went on to accuse Marhold of sending her sexual videos from Star's home.
Following this, people started accusing Star of being in a relationship with a married man.
Star immediately took to social media to hit back at the accusations.
"The person I am hanging out with has never been married. He's not married. I didn't steal anyone's f----g husband," Star said in an Instagram story.
He also took to Twitter to state that he doesn't "hang out with married men."
On Aug. 23, Star made his new relationship official by posting an Instagram photo of himself sitting on Marhold's lap.
However, following this, several people accused him of paying his boyfriend to date him.
Star then took to Twitter to slam the accusations.
"I know it's devastating news for some people, but I don't give money to anyone I'm dating or anyone who is f--king me. Work on your own insecurities sis, I'm not the problem," Star tweeted.
Since then, the YouTuber has posted several photos of the couple cozying up.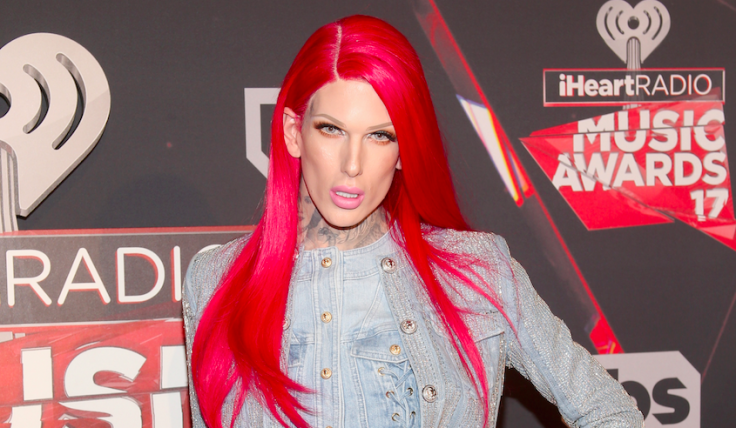 © Copyright IBTimes 2023. All rights reserved.