YouTuber Threatening To Sue Prince Harry, Meghan For Defamation Slams Couple: 'It's An Opinion Channel'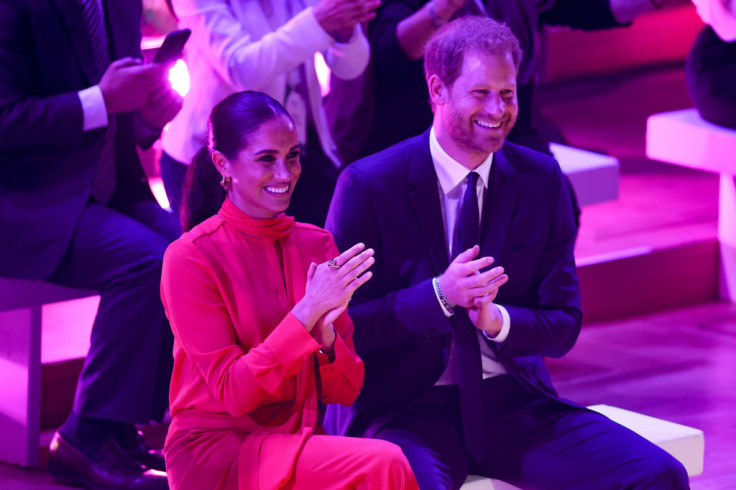 KEY POINTS
Shallon Lester spoke about why she wants to sue Prince Harry and Meghan Markle for defamation
She said she was surprised that she was featured in Netflix's "Harry and Meghan" docuseries
She alleged that the series insinuated that she was part of a coordinated online smear campaign against the Sussexes
YouTuber Shallon Lester was surprised that her image appeared in Prince Harry and Meghan Markle's Netflix docuseries.
Lester, who said earlier that she would be taking legal action against the Duke and Duchess of Sussex for alleged defamation, told the New York Post that she learned from friends that a clip of her appeared in the fifth episode of the six-part series.
"At first I thought they were hallucinating because why on earth would I be in it," Lester told The Post. "Especially since I wasn't called for comment. No one reached out to my team. Nothing."
According to the social media personality, she was "truly blown away" when she saw the segment that allegedly insinuated that she was part of a coordinated online smear campaign against the couple.
Lester said that she immediately texted her mom and then her lawyer about it.
"I assumed when I heard I was in this it was going to be 'a bunch of people who were mean to us on the internet.' Yes, I am mean to them on the internet. That's my right. It's an opinion channel," she added.
However, Lester claimed that the allegedly false and defamatory accusations have affected her content creation business.
She also opened up to GB News host Dan Wootton about her decision to sue the royal couple over their Netflix documentary.
"Well, you know, there are just the small details. I take umbrage with the fact that I was described as middle age and a housewife. I'm neither," Lester jokingly said of why she's taking legal action against the Sussexes.
"I grew up in a time when documentaries were factual. They were fact-checked. I'm a journalist, there's a journalistic process, and there's something called integrity and honesty and truth. And this documentary presented a tinfoil hat conspiracy theory as fact with not one screenshot, not one DM, not one YouTube clip, nothing, nothing to support it for anybody."
Lester went on to say that she felt the world is "tired of watching Harry and Meghan present their imagined narrative victim as fact."
She claimed, "Eventually if you keep doing this, you're going to step in it. You're going to make claims that are not only false, they're defamatory. The buck is going to have to stop with someone, and that someone today is me."
Wootton noted Lester doesn't just talk about the Sussexes on her YouTube channel but many other public figures as well. He suggested that Prince Harry and Markle "can't handle" her criticism.
"If they're just like, 'We just don't like being talked about,' that's fine, I understand that. But when you cross into accusing me of things and presenting them as facts, it becomes defamation. So, that's where I have a little bit of an issue," she explained.
Prince Harry and Markle have not publicly addressed Lester's claims.
In the docuseries segment, Bot Sentinel CEO Christopher Bouzy alleged that they were able to trace 70% of the online hate against Markle to just 83 social media accounts.
Bouzy claimed that they were mostly "middle-aged, Caucasian women." The docuseries then showed images of several women, including Lester, though none of them were identified by name.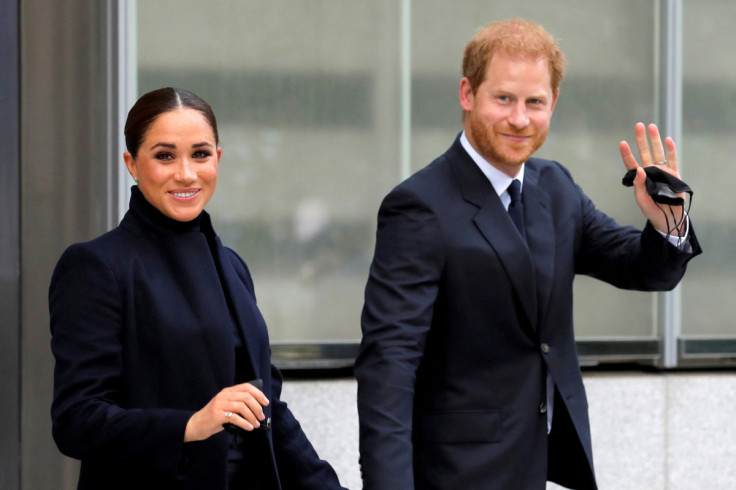 © Copyright IBTimes 2023. All rights reserved.