Zack Snyder's 'Justice League' New Sneak Peak Unveiled; Teases Epic Scene
KEY POINTS
Zack Snyder rolled out a new look at his "Justice League"
The four-part series is set to release in March 2021
It stars Gal Gadot, Ben Affleck, and Henry Cavill
Zack Snyder's version of "Justice League" is only three months away from its highly-anticipated release. The director has rolled out the first teaser from the director's cut of the 2017 DCEU movie.
Snyder shared a sneak peek with fans on Vero, teasing the IMAX ratio of the film's "Knightmare" scene, Comicbook reported. The mini-clip gives fans a hint at what they can expect from the restored version of the movie featuring a larger IMAX ratio.
After failing massively at the box office, it was decided that Snyder's original cut that he worked on before stepping down from the movie will be released via streaming service HBO Max. Initially, it will be released as a four-part miniseries and then combined into a full-fledged movie.
It will bring together the DC universe's most-loved superheroes to save the world from Steppenwolf and his army. It will see the return of Ben Affleck as Batman, Gal Gadot as Wonder Woman, Ray Fisher as Cyborg, Jason Momoa as Aquaman, Ezra Miller as The Flash, Amy Adams as Lois Lane, Jeremy Irons as Alfred Pennyworth, and Ciaran Hinds as Steppenwolf.
Fans have been wondering when a new "Justice League" trailer will be released. Snyder has updated fans that the second trailer for the upcoming DCEU series should be out soon. While he refrained from giving out the exact date for the release, he assured he is currently working on it. He made this announcement through comments on one of his latest posts on Vero (via Reddit).
In related news, "Wonder Woman 1984" star Gal Gadot revealed that she did not return to the sets of Snyder Cut for a reshoot of the upcoming version of "Justice League."
"I didn't shoot anything, I didn't see anything and I'm very much looking forward to watching Zack's cut," she said in an interview with MTV News.
She also expressed her opinion on the director's cut and it appears she is thrilled to know that Snyder is doing it.
"You know, in this world now, I'm not surprised by anything... I'm not surprised by anything but I'm very happy he got to do his own version of the movie."
Zack Snyder's "Justice League" is scheduled to release in March 2021.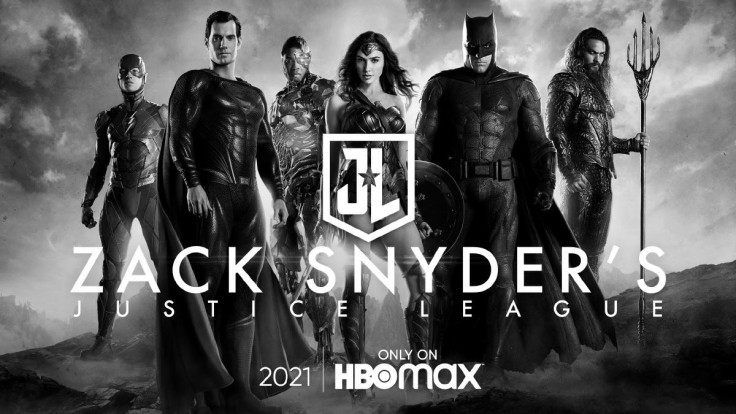 © Copyright IBTimes 2023. All rights reserved.