Zayn Malik's Fiancée Perrie Edwards Wants To Have Children In The Next 3 Years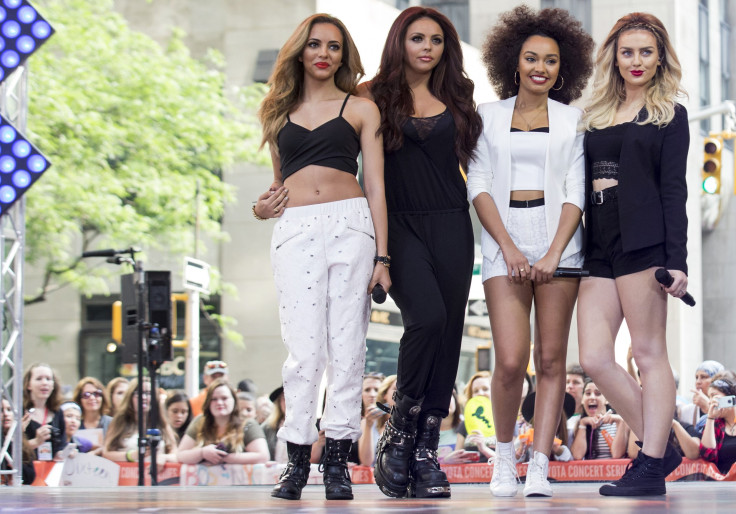 Zayn Malik's fiancée Perrie Edwards wants to have children by the time she is 24. Malik, who was part of the band One Direction, quit to spend more time with Edwards, and her latest announcement follows reactions from his fans who had branded Edwards as the Yoko Ono of the group.
Edwards made the revelation during an interview on Sunday to Sun's Fabulous magazine and when asked at what age she would like to have children, she said: "Well, I would say 24 and that's in three years' time for me. It's still quite a while away."
"My mam was 24, though, so that's always been my ideal age," Edwards, who is a part of the girl band Little Mix, said, according to the Mirror, which cited the interview.
"I don't think anyone other than him really knows what he was feeling in his head and heart, but he made that decision and was 100 per cent on it. And the fans have been great and his family have been great... I love them all, they're lush. And obviously I've been there for him. As long as he's happy, that's all that matters," Edwards said in the interview about Malik's decision to leave the band, adding: "If he's happy then I'm happy."
Edwards also addressed the criticism surrounding her alleged role in influencing Malik's decision and said: "People have said did I do this, did I do that? No matter what decision he made, I was always going to support him. If he'd wanted to stay, I would have supported him just the same as I have done since he's left ... If he's happy then I'm happy," adding: "He's really good. Hopefully everyone understands that it was one of the hardest decisions he's ever made in his life."
The couple has been engaged since 2012 but reports in March alleged that Malik had an affair with a Swedish model, Martina Olsson, when he was in Thailand. There were also photos that emerged at the time showing Malik walking holding hands with an Englishwoman by the name of Lauren Richardson.
Olsson allegedly asked Edwards to leave Malik immediately, but he bashed the reports by posting on Twitter: "I'm 22 years old ... I love a girl named Perrie Edwards," adding: "And there's a lot of jealous f---- in this world I'm sorry for what it looks like x."
© Copyright IBTimes 2023. All rights reserved.