Zombie Walk Takes Over Tel Aviv: An Interesting Way To Celebrate Purim
On March 6 hundreds flocked to Tel Aviv to observe the Jewish holiday of Purim. To celebrate the salvation of Jewish people from genocide in ancient Persia, city dwellers dressed as zombies on the eve of Purim to partake in the annual Zombie Walk.
The story of Purim is written in the book of Esther. According to the Houston Chronicle, the reason to celebrate is that the holiday marks the survival of the Jewish people despite the plan of an ancient Persian king who wanted to destroy them. While this story doesn't tell the reader to dress up as a zombie, it is tradition to dress up because of the element of trickery in the story of Purim.
On Wednesday night hundreds walked through the streets in the Zombie Walk covered in fake blood, wearing fangs and holding bloodied limbs.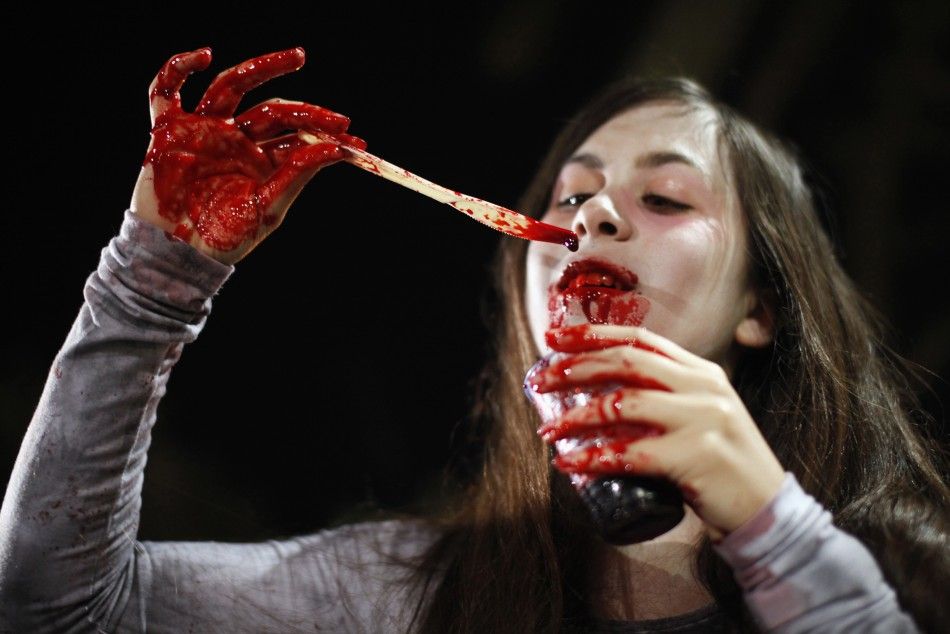 © Copyright IBTimes 2023. All rights reserved.