10 Of America's Top CEOs Talk with IBT's Social Capital About How To Be Authentic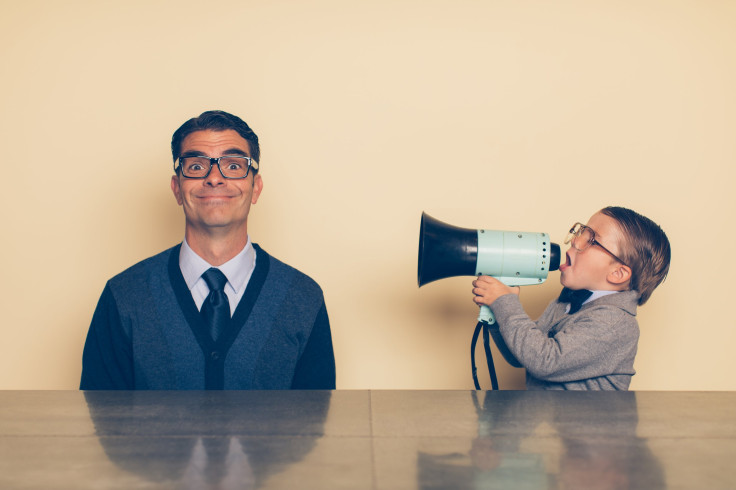 Featuring the IBT TOP 10 Social Capital CEOs in America for October 2020!
The difference between marketing and meaning is REAL authenticity. Some companies don't care if the message they market actually coincides with their true essence. And the bottom line is marketing without such sincerity is just a blatant effort to sell you. But the most dynamic and exciting companies are realizing they need to honestly tell you who they are, and customers are not just responding but beginning to demand it!
Empathy is a big word nowadays. We hear it bandied about in everything from the entertainment world to politics and finally in business, specifically in the marketing world. Can you empathize with your customers is the big question. If you can, as the theory goes, you can sell them like nobody's business.
There are a lot of companies right now trying to show empathy. Problem is it's totally artificial.
You have all received the email from Company X that says, "We want you to know we care about you, and what you are going through?" Then just a few lines later, "That's why you should buy our product (whether you need it or not right now), because we are just like you – trust us – we are!"
Here is the big problem with that strategy – many of the practitioners don't care whether it is authentic empathy or feigned on the fly to jump on the "issue" bandwagon of the day. It's the appearance of caring they ignorantly believe will do the trick.
This is not empathy – its badly veiled marketing. And I would argue that it's even worse and more offensive than shameless pushy sales because it's so deceitful and insidiously playing on the vulnerability of people in tough times and circumstances.
It's not just giving those companies a bad name – it's hurting the image of business in America.
We at IBT's SOCIAL CAPITAL are not here to specifically call out and condemn those that are doing it wrong but to applaud and celebrate those that are doing it right. However, we will explain what's wrong with this way of doing business.
Not only does this not work, it erodes the customer's belief in you and your company. Worse still is it destroys their belief in the corporate system, and arguably capitalism in general. And that's downright dangerous for our society, especially right now when the very value and worth of the capitalist system is being questioned.
Thankfully, there are a slew of companies that understand that principle and are practicing capitalism the way it was intended. They are not just succeeding at improving their relationships with customers because of it, but they are bolstering the belief of American consumers, which in turn will help to rebuild our nation and our world from the ravages of the pandemic and its harrowing economic fallout.
So just in case you are wondering why we care so much about society and capitalism in general, then you need to read last month's launch article and what this whole Social Capital section is about. We at IBT believe that a concern for our fellow humans and fellow Americans is at the heart of capitalism, at least the one Adam Smith described over a century ago.
So in an effort to bolster this important element of business done right, we have chosen 10 incredible CEOs, founders and leaders who get it, and are giving their consumers and their employees a truthful look at who they are and what their company is really about when they reach out to them in their marketing, or any of their communications.
Brian Niccol: Chipotle

Ever since overcoming the disastrous ripple of e-coli outbreaks a few years back, Chipotle devoted itself to making sure it provides healthy food, served in a healthy place and produced in a healthy way that is good for consumers AND the rest of the supply chain. Those proven principles became REAL relevant and popular after the pandemic hit, and they honestly shared them with their customers rather than worrying about social media and marketing trends.

When Niccol took the reigns, he rebuilt the company's reputation and their profits through his dedication to those principles. After the e-coli outbreak, Chipotle closed stores in affected markets for deep cleaning, implemented incredible new food safety procedures and reassessed safety risks of every ingredient on its menu "with an eye toward establishing the highest standards for safety." That including DNA-based testing of ingredients before they are shipped to Chipotle locations, and extensive changes to food preparation and handling practices. New paid sick leave plans were designed to ensure ill employees stayed home. They also spent millions to help local farms meet food safety standards, and to make more local ingredients available across the country.

Under Niccol's direction the company developed a great responsibility to care about where their ingredients come from. They wanted to create a supply chain that helps the planet, the consumers, and the food stay healthy. They did this by choosing certain suppliers and building relationships with them. They wanted to change fast food, start conversations, and shift the future of farming. They partnered with Niman Ranch and Mesiter Cheese for humane and sustainable farming as well with the The National Young Farmers Coalition to offer $5,000 grants to 50 young farmers and ranchers for the next generation of providers.

Beyond all that, Chipotle makes a huge difference in the community through its partnerships with FCCLA, DECA, and ProStart to help students along their educational journey. They partnered with the International Rescue Committee and created all kinds of initiatives and opportunities for youths to become part of the workforce.

All of that paid off in ways beyond soaring profits. Chipotle boasts a customer loyalty only longtime neighborhood restaurants enjoy. That put them in the driver's seat when the pandemic hit. So when it came time to send out a letter to customers recently amid the worries of the pandemic, all Niccol did was put all that they had been doing for the last few years and would continue to do in his own words, addressing his heartfelt and historical commitment to customers AND local farmers at a time when hardly anyone was talking about this vital segment of the food supply chain.

Then he added his commitment to some pretty powerful additional steps. Chipotle gave employees a 10% pay increase during the height of COVID-19 crisis, and gave managers a bonus. It ramped up sanitization and personal hygiene requirements and instituted social distancing markers and masks for employees like many others, but also instituted a tamper evident packaging seal for mobile pick-up and delivery orders, which just might become a model for other delivery companies even after the pandemic panic subsides.

All of that makes CEOs like Nicclo real, and real important to the Social Capital movement.

Doug McMillon: Walmart

Amid a climate of unrest and confusion surrounding racial justice and equality in our nation, as well as pandemic pandemonium over the last few months, McMillon informed employees in a recent email that the company and the Walmart Foundation will commit $100 million over the next five years to create a new center on racial equity. The center "will seek to advance economic opportunity and healthier living, including issues surrounding the social determinants of health, strengthening workforce development and related educational systems, and support criminal justice reform with an emphasis on examining barriers to opportunity faced by those exiting the system."

If those were just idle words delivered in an email now in order to be en vogue, it would be moot, but he's been doing a whole lot to help the cause for years, and it makes total sense that he would try to do even more now.

It's really no wonder McMillon treats every employee with respect. He started at the bottom when he was a teenager in 1984 as a summer associate for Walmart. Years later after snagging his MBA, he rejoined Walmart as an assistant manager at a Tulsa, Oklahoma, store and eventually worked his way up to CEO of the world's largest retailer.

After taking over as CEO in 2014, at a time of slowed growth and increased competition from rivals, he did the opposite of what some bottom line-driven leaders might choose – he raised wages for hourly workers, offered free basic short-term disability for full-time workers and created a revised paid time off program. He boosted the company's commitment to e-commerce and revamped Walmart's executive team. While increased spending lowered short-term profits, he rightly believed it would lead to happier workers and customers, which would give the company a leg up on the competition.

Since McMillon took over, Walmart has focused not only on scaling their business but also their commitment to the community by diverting 81% of its U.S. waste (and 78% globally) from landfills, donating millions of pounds of food every year, and improving educational opportunities through its Live Better U program, which helps their people go back to school and get training for their next job.

Sounds like a perfect plan AFTER the pandemic hit, right? Sure, but he did it long before. And now he's doubling down on that Social Capital! Since the pandemic hit, he spent almost $1 billion dollars on multiple rounds of bonuses, increased safety and sanitation procedures and precautions, and now has committed to hiring tens of thousands of new workers helping to spur the economy and the livelihoods of Americans.

McMillon was recently named the chairman of the Business Roundtable, an association of chief executive officers from America's leading companies. The Business Roundtable most notably announced that its members going forward would be committed to making employees, customers and the community equally as important as shareholder profits. McMillon can state unequivocally that these are much more than just warm words for him and Walmart.

Ed Bastian: Delta

This guy takes the cake for being compassionate, caring and dedicated to his employees and customers, even going as far as quitting the company over it. A fter working his way up to Senior Vice President at Delta in 2005, Bastian resigned rather than compromise his principles. Delta was facing difficult financial times, and Bastian made it crystal clear the company should file for bankruptcy protection rather than lay people off. M anagement disagreed , however, opt ing for the "bottom line - thinking " that has ruined a whole lot of capitalism and companies over the last few decades in America, deciding to lay off employees and slash expenses by reducing quality of service, and a whole lot of other bad ideas. So Bastian left. But in a victory for Social Capital and Delta, six months later he returned to the airline to serve as Chief Financial Officer, at the request of then-Delta CEO Gerald Grinstein, who agreed to put his plan into action.

Mr. Bastain may not have founded Delta Air Lines but he brought it back to life with integrity after his return, restructuring it and returning the company to profitability and respectability by putting his employees and his customers first. And that's exactly what he has continued to do in response to the COVID-19 crisis.

When the pandemic devastated the airline industry earlier this year, Delta was one of the first to commit to blocking middle seats and to make sure they test 100% of their employees for COVID-19, thanks to relationships with Mayo Clinic, Quest Diagnostics and CVS Health.

After offering early retirement and departure packages for flight attendants and frontline employees that 20% of Delta's workers accepted, they committed to not involuntarily furloughing ANY flight attendants or ground-based frontline employees when the CARES Act expires. And though Bastian said they may have to lay off some pilots, he's even working to keep them around as long as possible, recently agreeing to delay a decision on pilot furloughs until Nov. 1, 2020.

In response to racial justice and inequity issues, rather than simply sending a memo, Bastian immediately created and instituted a detailed analysis of the racial breakdown of Delta's employee base and corresponding leadership percentage. AFTER determining a proven inequity in its leadership ranks, Delta created such an incredibly thoughtful and practical process for improvement that we cannot adequately do it justice here (check out the detailed description here https://news.delta.com/ed-bastian-memo-taking-action-racial-justice-diversity ).

If all that wasn't enough to qualify him as a Social Capital CEO, he got rid of all those pesky fees airlines started charging a few years ago to boost profits in sneaky ways.

Oh, one other little thing – Bastian agreed to forgo his salary for six months, giving up about a half-million bucks.

Bastian also joined the Business Roundtable this year, after the group declared its members' commitment to all stakeholders – employees, customers, communities and owners. His statement after joining summed up so perfectly his authentic, already demonstrated commitment to people.

"We're excited to be part of a broader movement in American business that shares the same principles as ours – that putting people before profits is, in fact, in the best interests of our planet, our communities, our employees, and, yes, our shareholders…. By taking care of employees, our theory goes, our people take great care of our customers, who reward us with their loyalty. That, in turn, benefits our owners, who invest more of their capital in the company. And the circle continues."

Chip Bergh: Levi's

When Bergh joined Levi's, he realized the brand needed to reconnect with the consumer. So he instituted in-home visits with customers to hear directly from them, as well as asking a whole lot of internal questions about what those consumers wanted. "We started to redefine what 'being at the center of culture' meant in today's world," Bergh says, which led to an emphasis on connecting with consumers in an authentic way.

What he realized was that Levi's wasn't just a clothing company; it IS a culture company. The original idea of supporting and making life better for the worker that they were originally designed for was and still should be important to the company. Plus the very idea of wearing jeans was and is a social statement. So it goes that supporting workers and social causes is totally and completely not just authentically consistent with their company brand and identity but necessary to it.

Bergh committed himself to that concept. He created music projects, water conservation/water innovation programs, a partnership with the Human Rights Campaign-Foundation Youth Ambassador Program, a "do no harm" compliance model "supporting factory-based programs that will help empower workers to improve their lives."

Levi's Worker Well-being Initiative aims to improve the lives of the factory workers who make Levi's products around the world. It's reached more than 150,000 workers in 12 countries, covering more than 80 factories.

"We believe a rising tide lifts all boats," says Bergh, "which is why we've open-sourced this program so others in the industry can adopt these same practices."

They partnered with the United Nations' Millennium Development Goals (MDGs) to aid in extreme poverty and hunger, maternal and childcare needs, HIV/AIDS work, gender equality, and environmental sustainability.

Levi's supports so many more programs, none of which have anything to do with jeans, but the company is striving to create a type of supportive human culture for something better.

When the pandemic hit, Bergh offered paid sick leave to part-time U.S. employees, who previously were not eligible. Bergh himself took a 50% pay cut. The company continued to pay its employees for the first month after stores shut down. When the government's CARES Act went into effect, the employees were furloughed with the promise of getting their jobs back.

The company brought Coachella to their customers by live streaming an artist at 5:01 p.m. daily (501 jeans - get it?) on their Instagram page after the music festival was postponed until October due to the pandemic.

And even though the company returned to being public recently, Bergh promised the culture will not change.

"The concept of profit through principles is a defining part of what this company is about, and it's not going to change as a publicly traded company," Bergh said. "We will run this business for the long-term."

When asked how he ranks himself in the order of importance when it comes to running the company, he listed himself last and put Consumers, Colleagues/Management, Investors at the top in that order.

Best of all for us, Bergh recently summed up so much of what this article is about when he declared, "The biggest thing is to maintain authenticity. Young consumers today are so socially aware, social media aware, they read through [BS] and if a brand doesn't act, if the words and pictures don't go together, that brand is in trouble. ... brands that pop into a position because it's the issue of the day and then a year later can't be found, the consumer will call you on it."

Jamie Cygielman: American Girl Brands

American Girl Doll was founded on helping future women with character development. The company believes just as we learn language through listening to others, we learn character by watching others and learning about impressive women who have gone before. American Girl Doll is and has been committed to doing its part, in partnership with parents, to create confident and strong women of the future since its founding in 1986, long before it was all the rage to talk about it and post such memes and thoughts all over social media.The company's contributions firmly establish it as an an important addition to the Social Capital page.

The dolls portray 8- to 12-year-old girls of various ethnicities from different time periods, diverse faiths, and social classes that go way beyond the intellectual scope of most other popular dolls. In addition to history-based figures like Addy Walker (an escaped slave) and Rebecca Rubin (a young Jewish immigrant), the company also makes modern dolls with a focus on "strong character."

They are sold with accompanying books written from the viewpoint of the girls. Originally the stories focused on various periods of American history, but were expanded to include characters and stories from contemporary life in 1995. That's when American Girl Doll's desire to include everyone was made very clear, expanding its offerings by creating its "Truly Me" doll and inviting every future woman into the conversation with a doll that looks just like them. They were the first to make such an effort and they did so decades before the current pressures to do so.

The company also publishes American Girl magazine and books, and sells room décor, clothing, and accessories to empower young girls to make their own choices as opposed to following the Fashionistas. American Girl Doll is not just about dolls or girlhood, it is about creating women who lift others up, are powerful in their own right, and are kind to one another.

During the pandemic, American Girl Doll created the "Stay & Play" section of its website catered to stay-at-home play. All of this programming -- from free yoga classes for mother and daughter, instruction on how to make a mask for your doll tutorials, get up and dance videos, and so much more -- shows how dedicated American Girl Doll is to real-life girls. The company went above and beyond for its girls and parents during the pandemic. After all, it is a toy company. American Girl Doll didn't need to do any of this, highlighting how much it truly cares.

This legacy continued with the recent addition of new CEO Jamie Cygielman, who has been supporting the empowerment and progress of women for 30 years at iconic brands like Revlon, The Radio City Rockettes, Jones New York, Thomas & Friends and at the Madame Alexander Doll Company, where she successfully reinvigorated the brand's cultural relevance and profitability.

One of her first announcements after coming on board was that its "Girl of the Year" for 2020 was Joss Kendrick, a 10-year-old surfer and competitive cheerleader from Huntington Beach, Calif., who sports a swimsuit, hoodie and shorts plus a hearing aid -- American Girl's first-ever doll with a disability.

The company even consulted the Hearing Loss Association of America to make sure that the doll's character was authentic. American Girl even asked real-life surfer Caroline Marks, 17, who will compete on the Inaugural U.S. Women's Olympic surfing team to launch Joss.

Cygielman rightly and accurately stated this trend is nothing new for American Girl, "We have always been about diversity and inclusion and will continue to do that as part of the fabric of the brand."

Laura Alber: Williams-Sonoma

The founder of Williams-Sonoma wanted to be the manager of every store and a part of the experience his customers had. He was described as the best and the most wholesome shopkeeper. Staying true to those values, the current-day Williams-Sonoma CEO is known for going above and beyond to provide the ultimate customer experience.

Laura Alber, who took over the company 16 years ago after starting in an entry level role right after college, frequently speaks about how the focus is entirely on customer experience and customer service in continuation of the founders' dream. A perfect example is her creation of a way to combine all the brands the company carries into one big customer experience. Williams-Sonoma takes it to the next level by having people come into your home and work between brands to make sure your home redecorating is done to the best level.

Incredibly, Alber makes her retail decisions around her customers and the way they like to shop rather than the bottom line. Whether it's moving stores, changing brands, or making new brands, all are all decisions made based on the customers' experience, wants, and ways of shopping rather than costs or profits.

During the pandemic, the company continued that practice, catering to the customer in every way. For the safety of its customers and employees, the company closed all 600-plus stores as the pandemic surged. But while many retail businesses fired people left and right, Williams-Sonoma did the opposite, hiring more people to work from home in digital call centers and expanding customer service -- not in the store, but on the website. While working from home, associates help customers find products, return products, engage with them, and make the experience as rewarding as if they were in the retail spaces they would normally visit.

Additionally, Williams-Sonoma is going out of its way to support employees by giving evev work-from-home call center workers full benefits, 401K, training, and overtime. The company is focused on doing everything it can to uphold the shopkeeper tradition, which is only accomplished by taking care of everyone involved.

The result led to record profits this last quarter. But even more importantly, in the words of Laura Alber, "'People first' is one of our core values and we are proud of the way that we are taking care of all of our stakeholders in these challenging times. Our values are driving our results and our results are allowing us to make even more positive change in our communities."

The founder of Williams-Sonoma was a shopkeeper at heart, and he would have certainly qualified as a Social Capital CEO. Laura Alber is keeping that tradition alive by empowering her associates to feel like they are their own shopkeeper and planting a whole heap of Social Capital.

Gabriel Weinberg: DuckDuckGo.com

Every other search engine and social media company is exploiting you, and maybe even more importantly, making us hate each other. Not this one. DuckDuckGo.com is all about protecting personal consumer data and preserving free and unobstructed access to data in general.

At a time when many companies are telling you "trust us," here's one with a message of trust that is innately baked into its reason for being. That IS the essence of Social Capital's meaning above marketing.

Since 2008, Gabriel Weinberg has been the CEO and Founder of DuckDuckGo.com, the Internet protection organization that enables you to flawlessly assume responsibility for your own data on the web, with no tradeoffs. Its non-following web crawler is #4 in the U.S., Germany, and Australia, replying honestly and completely to more than 9 billion private pursuits in 2018.

DuckDuckGo.com is the only search engine that does not sell your information and prioritizes the privacy of its users, and it is the only search engine that does not profit from its users' private information. Weinberg believes that it is important to protect privacy online because it keeps you from being manipulated into allowing others to profit off your information. He believes in protecting your privacy so much he personally funded this start-up.

But equally as important to protecting YOUR personal information, DuckDuckGo.com doesn't bias the rest of the information you are given when you do an online search, whereas all the other search engines do. This is a pretty big deal at a time when we face angry mobs on both sides of the sociopolitical spectrum hellbent on the belief they are right. What if much of what we believe is right is being controlled by search engines that are fomenting and concretizing what we already believe and trapping us inside an information bias "filter bubble"?

Well, it's not a "what if" but a "why" that moved Weinberg to action. He realized that whenever we do a search for anything on other engines, we are immediately treated to our own specialized serving of information customized to what the engine believes we want to hear, what we already believe, and what we have read before, and nothing that will contradict or challenge that. That is utterly unacceptable to Weinberg, who knows that these other companies are reinforcing our beliefs through exploiting our confirmation bias trapping us into a "bubble" where we no longer have access to information that would allow us to change our minds.

Weinberg is not anti-advertizing or anti-business but simply believes the search engine business can be run ethically AND profitably. He even testified before the Senate Judiciary Committee on online privacy arguing that "privacy legislation is not anti-advertising," using DuckDuckGo as an example. His company features old-school contextual search ads that don't use or need personal data and don't retarget consumers.

With the dependable and soaring profits of his company as a proof, he said returning to contextual ads "would allow companies to remain profitable, or even become more profitable – all without the unintended consequences of behavioral advertising."

And in one of the most perfect summations of Social Capital meaning over marketing we could find, Weinberg said it all when he stated: "Consumers flock to brands they trust and respect."

Dan Bane: Trader Joe's

Trader Joe's sticks to its guns and says and does what it believes is right – even when it doesn't necessarily agree with whatever direction the media-messaging wind is blowing. Lately that landed the company in a bit of a media maelstrom, but one based on the company's integrity and values, something that's difficult for many companies to maintain nowadays.

Trader Joe's has made a name for itself by treating employees right, paying them more than other retailers, and offering great benefits. The company only promotes from within and people love to work there. Trader Joe's made it a mission to bring quality food to consumers without the extra cost of branding and is known for rotating foods that people do not like or are not selling in an effort to keep prices low.

However, recently the company has been in hot water over some of its brands -- Trader José's Beer and Trader Ming's Cookies -- in the wake of the racial justice movement. So Trader Joe's interviewed its customers as well as their employees and found no need to change these specific items' names because people simply weren't bothered by it. These products were never intended or perceived as racist before all of the social pressure in the current political climate, and they still aren't by the people that matter most – their employees and customers. So they refused to artificially adjust to random social pressure.

Soon after that, a group promoting the unionization of employees attacked the company for just about everything under the sun for its response to the pandemic. This was in spite of the fact that it was one of the first to give employees additional paid sick time in early March. Once again, the company responded honestly and by adhering to its core principles rather than sugar-coating it. The CEO himself sent a letter to employees honestly stating his uneasiness with the union pressure and his reasons why.

"I am convinced that any Crew Member who critically considers the question will conclude that being a Crew Member at Trader Joe's beats being a 'member' of a union," declared Bane, reminding them that Trader Joe's already offers higher starting wages, pay raises, and good benefits — all of which have "helped us be named the best company to work for in America."

Bane concluded with a pledge: "When this current period of unrest has settled down, if there are 30% of the Crew Members in any store that tell us they want to have a union vote... we will."

It's pretty obvious that many other media outlets would not include the company in a Top Ten list while all this was going on, but this is exactly why we did. Trader Joe's is about as authentic as you can be in its meaning and messaging.

Brian Scudamore: 1-800-GOT-JUNK?

Brian Scudamore went from high school dropout looking for a summer job to a "blue-collar millionaire" with a simple albeit brilliant idea to turn troublesome trash into a positive customer experience.

Now the company has about 160 locations in the U.S., Canada and Australia under Scudamore's O2E (Ordinary 2 Extraordinary) Brand, a half-billion-dollar business that includes house-painting company WOW 1 Day Painting and home-detailing business Shack Shine.

What makes him a perfect entry for our Social Capital list is that he is just a down-to-earth guy who cares about his company's success and knows the way to get there is by treating people well.

Why we included him in this particular list is because like our entry from last week, Zappos CEO Tony Hsieh, Scudamore created a business all around the idea of customer service and happiness, and he REALLY believes in communicating those concepts constantly with customers and employees. In fact, he built his entire hiring process around it.

"We're taking ordinary businesses like junk removal or painting and making them exceptional through customer experience," says Scudamore.

That's not something he just says because it sounds good to send out in market messages. After his first couple of years in business, he realized he wasn't enjoying his life, primarily because he had a staff that complained about everything and seemed really unhappy. That wasn't any fun for him, and probably not very good for the customer. So as hard as it was, he let every member of his team go and started over again from scratch.

"I said, 'I'm sorry. I'm sorry that I've let you down as a leader,'" explained Scudamore. "I might not have found the right people or trained them right, given them the love and support they needed to be successful,"

He started over by hiring employees with positive attitudes who he would want to spend time with himself, or as he puts it "optimists who will see problems as opportunities versus just challenges that they need to fight through."

"If you hire happy people," explains Scudamore, "the rest just falls into place."

The result: the company reached $1 million in annual revenue by 1997 and has skyrocketed ever since.

Scudamore works diligently at making everyone feel welcome and cared for, and making sure each employee has a personal stake in the company's success. He goes out of his way to attend the company huddle at 10:55 a.m. where all gather and discuss positive things that happened, the numbers, and things that can be improved. Then it ends with a cheer.

As essential workers, garbage pick-up cannot stop for COVID-19. Between the pandemic and quarantine, junk removal became a necessity. Since treating people well has always been at the core of his business, the crisis was another opportunity to further showcase the company's commitment to customer service and dedication to its employees, So they created a plan using technology in an effort to protect everyone called "No-Contact Junk Removal Services" where they married the concepts of getting the job done, customer service and human care.

"It's all about seeing people within the business growth opportunities and watching things get bigger and better." Says Scudamore. "I'm just a guy. I drive a little Toyota pickup truck. I'm always wearing jeans and a t-shirt."

The big takeaway: building and communicating incredible Social Capital isn't about being a brilliant business person – it's the other way around.

Craig Menear: Home Depot

A company as true to itself as Home Depot needs no fancy marketing tricks to get its message across, especially recently with everyone stuck in their homes. So the company didn't resort to any. You will not see it sending out any over-the-top messages about how it supports this or that. As an essential retailer that has stayed open throughout the COVID-19 pandemic, supplying necessary resources, The Home Depot knows it will always be needed and appreciated because it offers wonderful products and services to fill that need. It doesn't need to manipulate you into buying, and therefore it doesn't try.

What Menear's team told the media and its customers is that it was aware "extra time inside also caused more wear and tear" and realized its commitment to the home was more important now than ever because homes have never been more important than they are during this pandemic.

Recognizing their value and importance at this time, The Home Depot went above and beyond to make stores safe for employees and customers -- from closing early each day in order to properly sanitize and prepare and cancelling promotions that could cause crowds and congestion, to giving tons of time off to employees and even more to older at-risk associates or anyone who was sick or needed to quarantine. The company continued offering its Homer Fund, described by an associate as "a parachute for someone in trouble," to associates in financial trouble.

Additionally, The Home Depot Foundation "works to improve the homes and lives of U.S. veterans, train skilled tradespeople to fill the labor gap and support communities impacted by natural disasters," according to the company. "Since 2011, the Foundation has invested more than $350M in veteran causes and improved more than 48,000 veteran homes and facilities in 4,500 cities," The company also donated millions in protective equipment to communities during the pandemic.

But the company hardly talked about any of that. What did it talk about? How to make your home safer, a more comfortable and a better place – the same thing it has been talking about for years.

This need and desire to make homes a better place is what the company is all about, and it stuck to that principle in marketing rather than trying to create some new marketing opportunity in tough times. In fact, Menear is so removed from the whole pseudo-marketing of meaning idea that he recently went out of his way NOT to use the pandemic as an opportunity to increase sales or identify artificially with others. When asked about if COVID-19 was forcing people to move out of cities, it was a perfect opportunity for him to cue up and promote the future of home ownership in rural and suburban areas thereby increasing confidence in the future of The Home Depot. He refused to give in to such rhetoric, simply stating, "Migration is something that we've always dealt with," Menear said. "That's just part of what you have to do as a retailer."

The bottom line is Menear and The Home Depot have been working for decades to make home life and the lives of their employees, their customers and those in the community better. And they don't need to use the pandemic to convince you of that. Kudos!
How to have meaning in your marketing!
Five steps to having meaning in your marketing that we distilled from our Top Ten honorees this month:
Stop thinking about selling and start thinking about helping when you send out messages in times of crisis.
Be honest. Here is a simple one. Know who you are as a company and a CEO, and share that.
Don't EVER use your marketing to try to sell people something they don't need or don't want.
Create inspiration, not desperation, with your messaging by appealing to the best in your employees and customers, not the worst.
Humanity – always remember your customers and your employees are your fellow human beings.
© Copyright IBTimes 2023. All rights reserved.
FOLLOW MORE IBT NEWS ON THE BELOW CHANNELS