10 Highest Paid NBA Players In The 2014-2015 Season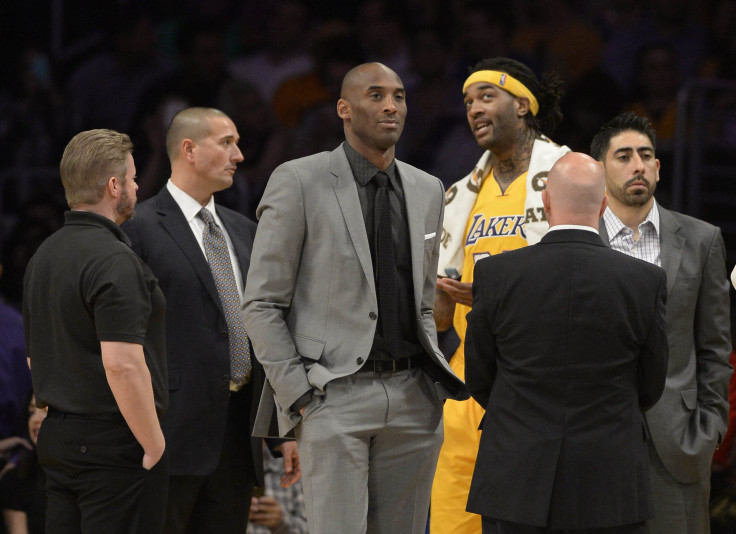 With Tax Day having come and gone, now might be as good a time as any to reflect on how much more money a superstar athlete earns in a season. According to salary figures compiled by HoopsHype.com, 23 NBA players made $15 million or more during the 2014-2015 season, with eight pulling down $20 million or more.
Typically, those are the massive salaries devoted to the NBA's elite players, but many players are still millionaires even if they are riding the bench. Forbes estimated the average NBA player earned $4.9 million for the 2013-2014 season. Furthermore, thanks to the league's new television deals, players could make even more on new contracts signed in 2016.
But just like every other American, NBA players must ante up to Uncle Sam. According to a sports business collaboration between USC Sports Business Institute Executive Director David Carter and USA Today Sports, NBA players on average pay roughly $1 million in federal taxes and the same goes for players in MLB and NFL. All told, the 3,000 or so players who make up the three biggest sports leagues in the country combined to pay $3 billion in federal taxes for 2013, according to tax experts.
Meanwhile, just because an NBA player is making gobs of money, it doesn't necessarily translate into success on the court. Of the 10 players below who earned the most this season, four didn't make the postseason, and three of those four missed the majority of the year with a debilitating injury.
Here's a look at the highest earners in the NBA this season.
1.Kobe Bryant, SG, Los Angeles Lakers $23.5 million
The future Hall of Famer actually took a big pay cut this season after making more than $30 million in salary alone. However, Bryant missed the final 47 games of the season with a shoulder injury, and had to watch his Lakers stumble to a 21-61 record this year.
2.Joe Johnson, SG, Brooklyn Nets $23.2 million
For a player who's been traded three times and watched his scoring average plummet from 21 points to 14 points per game over the last five years, Johnson sure does eat up a ton of Brooklyn's league-high salary cap. Despite his decline in production, Johnson is paid so well because of the six-year, $123 million contract extension he signed with the Atlanta Hawks in 2010. He's scheduled to make $24.8 million next season.
3.Carmelo Anthony, SF, New York Knicks $22.5 million
A $20 million-plus player for the second straight year, Anthony signed a four-year extension with the Knicks over the summer and missed 41 games due to a knee injury. The Knicks bottomed out to post the second-worst record in the NBA, 17-65, without Anthony.
4.Amare Stoudemire, PF, Dallas Mavericks $21.9 million
After reaching a buyout agreement with the Knicks, Stoudemire joined the Mavericks. Stoudemire's best years are behind him, but he's still one of the better reserve power forwards in the league. Albeit not one who's worth paying nearly $22 million.
5.Dwight Howard, C, Houston Rockets $21.4 million
The versatile big man and three-time Defensive Player of the Year missed half of this season with a knee injury, but when he did play, he contributed 15.8 points, 10.5 rebounds and 1.3 blocks per game. But even with more than $20 million he still can't improve his career free-throw percentage (57.3.)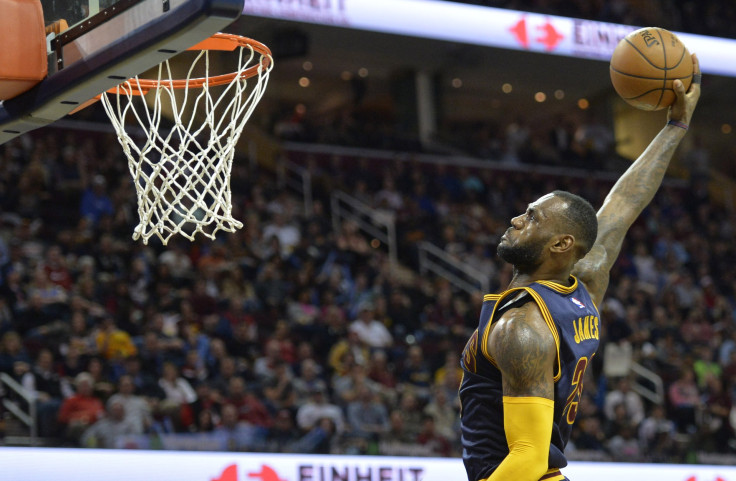 6.LeBron James, SF, Cleveland Cavaliers $20.6 million
The best player in the league finds himself in the middle of the top 10. A four-time MVP, James is the first player on this list who can make a very easy case for why he makes so much. James leads the Cavs in points, assists, and steals and powered the team's return to the postseason with 53-29 regular season mark.
6.Chris Bosh, PF, Miami Heat $20.6 million
Bosh also missed a ton of games, 38 to be exact, but that was due to a blood clot developing in his lungs. The potentially life threatening situation derailed an excellent season from Bosh, who was putting up 21.1 points and 7.0 rebounds a game for a Miami squad that was playoff-bound before he was hurt.
8.Chris Paul, PG, Los Angeles Clippers $20 million
One of the league's elite point guards, Paul led the NBA in assists for the second straight year and fourth time overall in his 10 year career, while guiding the Clippers to the No. 3 seed in the overloaded Western Conference.
9.Kevin Durant, PF, Oklahoma City Thunder $19.9 million
Last year's MVP and scoring champion had a very difficult injury-laden season. Durant appeared in only 27 games due to a nagging foot injury that eventually required season-ending surgery. The Thunder missed the postseason for the first time in five years without Durant, despite the best efforts of point guard Russell Westbrook, who should find himself on this list in the near future.
10.Deron Williams, PG, Brooklyn Nets $19.8 million
Like his fellow Nets teammate Joe Johnson, Williams floundered this season with 13 points per game, by far his lowest scoring average since his rookie campaign 10 years ago. Together, Williams and Johnson account for more than $41 million of Brooklyn's bloated $87.8 million pay roll this season. But it will drop next season to $86.5 million.
© Copyright IBTimes 2023. All rights reserved.