10 Male K-Pop Idols With Stunning Eyebrows According To Fans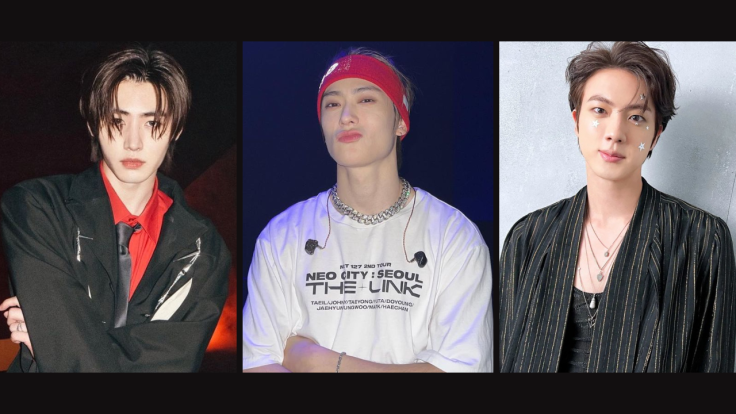 KEY POINTS
An X user started a thread asking fans for male K-Pop idols with the best eyebrows.
Fans said some male idols' eyebrows are so pretty that they deserve separate fandoms
The eyebrows of Sunghoon from ENHYPEN and Jaehyun from NCT have a lot of admirers
Different sources claim that eyebrows are a person's most important facial feature because they help accentuate the eyes and shape the face.
On Sept. 7, X user @joliyuki tweeted, "[I] love a [K-Pop] idol with EYEBROWS like," and started a thread of male idols in the industry with the most stunning eyebrows. The tweet has since gone viral with over 9 million views and thousands of engagements.
Here are some of the male K-Pop idols with the most aesthetically pleasing eyebrows, according to the fans' tweets
:
1.
ENHYPEN's Sunghoon
Whether bleached or set in his natural hair color, South Korean singer and former figure skater Sunghoon's signature thick eyebrows wow fans.
The tweet nominating Sunghoon's eyebrows has garnered over 7,500 likes and 2,098 quotes and retweets, with fans describing them as "beautiful," "lovely" and "the only right answer."
2.
WayV's Xiaojun
One fan quipped that Xiaojun "lives and breathes eyebrows" and that the WayV member is "eyebrow personified" and "The Eyebrows."
Many K-Pop fans nominated the 24-year-old South Korean singer, describing his eyebrows as "the biggest bushiest eyebrows" and "perfect since he was a baby."
3.
ATEEZ's Seonghwa
Describing the ATEEZ member's perfectly shaped eyebrows, one fan tweeted that Seonghwa "got eyebrows for the entire industry."
Another quipped that Seonghwa's beautiful brows "have a separate fandom."
4.
NCT's Jaehyun
Many K-Pop fans nominated Jaehyun's "sexy" and "perfect" eyebrows in the thread.
Fans couldn't help but adore Jaehyun's eyebrows, especially when they are kept black, dark and thick.
5.
ZEROBASEONE's Ricky
Whether the 19-year-old Chinese singer's eyebrows are kept thick or shaven thin, they always look amazing. "Every time I see Ricky from ZEROBASEONE, his eyebrows always look amazing," claimed one fan.
"[This] is my weakness," tweeted another fan.
6.
SEVENTEEN's S.Coups
A fan claimed that when it comes to having beautiful eyebrows, S.Coups is "the only right answer." Another fan said that the pretty, thick eyebrows of the leader of SEVENTEEN are actual works of art.
"[H]e has THE eyebrows," a different fan commented.
7.
BTS' Jin
Sharing their appreciation for the "Worldwide Handsome's" eyebrows, fans said BTS' Jin's eyebrows are so perfect that they have a separate fanbase.
"No eyebrows have ever eyebrowed like Seokjin's eyebrows eyebrowed," one quipped. Another described the eyebrows of the eldest member of BTS as "perfectly sculpted."
8.
NCT DREAM's Jaemin
Many are fans of Jaemin's eyebrows, especially when they are kept natural and thick. They also perfectly match his beautiful lashes, according to fans.
9.
EXO's Sehun
An EXO-L – EXO fan – nominated EXO's maknae (youngest member) and described Sehun's eyebrows as "goddamn perfect."
"I don't know how to say it, but the term 'eyes and eyebrows' is exactly made for Sehun," another commented.
10.
ASTRO's Cha Eun-woo
Cha Eun-woo's "killer eyebrows" are also nominated in the thread. One fan even described the South Korean singer-actor-model as "the man with the prettiest eyebrows."
According to other fans, the beauty of his eyebrows gets highlighted even more when his hairstyle shows his forehead.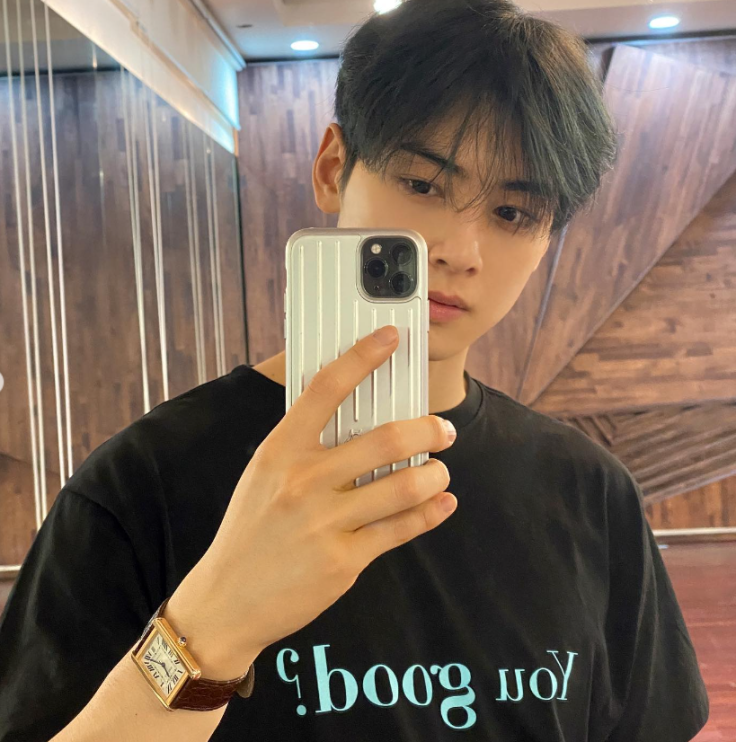 © Copyright IBTimes 2023. All rights reserved.