WATCH: GOT7's BamBam Reveals The 'Most Good Looking Idol' And They're From Two Different Groups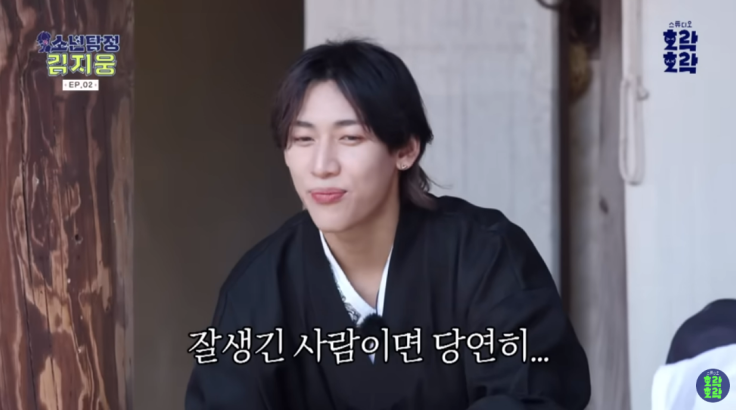 KEY POINTS
GOT7's BamBam appeared as a special guest on "Boy Detective Kim Ji-woong" Wednesday
The show's staff asked BamBam who were the best-looking Korean men in South Korea
BamBam selected two of his friends from the iconic '97 liners group he is a part of
Aside from talking about the lifestyle and experiences of Koreans from 200 years ago, GOT7's BamBam and ZEROBASEONE's Kim Ji-woong discussed the K-Pop industry in the second episode of "Boy Detective Kim Ji-woong."
After learning more about Korea's ancestors, Ji-woong sought his industry senior BamBam's advice on how to be a successful MC (Master of Ceremonies). The 26-year-old GOT7 member shared it's important to be natural and authentic.
Then, they talked about their first impressions of each other. At that moment, the staff asked BamBam who was the most good-looking in South Korea. He quickly responded that it was ASTRO's Cha Eun-woo and NCT's Jaehyun.
"When I first met Cha Eun-woo, I was surprised. He was just amazing," BamBam shared. "Cha Eun-woo sunbaenim is really handsome," Ji-woong agreed. "The whole nation admits it," BamBam added.
A renowned South Korean plastic surgeon, Dr. Choi Hyung, revealed in a previous interview with South Korea-based K-health magazine that the most popular faces among South Korean male plastic surgery clients continue to be BTS' Jin and Astro's Cha Eun-woo.
According to him, the most popular face clients aspire to emulate among actors is that of South Korean singer-actor Cha Eun-woo.
In 2020, plastic surgeon and TikToker Dr. Charles S. Lee made a video review of Cha Eun-woo's face for his daughter's birthday.
According to him, the South Korean singer and actor's face was "perfect" since his face's horizontal thirds, vertical fifths and side profile were all perfect in measurement.
He even shared that he looked for Eun-woo's childhood photos, which made him conclude that the actor was born perfect.
"Any more people born like this, and I'm out of business," the plastic surgeon joked as he ended his video.
Meanwhile, aside from his friend BamBam, several K-Pop idols have also talked about Jaehyun's handsome visuals.
In 2018, Koreaboo released a list of 10 idols who couldn't get over how good-looking NCT's Jaehyun was. Included in the list were SEVENTEEN's DK, JBJ's Kwon Hyun-bin, DIA's Chaeyeon, CLC's Yeeun, Monsta X's Wonho and Minhyuk, SF9's Dawon, NCT's Haechan and Mark and Taeyong and a member of The East Light.
Cha Eun-woo and Jaehyun are BamBam's friends from the iconic '97 liners group. Other members of their group are BTS' Jungkook, GOT7's Yugyeom and SEVENTEEN's Mingyu.
The members of the '97 liners are often spotted hanging out and spending time together, eating or drinking. Most recently, Eun-woo and Jungkook got together to dine and drink in Busan.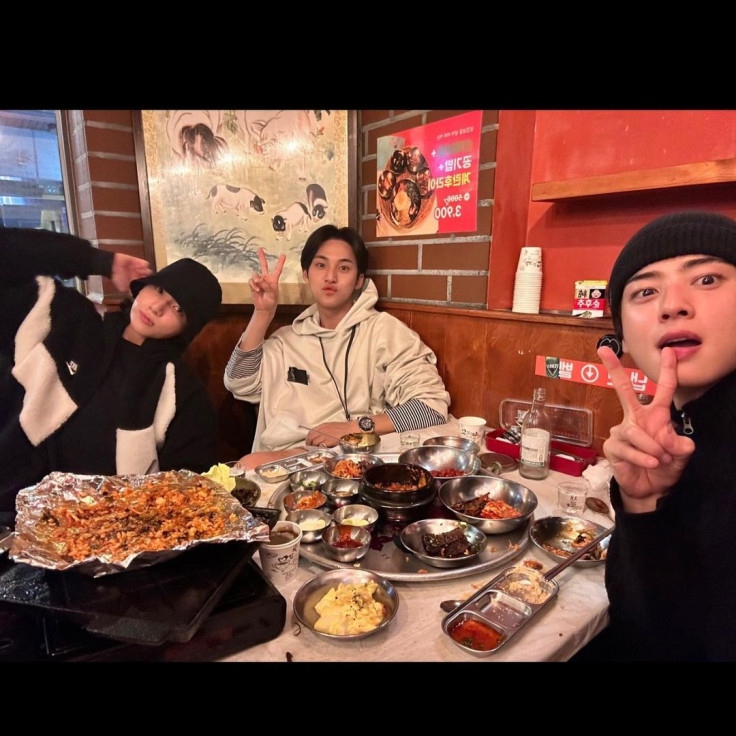 © Copyright IBTimes 2023. All rights reserved.