Which K-Pop Idol Has The Best Signature? Fans Share Autograph Photos To Decide
KEY POINTS
A Twitter user started a thread asking fans for the best K-pop idol signature
Fans nominated K-pop idols they think have the best signatures
The signatures of Woozi, Vernon and Rosé received the highest engagements
K-pop idols, or celebrities in general, have distinct ways to sign autographs for fans. Others keep theirs simple, while others incorporate symbols and doodles with special meanings.
Nevertheless, whether simple or grand, the idols' signatures give fans a glimpse of their different personalities.
On Sunday, Twitter user @siyeonspout started a thread asking fans to nominate who among the K-pop idols has the best signature.
"This tweet has reached almost every side of [K-pop Twitter]. I thought I was the only one who liked looking at pretty signatures," she followed up her tweet after many fans participated in the Twitter thread.
Here are some of the K-pop idols with the best signatures, according to the tweets:
Red Velvet's Seulgi
Red Velvet's Seulgi is popularly known to ReVeluvs – Red Velvet fans – as "Bear Seulgi" or "Gom Seulgi" in Korean for her cute similarities with a bear, like slow reaction time, face shape and adorable personality.
Since her animal representative is a bear, she has a doodle of a bear incorporated in her signature, which fans find adorable.
However, after using the nickname for years, Seulgi said she sees herself more as a baby tiger now, according to Koreaboo.
Blackpink's Rosé
Blackpink's Rosé's signature features her name and a drawing of a flower, which a fan found simple but cute.
"It's so on brand for her," commented one fan, while another said, "Even her signature is sexy."
Another fan noticed that the letter R on Rosé's signature also resembles a ribbon.
NCT Dream's Jisung

The standard signature of NCT Dream's Jisung shows his name with its first letter transformed into a smiley.
However, he playfully transforms his signature either by simplifying the smiley or exaggerating it with animal faces and different facial expressions.
"Jisung's signature is very cute and iconic," said the fan who nominated it to the Twitter thread.
Seventeen's Vernon
"In [the] square root of Vernon, we trust," tweeted a Vernon fan account, nominating the idol's signature.
"[This is] the only math I will accept into my life," one fan tweeted, while another one joked, "[I]t's square root of [V]ernon, but OK."
The extended first letter of the Seventeen member's name appears like a square root symbol in his signature.
Viviz's Eunha

Viviz's Eunha incorporates the meaning of her name – milky way or galaxy – in her signature by adding a planet at the beginning and a star at the end.
"And this sign was made by [S]inB. [EunBi] having the same galaxy brains as usual," one fan tweeted.
EXO's D.O.
An EXO-L nominated the signature of D.O. – also known as Kyungsoo – and even provided a visual explanation of the different parts of the idol's signature.
According to the uploader's tweet, D.O.'s signature shows a combination of his name in English and Korean and his group's name, EXO.
Seventeen's Woozi
"The end of [W]oozi's signature makes a bass clef!" a Carat – the official name for Seventeen's fans – captioned their tweet with a photo of Woozi's signature next to a photo of a bass clef.
"He's such a talented, quietly show-off musician. [I] love him [so much]," one fan commented, while another one said, "[M]e, muttering like [I]'ve gone mad: [T]hese idols, they're.. they're such f—--- music nerds."
As of press time, the signatures of Woozi, Vernon and Rosé received the highest engagements on Twitter, with over 1,300 to 1,600 retweets and 6,000 to 12,000 likes each.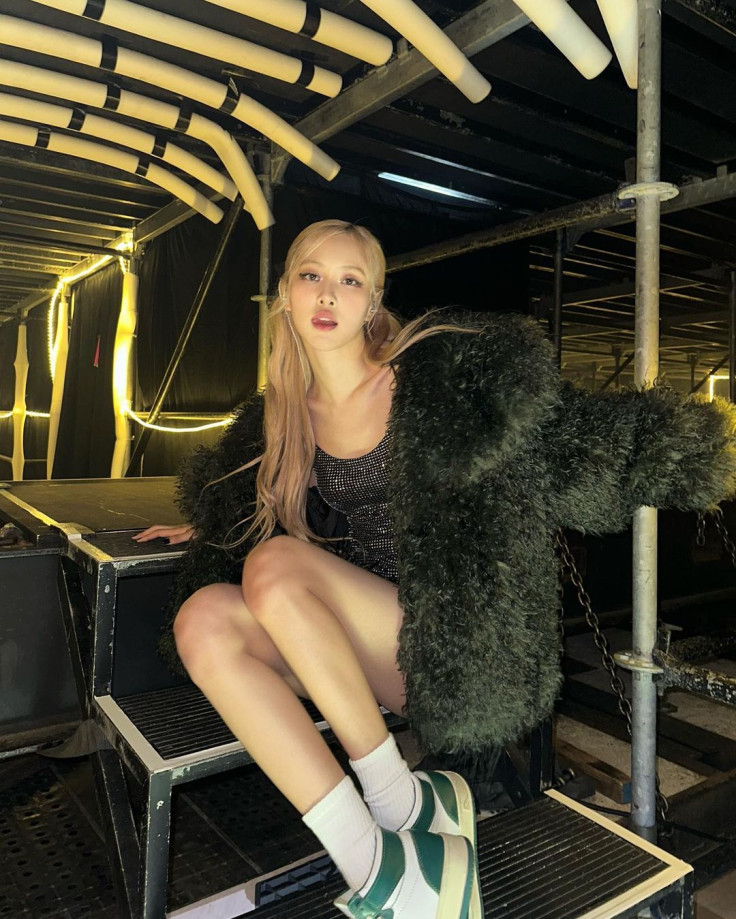 © Copyright IBTimes 2023. All rights reserved.