'The 100' Season 5 Spoilers: Tasya Teles Promoted To Series Regular As Echo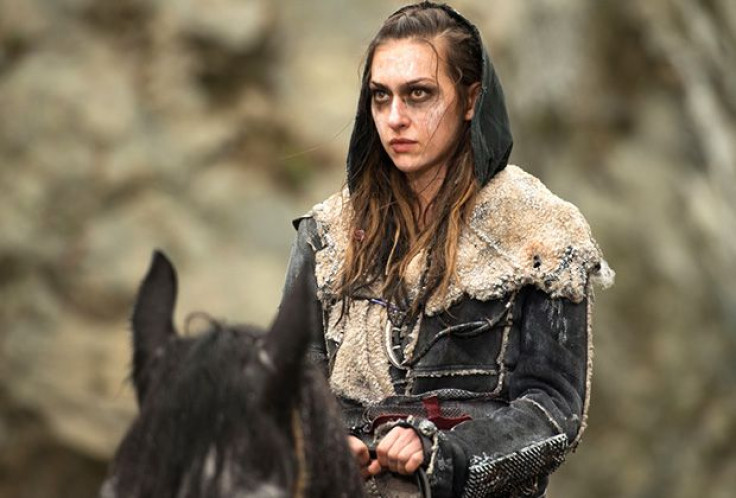 "The 100" just promoted Tasya Teles to series regular status for Season 5.
Teles plays the role of Echo, a former prisoner of Mouth Weather. She was first introduced in the hit CW series at the end of Season 2. Since then, she has maintained a connection with the lead character, Clarke (Eliza Taylor), and the latter's group of friends, according to TV Guide.
Read: Who is Madi on "The 100"?
According to TV Line, even though Echo is known to be one of the good or better characters in the show, this does not mean she has never made any questionable decisions in the past. In fact, Echo is also known to behave erratically to the point that she can betray her peers.
Meanwhile, the character was last seen blasting off into space with Raven (Lindsey Morgan) and Bellamy (Bob Morley) in the Season 4 finale, titled "Praimfaya." Also in the same season, Echo broke the rules of the conclave by shooting Ilian (Chai Henson) in the neck with an arrow. This move resulted to Octavia (Marie Avgeropoulus) killing Ilian.
In other news, Teles' new status did not come as a shocker to fans of the hit TV series. Just a few weeks ago, several cast members confirmed that they will no longer be returning for Season 5. Devon Bostick and Zach McGowan, who both played important roles in the series, have opted to beg off the upcoming episodes. Bostick played the role of Jasper, while McGowan gave life to Roan in "The 100."
Additionally, "Grey's Anatomy" alum Isaiah Washington will not return to "The 100" Season 5 as Jaha. The character was part of the series for the past four seasons.
Following Washington's exit, executive producer Jason Rothenberg released a statement (via TV Line) expressing his gratitude to the actor for his involvement in the show. "We've been incredibly fortunate to have Isaiah Washington on 'The 100' for the past four seasons. He's brought so much to the role of Jaha, and we love working with him," he said.
As of late, it is unclear whether or not Washington will appear in future episodes as a guest star.
© Copyright IBTimes 2023. All rights reserved.