12,000 California Prisoners Protest Living Conditions With Inmate Hunger Strike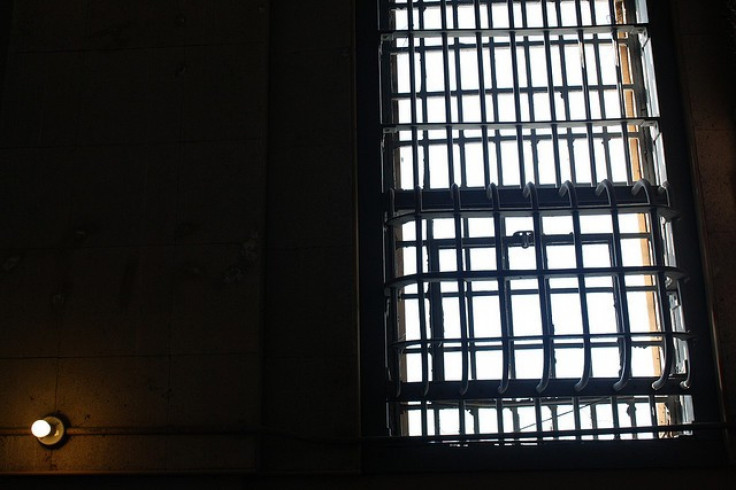 Thousands of inmates confined in California prisons have been engaging in a hunger strike since Sept. 16 in an attempt to call attention to poor prison conditions, particularly the inhumane treatment of inmates who are housed in solitary confinement, according to multiple reports.
The strike is the continuation of a previous strike in July that was suspended after the California Department of Corrections and Rehabilitation (CDCR) agreed to a policy review of its solitary confinement cells -- also known as Security Housing Units (SHU) -- and offered to provide inmates with warm hats, wall calendars and watch covers.
Despite the small concession, at least 6,000 prisoners in eight different state prison facilities have once again taken up the cause, claiming the CDCR did not address their five core demands, according to a Sept. 30 report from the Los Angeles Times. However, on Saturday the Prisoner Hunger Strike Solidarity (PHSS) reported that nearly 12,000 inmates, including some housed out of state in prisons located in Arizona, Mississippi and Oklahoma, are participating in the hunger strike.
Prisoners' Demands
The prisoners' demands include a request to end group and administrative abuse, the abolishment of the debriefing policy -- where prison officials bribe certain inmates with better food or release from solitary confinement in exchange for information about fellow prisoners --, a supply of healthier food and an expansion of constructive programming and privileges for inmates who are indefinitely housed in solitary.
The striking prisoners have also asked the CDCR to implement the recommendations of the U.S. Commission on Safety and Abuse in America's Prisons 2006 report, which concluded that solitary confinement exacerbates mental illness and considerably reduces the odds of an offender's successful reentrance into society upon release.
Some of the prisoners' have not completely given up food. Jay Donahue, a spokesman for the PHSS, told the San Francisco Weekly that while some inmates have abstained from eating, many of the prisoners are on what is being called a rolling hunger strike where they take turns eating small amounts of food to sustain the strike.
A team of lawyers chosen to represent the strikers called for a meeting with California Gov. Jerry Brown last week, after they were banned from entering prison facilities pending an investigation by the CDCR on whether they jeopardized the safety and security of CDCR institutions.
We have been receiving steady reports from prisoners of CDCR intimidation and retaliation leading up to the strike, Carol Strickman, one of the lawyers, told the Los Angeles Times in a statement. Now, we have the CDCR threatening prisoners and cutting off contact with our legal team. We obviously don't want to imagine the worst, but we are legitimately concerned about violence on the part of the prison administration.
In their letter to Brown, the attorneys also said the threat to prisoners demonstrates the unwillingness of CDRC officials to adequately address inmates' demands. However, state corrections officials deny that accusation, claiming that in May the CDRC began evaluating its gang validation and solitary confinement policies and procedures, resulting in a draft policy that includes behavior-based components, increased privileges for SHU inmates who remain disciplinary-free, a step-down process for SHU inmates, and a better defined validation process
© Copyright IBTimes 2023. All rights reserved.