13-Year-Old Student Shot In Oakland School; Boy, 12, Taken Into Custody
KEY POINTS
It is unclear if the accused was a student of the same school
The victim was taken to the hospital and was in stable condition
Four people were killed in two separate shootings over the weekend in Oakland
A 12-year-old student was taken into custody Monday on suspicion of shooting and injuring a 13-year-old student at the Madison Park Academy in Oakland, California. The victim was injured but is in stable condition, officials said.
Speaking at a news briefing, Oakland Police Chief LeRonne Armstrong said officers responded to the school in the Sobrante Park neighborhood at around 1:30 p.m. Monday after reports of a shooting, the Associated Press reported. Classes were in session when the shooting took place.
The 13-year-old boy was found with a gunshot wound and was transported to the hospital. The 12-year-old suspected of the shooting ran away but was immediately caught by officers.
It is unclear if the suspect is also a student of the California academy where the shooting occurred. The circumstances leading to the shooting have not been released. Police did confirm that they have since recovered a firearm.
Worried parents waited "a couple of hours" before they received word about the students' condition, KTVU reported. Helicopter footage from the outlet showed a crowd of parents outside the academy gate, waiting for their children to be allowed to go home after the shooting.
One parent told the outlet that the ones who were still outside the school fence were "upset" and "they're pushing each other against the fence," adding that "there's no order" in releasing children to their parents.
Madison Park Academy student Roman Guerrero said he didn't know how to react to the incident but he tried to "stay calm," local KPIX reported.
"It saddens me to even think that a kid would bring a gun to school," Armstrong said, adding that "no parent wants to send their kids to school in the day and then be called saying your kid's been shot."
News of the school shooting came after a violent weekend in Oakland wherein four people were killed in two separate shootings spanning an area only a few blocks apart.
In a press briefing Monday afternoon, Armstrong provided details about how violence in Oakland has become more serious than ever. "I'm afraid our community is becoming numb to this horrific behavior. Six homicides in the past four days is incomprehensible," Armstrong said.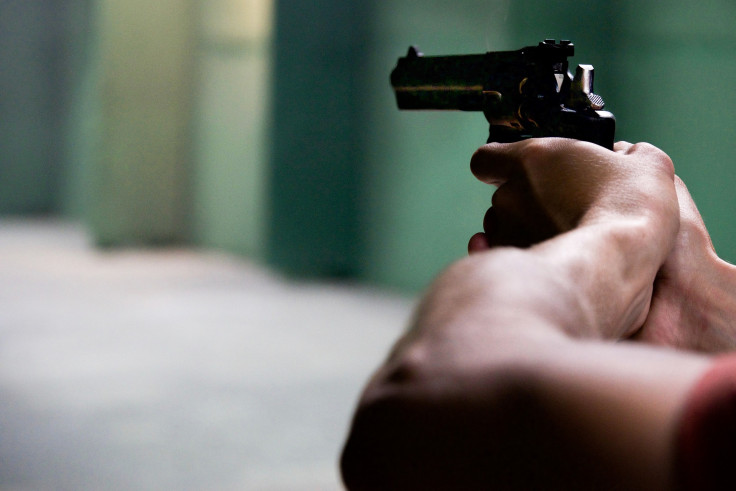 © Copyright IBTimes 2023. All rights reserved.