'19 Kids And Counting' Star Josh Duggar And His Parents Share Birthday Wishes For Anna Duggar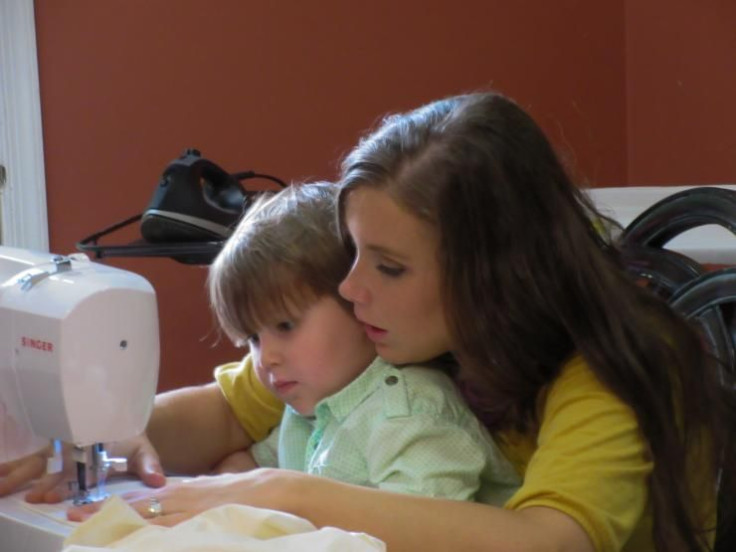 The "19 Kids and Counting" Duggar family is having a difficult year so far, but that isn't stopping them from celebrating some of the bigger milestones in their life. Recently, family members Josh, Jim Bob and Michelle Duggar took to social media to wish Josh's wife, Anna, a happy birthday.
The first post came from the "Duggar Family Official" Facebook page, which fans will know is run exclusively by family heads Jim Bob And Michelle Duggar. They posted a photo of a very pregnant Anna, whose fourth baby, a girl, is expected to come into the world some time in the coming weeks. The shot of the wife of their eldest son was meant to celebrate her 27th birthday.
"This is a young woman we love so dearly! Anna is not only a wonderful wife and mother but she is a dear daughter-in-law to us and a precious friend. I'm so touched by her steadfast faith in Christ and her kindness at every turn," the family wrote on Tuesday to accompany the photo. "When you pray for your children growing up you always think about who they will marry and who will end up joining your family. Wow, we are so thankful that God brought Anna into our lives."
Soon after, Josh took to his personal Instagram account in order to wish his wife a happy birthday, and celebrate a little something extra.
This isn't the first time this week that Josh has used his Instagram account for some touching tributes to his family. On Sunday, the 27-year-old reality star posted a touching message to his dad, Jim Bob, to honor him on Father's Day.
While the Duggar family seems to be on an upswing, it's worth mentioning that it's been a tumultuous time for the "19 Kids and Counting" stars following the recently revealed molestation scandal surrounding Josh. Last month, news came to light that as a teenager he had inappropriately touched five girls in 2002 and 2003, including his sisters
Jessa Seewald and Jill Dillard
. It's unclear if this is a direct result of the scandal or not, but Josh and Anna were reportedly spotted
moving from their home
near Washington D.C. earlier this month.
© Copyright IBTimes 2023. All rights reserved.