19-Year-Old Threatens Mass Shooting At Amazon Warehouse, Calls Uvalde Gunman 'Idol'
KEY POINTS
Rodolfo Aceves told his female co-worker he planned to shoot up their workplace
He said he had recently purchased a handgun and a rifle and was "tired of living"
Cops arrested the 19-year-old and charged him with terroristic threat
San Antonio -- A 19-year-old man was arrested after he allegedly told his co-worker about his plans to carry out a mass shooting in Texas. Rodolfo Valdivia Aceves was arrested and charged with making terroristic threats following his disturbing remarks.
Aceves, who was working as a subcontractor at an Amazon Delivery Station in San Antonio, spoke to a female co-worker Friday about going on a shooting spree at the facility.
A fire alarm had gone off at the warehouse and employees were filing out of the building when Aceves spoke to the co-worker about the mass shooting idea, KSAT-TV reported. He allegedly told her it would be a good idea for someone to pull the fire alarm and have employees evacuate the building during a mass shooting.
The teen also allegedly told the co-worker that he had plans of spearheading a mass shooting himself.
The co-worker did not inform authorities about Aceves' threats Friday because she said she feared Aceves would retaliate. She eventually told her superiors Monday because she grew increasingly concerned about whether Aceves would follow through with his plan.
The woman spoke to cops and said Aceves called the Uvalde shooter an "idol" for gunning down 19 children and two teachers at an elementary school in May.
Aceves also told her "he would now know what school to go to and shoot up" after finding out which school the woman's children go to, she told cops.
The co-worker said she grew increasingly afraid of him and noted that he once told her he was "tired of living." He also allegedly told her he had recently purchased a handgun and a rifle.
Following the co-worker's revelations, Aceves was taken into custody "without incident" and charged with a terroristic threat, a third-degree felony.
"Based on information gathered, an employee of the location heard the suspect claiming he was going to do a mass shooting at this place of business," Officer Ricardo Guzman of the San Antonio Police Department told Yahoo News. "Credible information to support the threat was developed during the investigation by Homicide detectives."
Investigators brought Aceves' father in for questioning and were told that the 19-year-old had mental health issues in the past. At the age of 16, Aceves was placed in a mental health facility on two occasions, the father said.
He also told cops that family members were afraid after they found out Aceves had purchased an assault rifle.
The 19-year-old is currently in custody and being held on a bond of $50,000.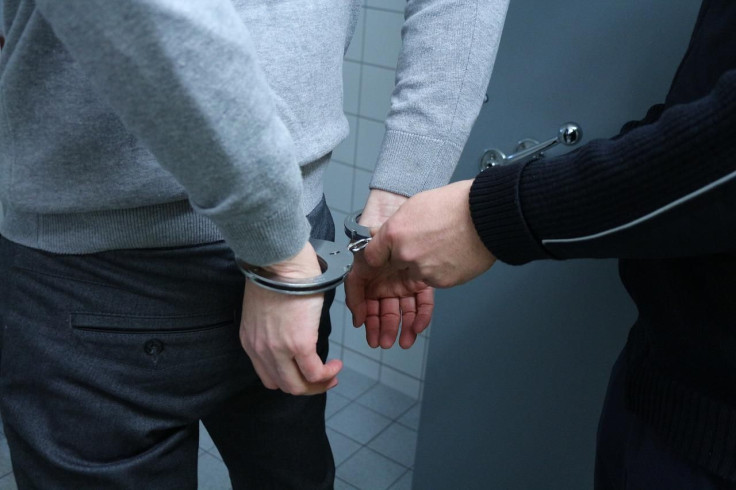 © Copyright IBTimes 2023. All rights reserved.