2 Chinese Boys Wearing Masks During Gym Class Dropped Dead, Reports Say
KEY POINTS
Two Chinese boys dropped dead in gym class, and both were wearing masks according to reports
They were running laps for their physical examinations
The CDC has issued an advisory on who can safely wear masks
The two Chinese students, both aged 14, were reportedly running laps for their physical exams when they suddenly fell on the track, Australian news outlet 7News reported. It added that one of the boys had only been into his gym class for a couple of minutes when he suddenly fell backward. This happened April 24 at the Dancheng Caiyuan Middle School in Henan province.
Wearing A Mask While Running
The father of one of the victims, who was only identified as Li, told the news outlet that his son was wearing a mask while performing the laps around the track. According to Li, he suddenly fell backward with his head hitting the ground. He also added that teachers and students came to his son's aid and tried to help him but to no avail.
The boy's death certificate stated that the cause of his death was a sudden cardiac arrest. No autopsy was performed on the body, as per the report. His father believes that the mask that his son was required to wear while in school may have played a role in his sudden death. "I suspect it was because he was wearing a mask," Li said. He also stated that it could not have been that comfortable running laps while wearing a mask.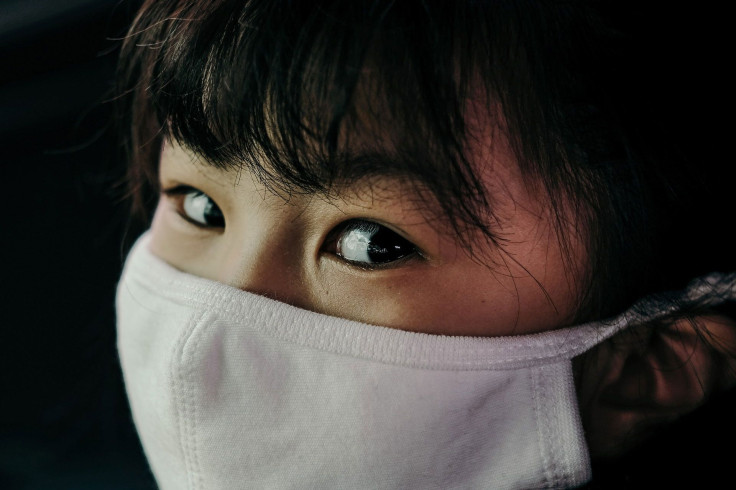 Unlikely Cause
Cao Lanxiu, a professor at the Shaanxi University of Chinese Medicine, disputed the father's statement saying that it is unlikely for a mask to cause the boy to suffocate. "I don't think mask-wearing has caused this sudden death," the professor said. In addition, she revealed that it is impossible to find out whether or not the mask played a role since no autopsy was performed.
The Centers for Disease Control and Prevention has issued an advisory on who could safely wear masks. The health body is not recommending masks for children below two years old or those that have a history of acute respiratory problems.
Another Death A Week After
Six days after the death of Li's son, another student collapsed in another school in Hunan province, this time at the Changsha's Xiangjun Future Experimental School. According to news outlets, the 14-year-old boy had his N95 respirator mask on while running a 1,000-meter test when the fatal incident happened.
It was not mentioned whether an autopsy was performed on the body of the boy. While it has not been determined whether the masks have a role in both deaths, several schools in Shanghai and Tianjin have already suspended their physical education exams.
© Copyright IBTimes 2023. All rights reserved.
FOLLOW MORE IBT NEWS ON THE BELOW CHANNELS