20 Places To See Before You Die: The Ultimate Travel Bucket List
Three weeks ago, we asked International Business Times readers to vote for the places they most wanted to see before they died. Hundreds of ticked boxes later, we're back with the top 20 responses to our poll, which make up an alluring collection of ancient wonders, modern marvels and natural landmarks, in addition to a few amusing surprises along the way. Now, without any further ado, we bring you the ultimate global bucket list:
Places To See Before You Die -- No. 20 Angkor Wat (Cambodia)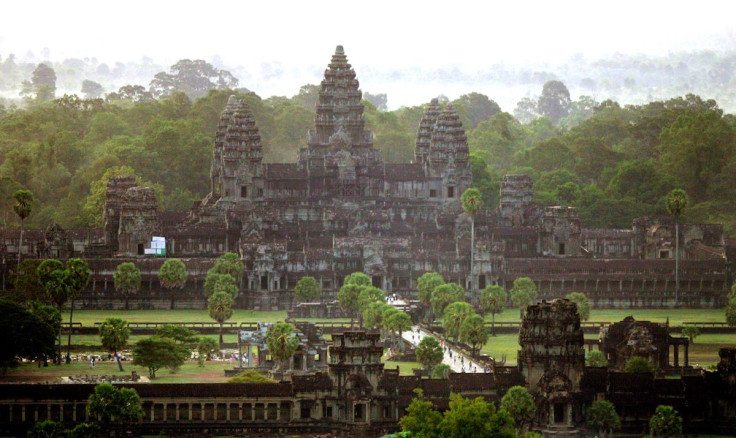 You often hear about the grandeur of Angkor Wat, but nothing can quite prepare you for that special morning when you watch the saffron sun peek over the world's most audacious religious beacon and bathe the surrounding countryside in its sizzling glow. Spiraling out from Angkor Wat are as many as 200 other equally imposing temples constructed between the 9th and 15th centuries, which collectively comprise the largest-known pre-industrial settlement complex in the world. You'll need at least one battery-operated fan, two memory chips and three days to navigate the 1,000 square kilometers (386 square miles) of the former Khmer Empire, and though it may be the most hyped set of ruins in the world, it wasn't built to disappoint.
Places To See Before You Die -- No. 19 Sydney Opera House (Australia)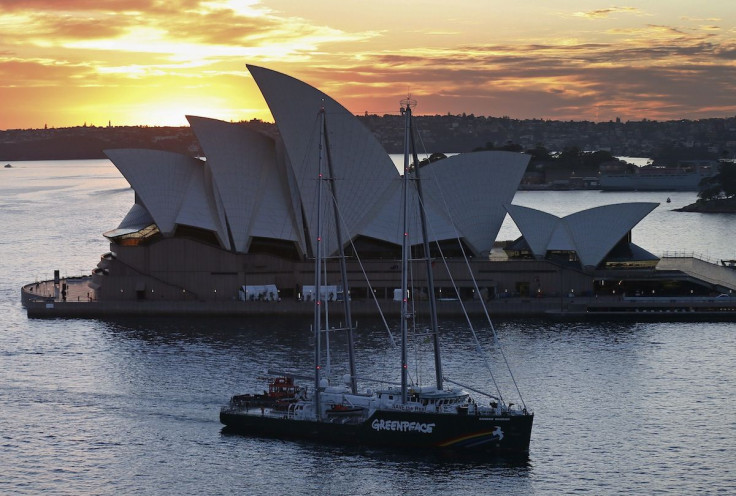 What do you get when you mix a handful of orange peels, a bushel of palm fronds and a Maya temple? If you're Danish architect Jørn Utzon, you dream up an opera house that will, almost single-handedly, turn a faraway city into a global capital. The Sydney Opera House is a landmark on the city skyline, a lighthouse for ferries entering the harbor, a projection screen for Sydney's myriad festivals and a barometer of global artistic talent. Utzon's dream building is many things, but above all, it's an architectural marvel that was built well ahead of its time, far ahead of the available technology, and one that changed the image of an entire country.
Places To See Before You Die -- No. 18 Easter Island (Chile)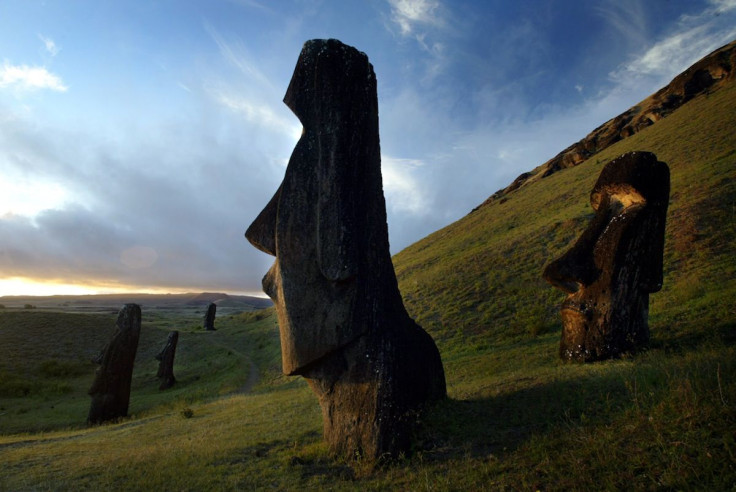 It's one of the most remote inhabited islands in the world, boasts 887 monolithic stone "heads" and is a cautionary tale of the effects of overpopulation and depletion of resources. Easter Island could easily evoke the inner mythbuster in even the most empty-headed of visitors. Within its vast open-air museum of archaeological marvels, perhaps nothing is more famous than the mysterious moai, which were transported throughout the island from a single quarry site using an as-yet unknown method that has left historians scratching their heads for decades. Known alternatively as Rapa Nui or Isla de Pascua, this triangular speck in the middle of the Pacific Ocean is as beguiling a place as you will find anywhere on earth.
Places To See Before You Die -- No. 17 Berlin Wall (Germany)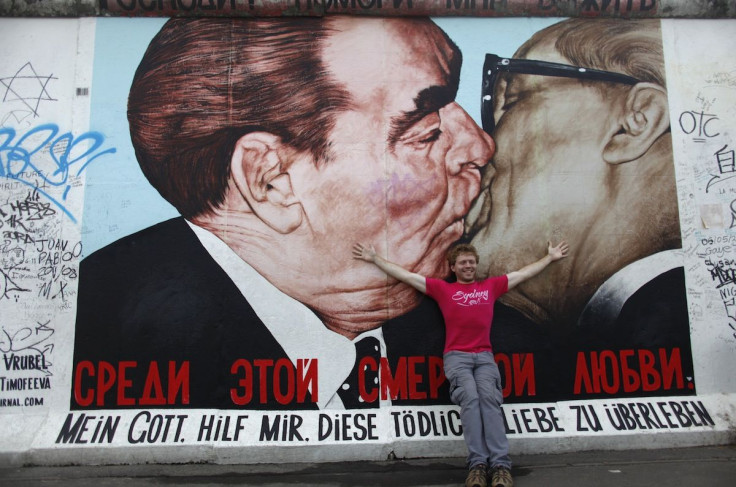 The Berlin Wall was the setting for one of the most defining moments of living memory when, on Nov. 9, 1989, it "fell" after nearly three decades dividing Germany into East and West. At least 136 people died trying to cross it between 1961 and 1989, and the barrier is remembered today more for what it was than what it is. Presently, just two sizable sections remain as memorials: the Bernauer Strasse section in the city's north, which acts as an exhibition about city life in the time of the Berlin Wall, and the East Side Gallery, which is full off colorful murals, including the famous Fraternal Kiss, depicting Soviet leader Leonid Brezhnev smooching Erich Honecker, his East German counterpart.
Places To See Before You Die -- No. 16 The Louvre (France)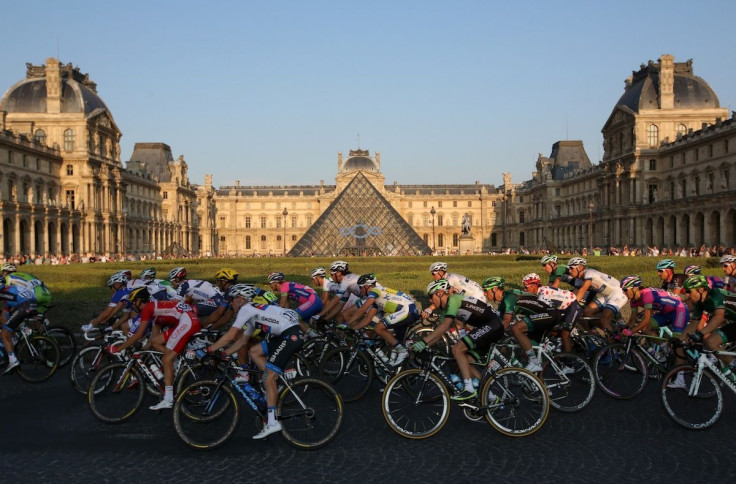 Though Mona Lisa continues to underwhelm nearly 9 million tourists a year, the world's most visited museum has some 380,000 other artifacts on display to wow discerning guests. Indeed, from Ancient Egyptian antiquities to decorative arts of the Middle Ages, this gargantuan former palace is a perpetual jaw-dropper, and one that's best digested in small doses. Highlights include Venus de Milo, Rembrandt's self-portraits, Michelangelo's The Slaves and the chapel of the tomb of Akhethetep.
Places To See Before You Die -- No. 15 Venice Canals (Italy)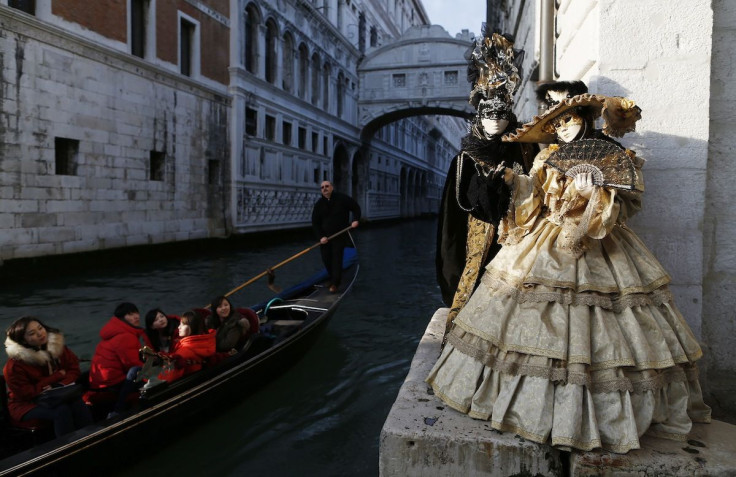 If there were a more romantic place on earth than the canals of Venice, surely we'd see that destination replicated in every casino the world over. But since there are arguably more faux canals and Roman statues in global casinos than anything else, it's safe to say that the real Venice is the romantic winner. And why wouldn't it be? Who doesn't want to transport themselves into a gondola for a lazy ride around the "floating city" past its famed Gothic and Byzantine palazzos, bohemian shops and alluring cafes? This city is an engineering marvel, a marble masterpiece, and a sight that won't be around forever.
Places To See Before You Die -- No. 14 Mount Fuji (Japan)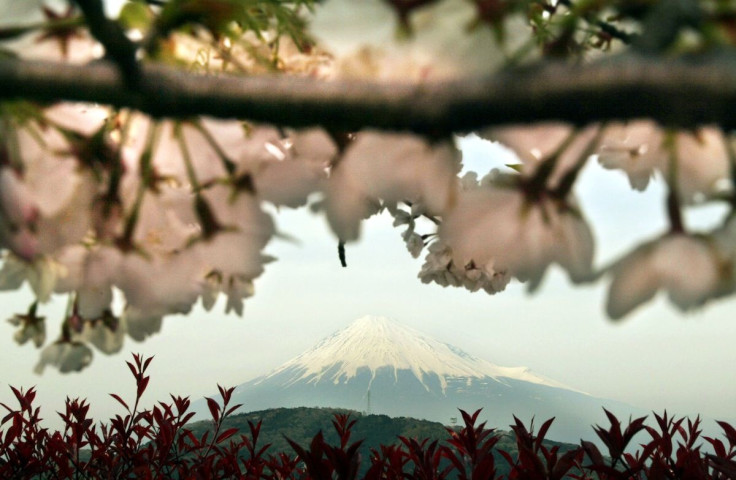 Japan's tallest mountain -- which, although dormant since 1707, remains classified as an active volcano -- finally joined UNESCO's prestigious World Heritage List in 2013 after decades mysteriously absent. Home to five major lakes, Shiraito Falls and eight Shinto shrines, adoration of this towering icon appears in the some of Japan's earliest recorded literature when Fuji-san, as it is known locally, was said to puff clouds of smoke across Honshu. Today, it is one of Japan's most visited attractions, with hundreds of thousands of tourists enduring the grueling climb to the top each year for a moment of peace and quiet as they look back out over Japan's most populous island.
Places To See Before You Die -- No. 13 Galapagos Islands (Ecuador)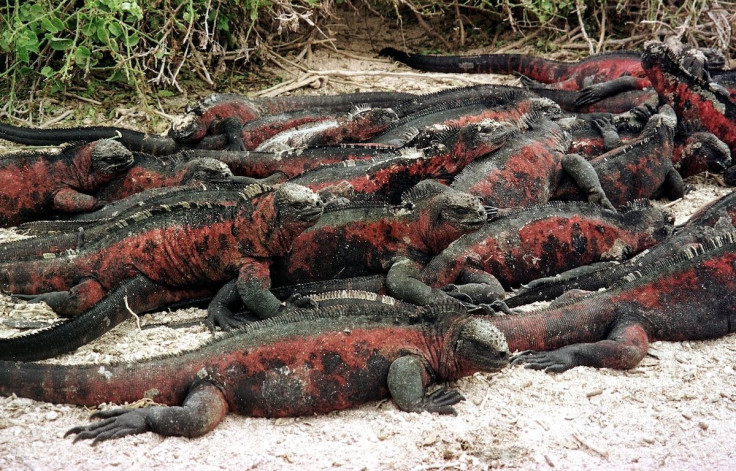 Charles Darwin once called the Galapagos Islands "a little world within itself." The famed naturalist would develop his theory of evolution by natural selection not long after his visit to these quixotic isles in 1835, and nearly two centuries later, it's still possible to catch a glimpse of the very oddball creatures that amazed him so. The Galapagos is a melting pot of marine life thanks to its location at the confluence of three ocean currents. Above the crystalline waters, this 19-island archipelago is home to a cornucopia of colorful species, many endemic, including the pink iguana, blue-footed booby and giant green tortoise, which can live more than 170 years. That means that some of the giant tortoises wandering around the islands today may have been born around the time of Darwin's visit.
Places To See Before You Die -- No. 12 Stonehenge (UK)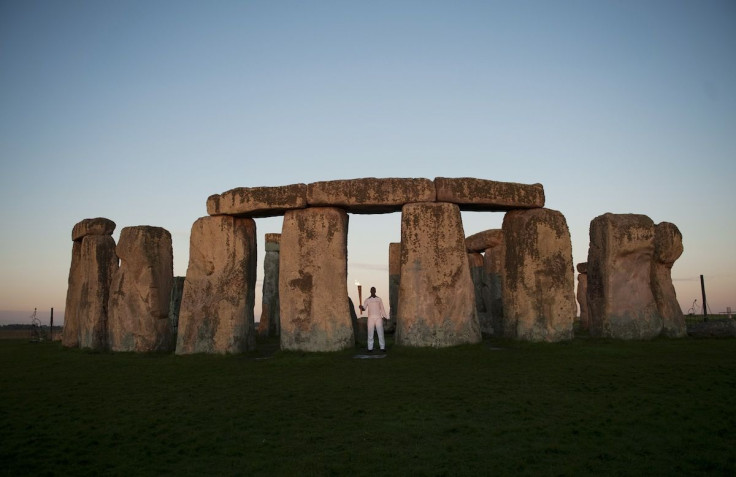 Stonehenge represents one of the most striking prehistoric megalithic monuments in the world on account of the sheer size of its megaliths and the sophistication of its concentric plan. Built sometime between 3,000 B.C. and 2,000 B.C., this ancient complex is today a spiritual site of pilgrimage in Neo-Druidry, as well as one of England's most iconic attractions. Just what exactly prehistoric Britons built it for, however, remains one of archeology's great mysteries. Was it a celestial timepiece? A sacrificial burial ground? The answer could be discovered any day now.
Places To See Before You Die -- No. 11 Taj Mahal (India)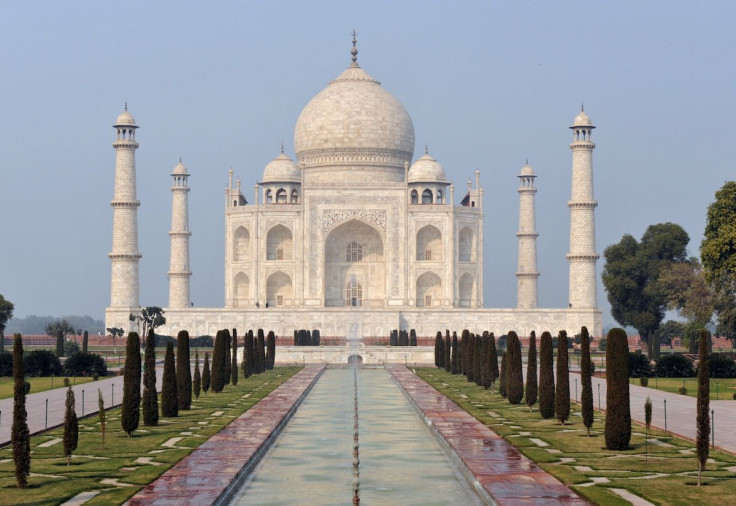 If ever there was a more beautiful monument to love than India's Taj Mahal, it has long since faded to dust. Mughal emperor Shah Jahan commissioned this immense marble-white mausoleum in memory of his beloved third wife, Mumtaz Mahal, in 1632. The resulting structure, designed by Afghan Ustad-Ahmad Lahori, has been called the jewel of Muslim art in India, an architectural masterpiece and one of the most romantic buildings in the world.
Places To See Before You Die -- No. 10 The Eiffel Tower (France)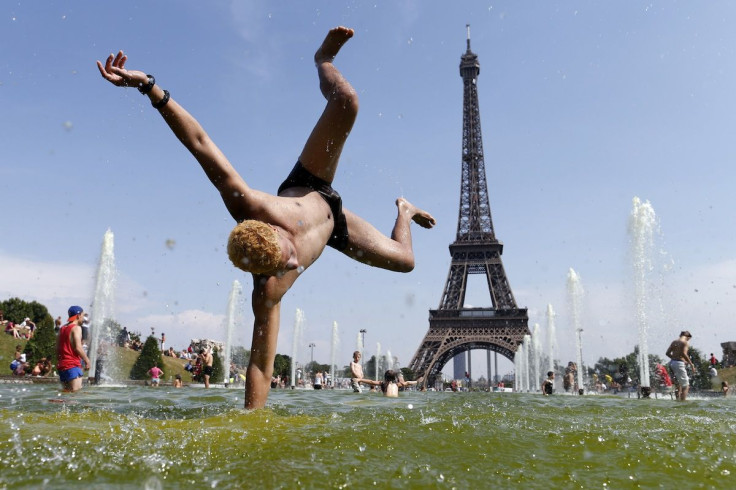 When Gustave Eiffel announced that he would build the tallest tower in the world for the 1889 World's Fair, he expected a euphoric response. What he got instead was skepticism, virulent criticism and even protests "on artistic grounds." History, however, would prove his critics to be a pack of fools. The Eiffel Tower is now not only the world's most-visited paid monument, but also its most valuable at $561.9 billion, according to a 2012 report, making it a crucial cog in the French economy and one of the most beloved sites in Europe.
Places To See Before You Die -- No. 9 Yellowstone National Park (USA)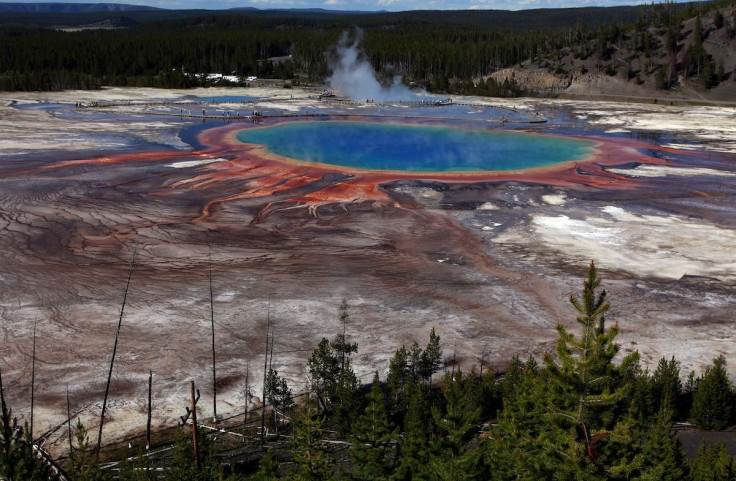 It was the wild plains of buffalo, bears, wolves and elk and the extraordinary natural art gallery of geysers, hot springs and scorched, bubbling earth that spurred U.S. President Ulysses S. Grant to create the world's first national park in March 1872 and name it Yellowstone. Conservation efforts here would be replicated the world over, while the name Yellowstone itself would conjure up images of America's Wild West. Today, it remains one of the most fabled spots on the U.S. map, and a Mecca for outdoor enthusiasts, who gush over its flora, fauna and geothermal unpredictability.
Places To See Before You Die -- No. 8 Bora Bora (French Polynesia)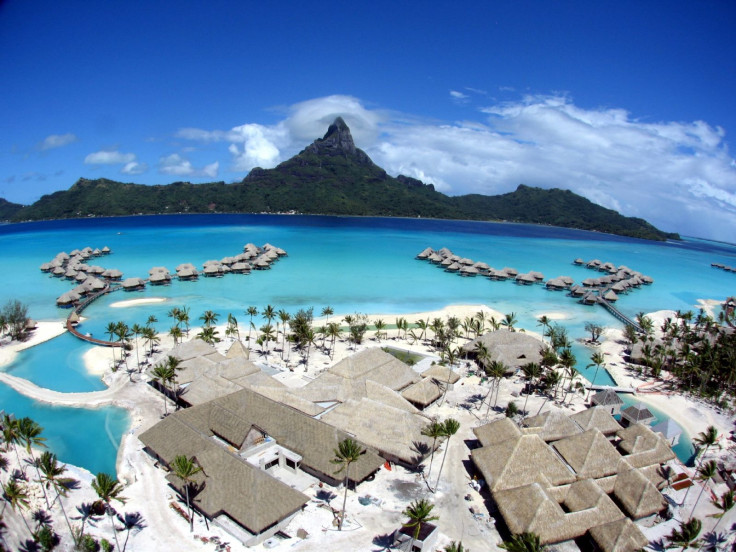 Bora Bora may as well be shorthand for paradise. It's the Ferrari of exotic locales, dripping with luxury and dotted with glass-bottomed bungalows that boast endless vistas of aquamarine sea and jagged volcanic peaks. Of course, this is a dream that comes with a hefty price tag, but the location of this Society Island of French Polynesia, smack dab in the middle of the vast Pacific Ocean, ensures that you leave all your struggles and your cares thousands of miles away.
Places To See Before You Die -- No. 7 The Sistine Chapel (Vatican City)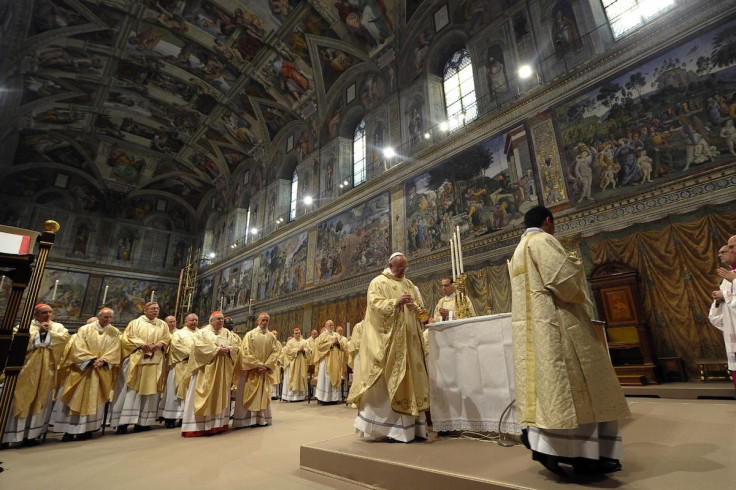 Four years in the making, Michelangelo's interpretation of some of the Old Testament's most powerful stories -- three each from the creation, the fall of Adam and Eve, and the story of Noah -- has become one of the iconic sets of images in Western art. While it was certainly the talk of the town in 1512, 501 years later, the Sistine Chapel is so renown it attracts as many as 20,000 tourists each day, who line up to take a peek at the world's most visited room.
Places To See Before You Die -- No. 6 The Colosseum (Italy)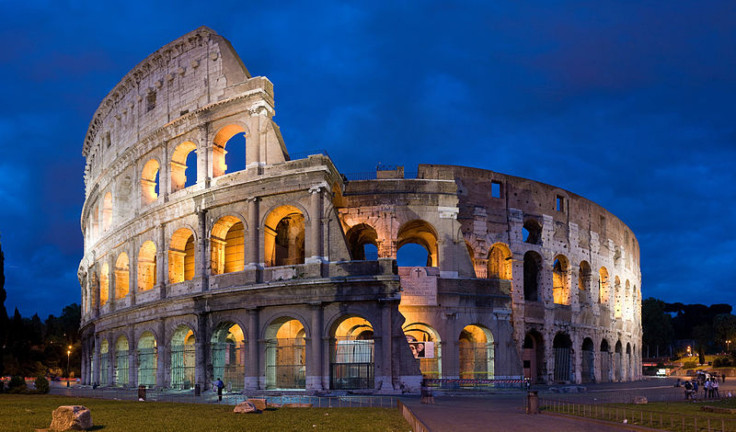 Though completed in 80 A.D., Rome's Colosseum remains the world's largest amphitheater nearly 2,000 years later, and a towering testament to the technological prowess of the Roman Empire. Its walls have seen both heroic and barbaric acts, including violent bouts of gladiatorial combat and thousands of slaughtered animals. The structure today, however, is known less for its bloody "sports" and more for its giddy, camera-toting tourists.
Places To See Before You Die -- No. 5 Great Barrier Reef (Australia)
Australia's Great Barrier Reef is 2,600 kilometers (1,680 miles) in length and easily the largest living structure on earth. It's also the only living thing visible from outer space -- though it's best appreciated in person off the Queensland coast on one of the many dive trips or snorkel safaris. This massive underwater wonderland is composed of more than 2,900 individual reefs and 900 islands that house a whopping 1,500 fish species, 30 species of whales and dolphins, six species of sea turtles and more than 215 species of birds. If you're looking for the New York or Tokyo of the ocean, this is it.
Places To See Before You Die -- No. 4 Pyramids of Giza (Egypt)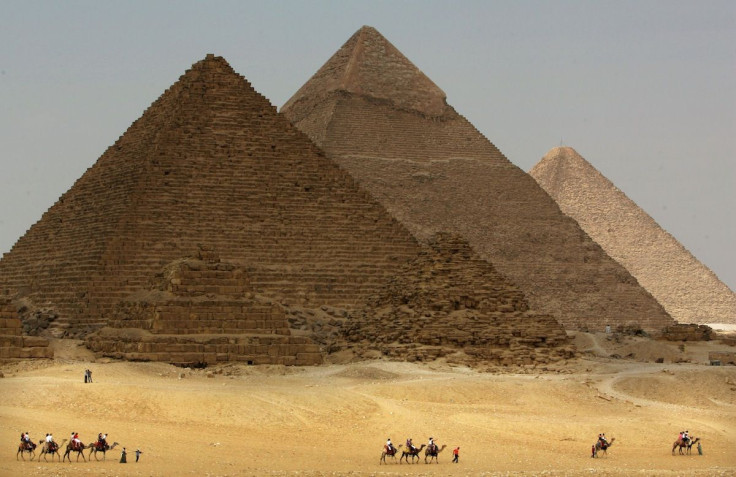 Spent your whole life looking at images of Egypt's Great Pyramids and figured them to be in the middle of the dessert? Their proximity to modern Cairo may shock you. But the somewhat urban setting does not take away from the reality that these massive limestone beacons, and their guard cat, the Great Sphinx, are more than 4,500 years old (by most estimates) and still standing as the only surviving wonders of the ancient world. For modern day time travel, it doesn't get much better than this.
Places To See Before You Die -- No. 3 Grand Canyon (USA)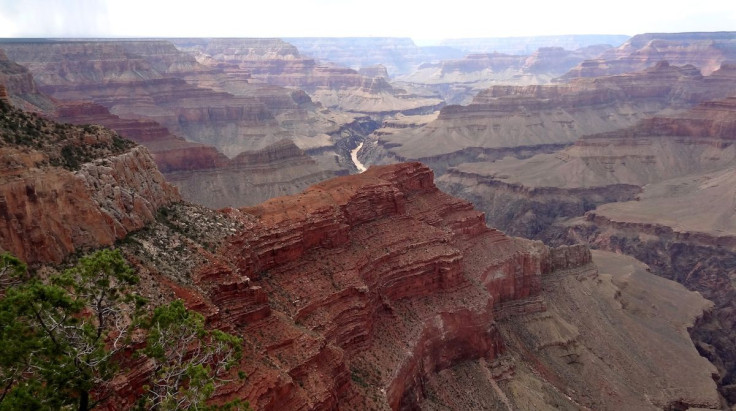 It's one of the seven wonders of the natural world, but it doesn't need any titles to impress; the numbers speak for themselves. The formidable Grand Canyon is 446 river kilometers (227 miles) long, up to 29 kilometers (18 miles) wide and 1.6 kilometers (1 mile) deep, and its walls offer a striking mosaic of geological colors and erosional forms that could put any museum to shame -- particularly when the colors change at sunrise and sunset. Add to the mix a few curtain-like waterfalls, Native American ruins and curious desert-dwellers, and you've got yourself a postcard-perfect vacation.
Places To See Before You Die -- No. 2 Machu Picchu (Peru)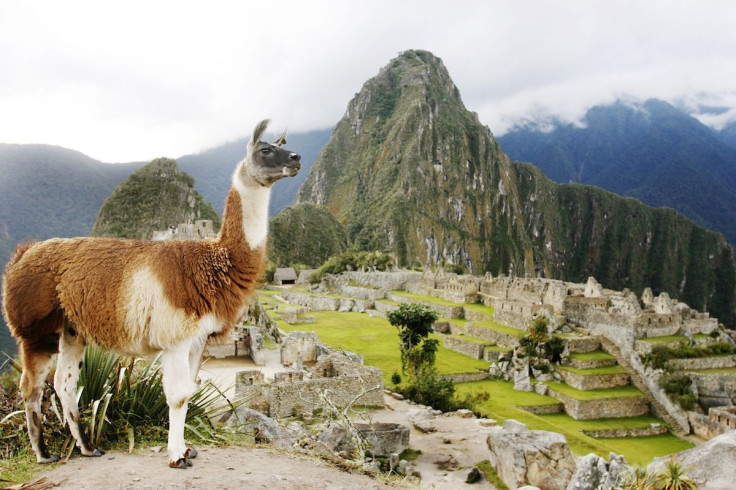 It has been some five centuries since the fall of the Inca Empire and one century since U.S. historian Hiram Bingham "rediscovered" the civilization's most famous citadel, Machu Picchu, and history has come full circle. The once bustling Inca estate, abandoned and forgotten, is now busier than it's ever been, with as many as 2,500 visitors a day. The hike up to these pre-Columbian ruins (which lie at 2,430 meters, or nearly 8,000 feet above sea) is, quite literally, breathtaking. And what you'll see from the top is a serene spot that's frequently shrouded in an ethereal fog and perpetually blanketed in emerald green grass. It's a place fit for a king, which of course is exactly why it was built in the first place.
Places To See Before You Die -- No. 1 The Great Wall of China (China)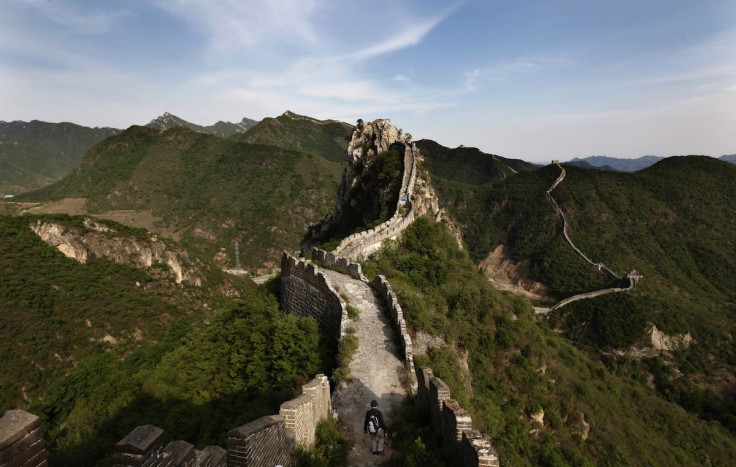 The Great Wall of China is so grand in its scale that it snakes its way through the People's Republic, in various tangents, for more than 20,000 kilometers (12,425 miles). As UNESCO notes, "its historic and strategic importance is matched only by its architectural significance." Construction began around 220 B.C. under Qin Shi Huang and continued all the way up to the Ming Dynasty (1368-1644), reflecting the military might and political strength of the central empires in ancient China. Though you'll have to cast your preconceived notions of a single wall aside, each of the many barricades that make up The Great Wall of China have their own stories to tell, and each offer a fascinating look at dynastic China.
© Copyright IBTimes 2023. All rights reserved.
FOLLOW MORE IBT NEWS ON THE BELOW CHANNELS