'2016: Obama's America' Outpaces 'Expendables 2', 'The Bourne Legacy' For Highest Per Screen Average In $6.3-Million Weekend Box Office Haul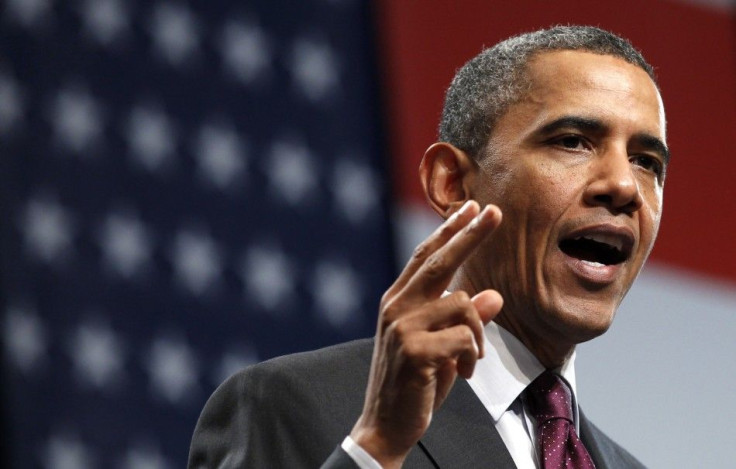 After its expansion to as many as 1,091 screens, the controversial "2016: Obama's America" has stunned Hollywood this weekend by taking in an estimated $6.3 million - the highest per-screen average of any major release.
The Wrap reported that the anti-Obama "2016: Obama's America" posted $5,940 per-screen average while Sylvester Stallone's "Expendables 2" topped the chart with $13.2 million, averaging $3,950 from 3,355 theaters.
Produced by Academy award-winning producer Gerald Molen, who won an Oscar for his work on "Schindler's List," and produced hits such as "Jurassic Park," "Minority Report" and "Hook," "2016: Obama's America" was co-written and co-directed by Dinesh D'Souza and John Sullivan. The documentary was based on D'Souza's bestselling books "The Roots of Obama's Rage" and "Obama's America."
D'Souza expressed gratitude for the massive turnout and pledged to meet the consumer demand.
"We still live in a consumer-driven capitalistic economy and if there is demand we will do everything we can to meet it with supply," D'Souza joked. "Our plan is to do our best to expand this film to as many theaters as the people demand. We'll be taking a close look at various markets and determining where we go next."
"All of my movies have been about telling the truth," said Molen. "That's important to me. We've gone out of our way to make a movie that's fair and truthful. And these numbers tell me that the American people agree with that assessment."
"2016: Obama's America" was filmed on four continents and features on-camera interviews with those who knew President Obama, including his destitute half-brother George Obama in Kenya and Philip Ochieng, who was a close associate of Barack Obama, Sr.
With the estimated gross proceeds, "2016: Obama's America" has become the top conservative post-1982 documentary and number six overall, behind four Michael Moore films and Al Gore's "Inconvenient Truth," NewsBusters reported.
© Copyright IBTimes 2023. All rights reserved.