29-Year-Old Woman Enrolls In High School With Fake Certificate, Poses As Student For Days
A 29-year-old woman has been arrested for allegedly enrolling herself in a New Jersey school with a fake birth certificate and attending the school for days.
Hyejeong Shin, a New Brunswick resident, has been charged with one count of providing a false government document with the intent to verify one's identity or age, New Brunswick Police Department said in a news release Wednesday.
The woman allegedly enrolled herself as a "juvenile high-school student" by providing a fake birth certificate to the New Brunswick Board of Education. She attended the New Brunswick High School for about four days before the school finally caught on, NBC News reported.
"Last week, by filing some false documents, an adult female posing as a student was able to be enrolled in our high school," New Brunswick Public School District Superintendent Aubrey Johnson said in a meeting, a video of which was shared by New Brunswick Today reporter Charlie Kratovil.
While posing as a juvenile student, Shin spent most of her time with guidance counselors in the school as they tried to get more details about her.
The school's staff finally "uncovered this woman's ruse and enabled us to address this situation promptly," Johnson added.
Schools in New Jersey "are required to immediately enroll unaccompanied children, even in the absence of records normally required for enrollment," the police department explained in the news release. "Proof of guardianship is not necessary to immediately enroll an unaccompanied child or youth."
Students are given a provisional 30-day period for their identity to be confirmed and their age to be verified, according to ABC News.
Shin was busted during this 30-day period, according to Johnson.
"All appropriate authorities were immediately notified, and the individual in question has now been arrested for providing false documentation," Johnson said in the meeting.
"This is an unfortunate event. Communication has been provided to the parents of individuals that the young lady may have come into contact with, and communication has been provided to all high school parents today," he added.
Students were alarmed to hear about a woman posing as a student on their campus and staged a protest Wednesday.
"Last week supposedly the administrators let in a 29-year-old," a student told 6abc Action News. "So basically everybody was scared. Some people gave their personal information to that lady."
"This old woman came to the school she was trying to get kids to link," another said, as per the outlet. "It makes a lot of students feel insecure and I get it."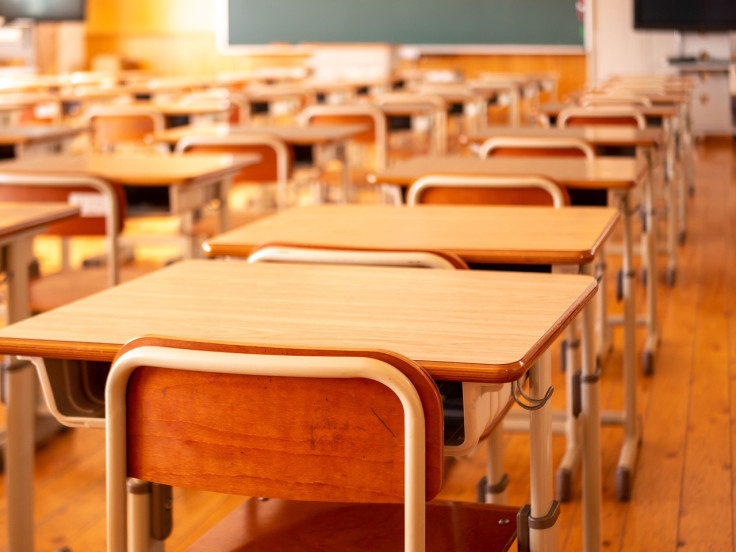 © Copyright IBTimes 2023. All rights reserved.