Man Pretending To Be A Stanford University Student Lived In Dorms For 10 Months
KEY POINTS
William Curry posed as a sophomore studying pre-med at Stanford University
He would say he's a transfer student from Duke University, among other made-up tales
Curry's Tinder bio mentioned the same lies and he also managed to date a Stanford student
An Alabama native pretended to be a Stanford University student and squatted in several of the university dorms in California for nearly a year.
William Curry managed to blend in with the student community and lived in the dorms for at least 10 months before being kicked out, a university official said Tuesday.
Curry, a 2021 high school graduate from Birmingham, was caught Thursday morning after he cut a security wire and stole a TV set from a dormitory. He had been squatting in the basement of the same dormitory for several weeks before being caught, the New York Post reported.
Since he began squatting inside the university, Curry pretended to be a sophomore studying pre-med and has also been removed from the campus several times. However, he kept returning to the campus each time, Stanford spokesperson Dee Mostofi said in a statement, according to AP News.
The first time he was found living in a university dorm was in December 2021. Multiple stay-away letters, which is a required to report a trespasser, were sent to campus officers since then. Stanford officials located Curry on campus again last Thursday and removed him from the premises, Mostofi added.
The university spokesperson said they have protocols in place to stop individuals who are not students from staying in the dorms. But Curry managed to find a way around them nonetheless.
"The unique aspects of Mr. Curry's persistence and ability to integrate himself with our student community has made it clear that gaps exist in those protocols," Mostofi said, as quoted by the New York Post.
Students gave interviews to Stanford Daily, the independent student-run newspaper of Stanford University, and said Curry stayed in at least five student dorms during his time at the university. Sources also accused Curry of harassing multiple students.
As Curry blended into the student community while living on campus, other students said he introduced himself as a transfer student from Duke University or would claim he was recruited as a high school junior to Stanford men's track and field team.
In addition to saying made-up tales about himself, Curry would also spend his time with different student groups on campus. Furthermore, on his Tinder account, Curry claims to be a Stanford class of 2025 pre-med student.
Curry had a romantic relationship with a Stanford student who thought he was a transfer student from Duke. He told her he lived off-campus in an apartment and was a Coca-Cola scholar, the woman reportedly said.
Mostofi said the university will review its procedures to avoid such instances from re-occurring moving forward. "We will immediately undertake a review to ensure our procedures do not allow for this type of incident to happen again," Mostofi added, as per the New York Post.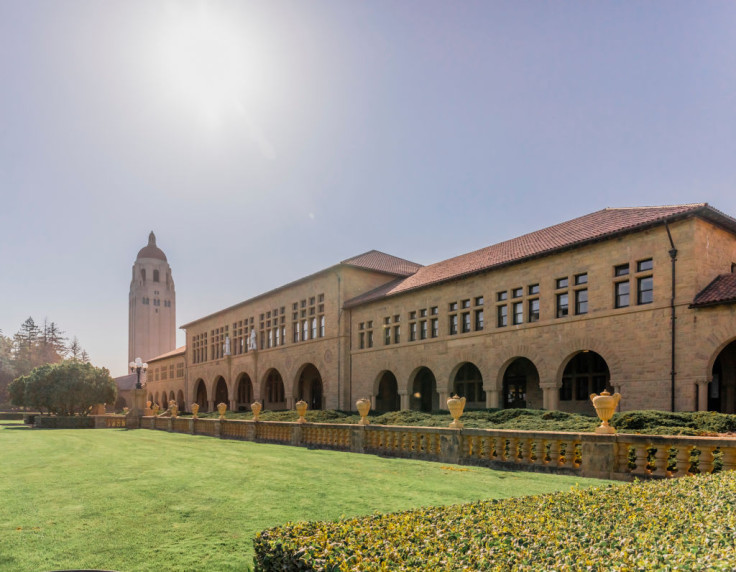 © Copyright IBTimes 2023. All rights reserved.