3 best LED teeth whitening kits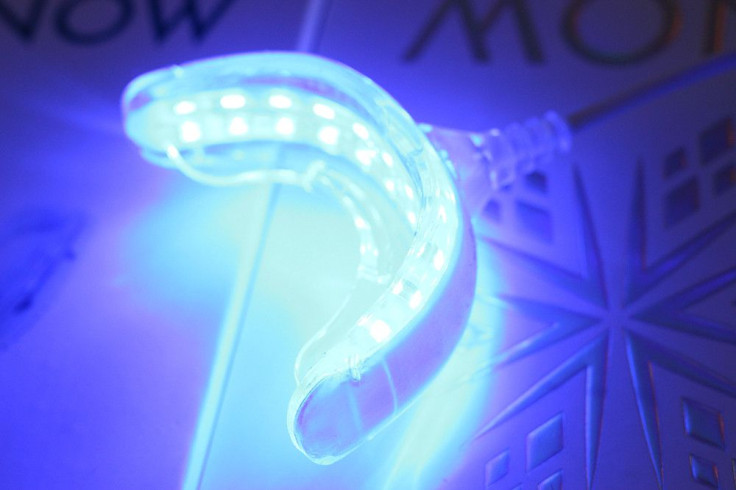 KEY POINTS
● The effectiveness of teeth whitening light is confirmed by numerous studies
● Whitening that utilizes light is used by dental professionals in-office
● Snow is the most popular at-home LED light teeth whitening product
Teeth whitening is the most popular cosmetic dental treatment. Pearly whites are no longer optional, if your looks are something you care about, you better take care of your smile. So what options are there to whiten your teeth conveniently?
Snow Teeth Whitening System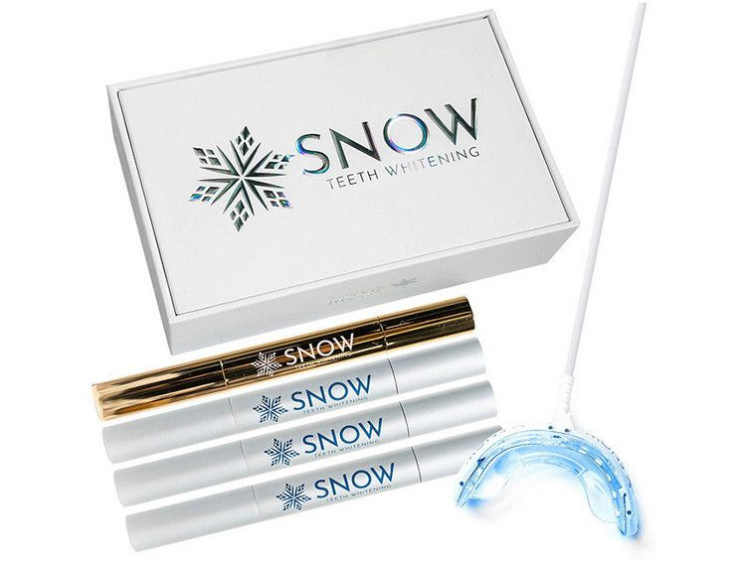 Snow enjoys the trust of over 500,000 satisfied customers and is endorsed by Floyd Mayweather, Rob Gronkowski, Christopher Mcdonald, Chuck Liddell, Arianny Celeste, and other A-list celebrities.
Their products were designed by American dentists and engineers to make sure treatment is safe, effective, and convenient.
The Snow Teeth Whitening comes in two versions: wired and wireless. The serum targets tea, wine, coffee, and tobacco stains without causing sensitivity.
The treatment takes just 9 minutes a day and the wireless kit is waterproof. This means you can whiten your teeth while in the shower. Snow products are vegan, cruelty-free, and contain no harmful chemicals.
Order Snow teeth whitening kit
Colgate Optic White
Colgate is a respected brand in the field of dentistry and has been around for a long time. Their LED whitening kit reflects the trustworthiness of the company. The serum was formulated to have a pH that is enamel-safe and gentle on the teeth.
A change of up to 6 shades is possible within just ten days of treatment. Simply pop the mouthpiece in and brush your teeth with a wet toothbrush afterward. This wipes away serum residue and prevents gum irritation. Don't eat or drink for 30 minutes after treatment.
Auraglow
The Auraglow LED whitening kit uses cool light technology and organic, non-GMO ingredients. It targets the most common teeth stains, including those caused by coffee, wine, soda, and smoking.
The lamp has 5 built-in bulbs and was designed to speed up whitening effects by up to 3 times. The mouthpiece allows for hands-free operation, so you can go about your evening when bleaching your teeth.
Teeth whitening light effectiveness
Light used in teeth whitening kits is not what gives you a brighter smile per se. It is the active ingredients that actually bleach dentition. Those are most commonly carbamide peroxide or hydrogen peroxide and light helps them break down on the teeth.
There are two types of lights that are used most often. Those are UV and LED. Studies have confirmed that both can be effective in tooth whitening, but they have to be used properly.
UV stands for ultraviolet light and has many uses. When it comes to teeth whitening it is usually used by professionals, as it involves risk of extreme user error. The most important aspects are the right dose of active ingredients and exact timing. If done incorrectly, it can result in severe burns.
LED is an abbreviation of light-emitting diode. These bulbs give out blue or red light. This is less harmful than UV light, as it doesn't produce much heat. This makes the treatment safer for home use. Since the bulbs don't require time to heat up it is also more convenient.
At-home or in-office LED light teeth whitening?
Bleaching your teeth in-office is much more expensive and you have to be flexible when it comes to scheduling your appointments.
Both in-office and at-home whitening often involves multiple applications. If you decide to go with a professional, be ready to make several visits. The minute you walk out of the office your teeth will appear a lot brighter. This, however, can be due to the fact that teeth are dryer after treatment.
Bleaching teeth at home with products like Snow Teeth Whitening is a lot cheaper and more convenient, as you can do it by yourself. The way it works is pretty much the same, except you can do it on your own time.