35 Fully Vaccinated Residents Died Of COVID-19 In Massachusetts Over 1 Week
KEY POINTS
Health officials reported more than 3,000 breakthrough COVID-19 cases over the past week
Breakthrough cases in Massachusetts are dropping
The number of breakthrough infections over the past week dropped to its lowest since late August
More than 30 fully vaccinated residents in Massachusetts died of COVID-19 in the past week even as the number of breakthrough infections in the state continues to drop.
Between Oct. 16 and Oct. 23, 35 fully vaccinated individuals died of COVID-19, raising the state's total number of breakthrough deaths to 406, according to a Tuesday report from the Massachusetts Department of Public Health. The deaths represent 0.009% of the state's fully vaccinated population.
During the same period, Massachusetts health officials also reported 3,078 additional breakthrough COVID-19 infections and 121 new breakthrough hospitalizations. The figures represent 1.08% and 0.04% of the state's fully vaccinated residents, respectively.
The state has now reported a total of 51,007 COVID-19 infections among fully vaccinated residents since it first launched its inoculation program on Dec. 14, 2020.
Breakthrough infections in Massachusetts are seeing a decline. The 3,078 cases added over the past week were down from 3,431 infections among the fully vaccinated recorded during the previous week. Health officials reported 4,034 cases the week before that, according to the Boston Herald.
The figures are also the lowest recorded since late August when health officials reported 3,098 breakthrough infections with a daily average of 443 cases.
Overall, Massachusetts recorded a total of 791,705 COVID-19 cases since the beginning of the pandemic, 1,274 of which were reported Wednesday. There were also 14 additional deaths reported in the past day, bringing the state's total number of coronavirus-related fatalities to 18,577, the health department's COVID-19 dashboard showed.
The state's current rolling seven-day average positivity rate is at 1.67%. In September, the state had a positivity rate of 2.98%.
A large majority of COVID-19 cases reported over the past two weeks among the unvaccinated and vaccinated occurred in people between the ages of 30 and 39. There have also been 3,867 infections reported in residents aged 0 to 14.
As of Oct. 21, Massachusetts had fully vaccinated 4,698,896 individuals. The state also administered a total of 283,597 booster doses of the COVID-19 vaccine, according to a weekly report.
Nationally, the United States has so far reported 45,703,865 COVID-19 cases and 741,231 deaths since the beginning of the pandemic, according to Johns Hopkins University data.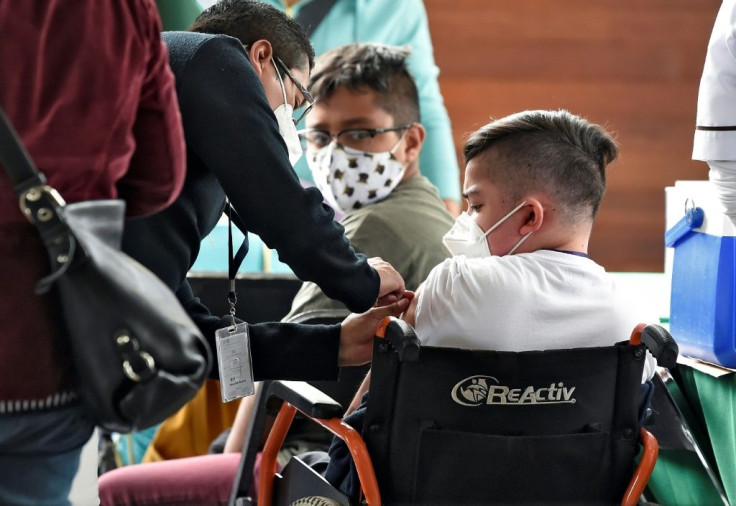 © Copyright IBTimes 2023. All rights reserved.
FOLLOW MORE IBT NEWS ON THE BELOW CHANNELS