4 Moments You Missed On 'DOOL' 'Y&R' & 'B&B' This Week
Halloween will soon arrive in Salem, Genoa City and Los Angeles, but the tricks have already begun on "Days of Our Lives," "Young and the Restless" and "Bold and the Beautiful."
Horror, bombshells, shocking decisions and unexpected twists all took center stage as the drama heated up on all three soaps. In case you missed a moment of the action, here are the four biggest moments from the week of October 22.
"Days of Our Lives" (NBC)
Nicole Is Caught In The Explosion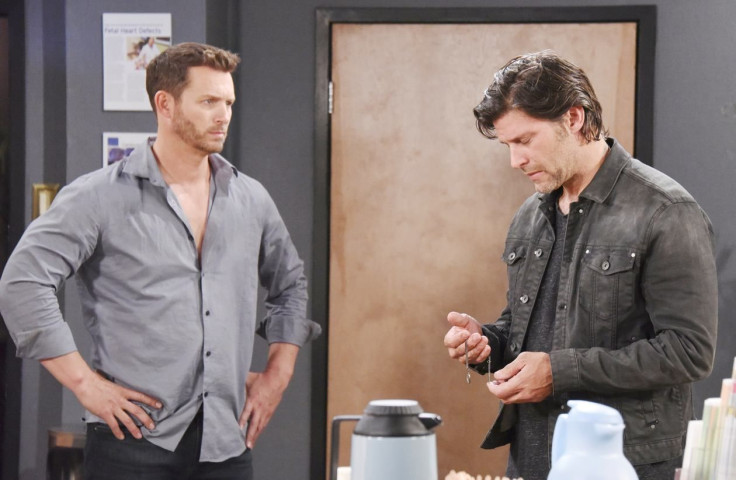 Things took a very unexpected turn at Kristen (Stacy Haiduk) and Xander's (Paul Telfer) warehouse after the mystery patient knocked over Dr. Rolf's (William Utay) test tubes and set the building ablaze. Everyone seemed to make it out—except for Kristen, Xander, and Nicole (Arianne Zucker). Nicole got trapped behind some rubble, and after Eric (Greg Vaughan) was forced out of the building, she wound up still being inside when it exploded—and is now presumed dead as a result.
Abigail Drops A Massive Bombshell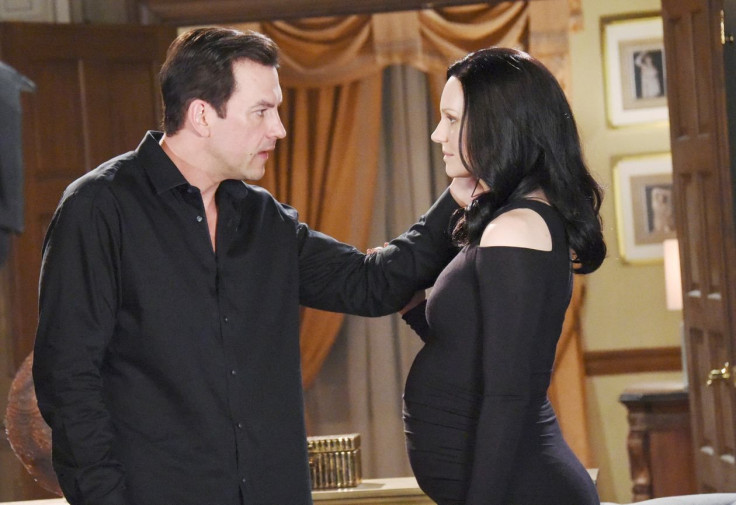 After learning Chad (Billy Flynn) wanted her committed because he believed that her alters were back, Abigail (Marci Miller) knew she had to take action. Since everyone is believing Gabi (Camila Banus), she went to the one person who she knew could protect her from being sent away. Though it was against her better judgment, she sought Stefan (Tyler Christopher) out, and has since dropped a massive bombshell—they're married, and as long as she's his spouse, she can't be forcibly committed against her will.
"Young And The Restless" (CBS)
Ashley Makes A Stunning Announcement
The Abbott family was rocked to its core once again this week, following news that Dina (Marla Adams) had made it so Ashley (Eileen Davidson) would have control over any products and patents she made for Jabot. After learning that Jack (Peter Bergman) had shredded the contract in the hopes of keeping it a secret, the family officially became broken in a way they'll never recover from. After realizing she wasn't going to get her CEO position back, Ashley revealed she was taking her patents and leaving Genoa City behind for good.
"Bold And The Beautiful" (CBS)
Bill Suffers An Epic Fall
Following an argument with Ridge (Thorsten Kaye) and Thorne (Ingo Rademacher), things once again took a life-threatening turn for Bill (Don Diamont). During the edge and Bill tumbled out onto the balcony. Before the fight was over, Bill had then tumbled again—this time over the edge of the balcony, to the ground below. Now, he has finally woken up, but it doesn't appear that it will be the end of his battle with Ridge.
To see how these stories continue to play out next week, tune in to "Days of Our Lives," weekdays on NBC, "The Young and the Restless," weekdays at 12:30 p.m. EST on CBS, and "The Bold and the Beautiful," weekdays at 1:30 p.m. EST on CBS.
© Copyright IBTimes 2023. All rights reserved.