Twitter Goes Crazy Over Treasure T5's Dynamic Choreography In 'Move' Dance Practice Video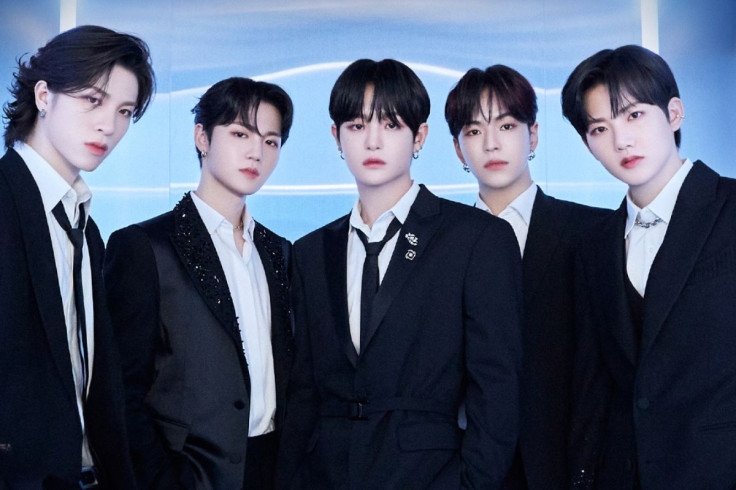 KEY POINTS
Treasure subunit T5 released the dance practice video for its debut single "Move" on YouTube
So Jung Hwan, Junkyu, Yoon Jaehyuk, Doyoung and Jihoon will make their official debut as T5 next month
Their debut comes ahead of Treasure's full-group comeback
Treasure's first subunit T5 has dropped the dance practice video for its debut single "Move," and fans couldn't help but praise the members' dancing skills.
The quintet — composed of So Jung Hwan, Junkyu, Yoon Jaehyuk, Doyoung and Jihoon — unveiled the first glimpse of their upcoming debut song, which is an upbeat hip-hop track, as well as its dynamic choreography via YouTube Wednesday (local time).
In addition to showing off their dancing skills, "Move" also highlighted the members' vocal abilities.
Though T5 has yet to release the official music video for "Move," the dance practice video has already caught the attention of over 1.6 million viewers as of press time.
Treasure fans — known as Teume — took to social media to gush over the group's performance, with some labeling them as the "strongest" boy-group unit of the fourth generation.
"This lineup for T5 really proved themselves to the max. The performance, the vocals, the rap [and] the choreography. Everything about it is A1. A hard slap for those who slept on them," a fan wrote on Twitter in all caps.
Another commented, "Overall, let's appreciate Junkyu's hard work with all the members. The lyrics, the instruments [and] the [choreography are freaking] crazy. This is just the beginning guys, and we need to see another masterpiece from 'prodkyu' in the future. FIGHTING!!"
"AMAZING! Welp, what can we expect? It's TREASURE, it's T5, of course, they are in sync," a third fan said.
"T5 really bless your ears! You better start listening to 'Move' by TREASURE, their song is really addicting!" a fourth user said.
"I really love how the formation [makes] each of the members [goes] in and out smoothly. It is really satisfying to watch! Can't believe Junkyu really come out with this song and the rest of [the] members: Doyoung, Jihoon, Junghwan, and Jaehyuk just slay this song," a fifth fan wrote in the comments section on YouTube.
Another commented, "This is such a great song and dance. T5 is so amazing. Can't wait to see the MV and live performance."
"Move" was co-composed and written by member Junkyu, his first try at making music for the group, according to a press release from T5's entertainment label YG Entertainment. All five members participated in making the "unique and high-quality" choreography, the agency said.
T5 will be making its official debut next month, ahead of Treasure's full-group comeback with a still-untitled second full-length album, which is slated for an August release.
Treasure is now composed of 10 members: Jihoon, Asahi, Yoshi, Choi Hyun Suk, Junkyu, Haruto, Jung Hwan, Jaehyuk, Doyoung, and Jeongwoo. Bang Ye Dam and Mashiho departed from both the group and company in November 2022.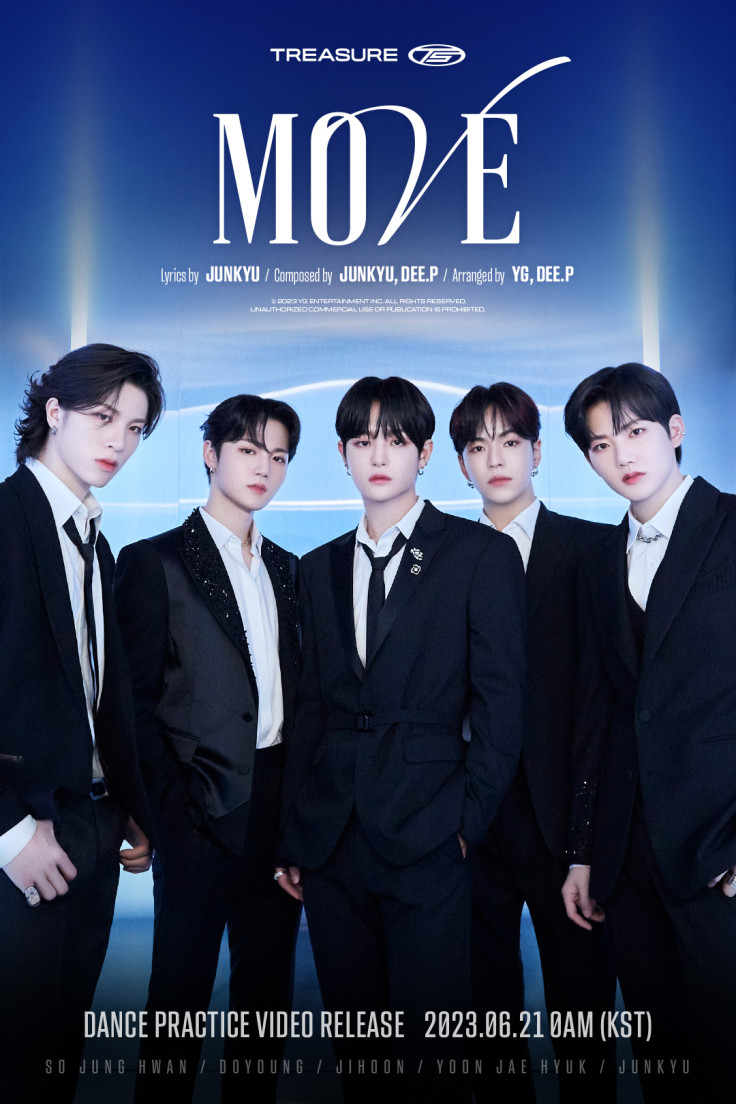 © Copyright IBTimes 2023. All rights reserved.