WATCH: Stray Kids Stun With Jaw-Dropping Synchronization In 'S-Class' Dance Practice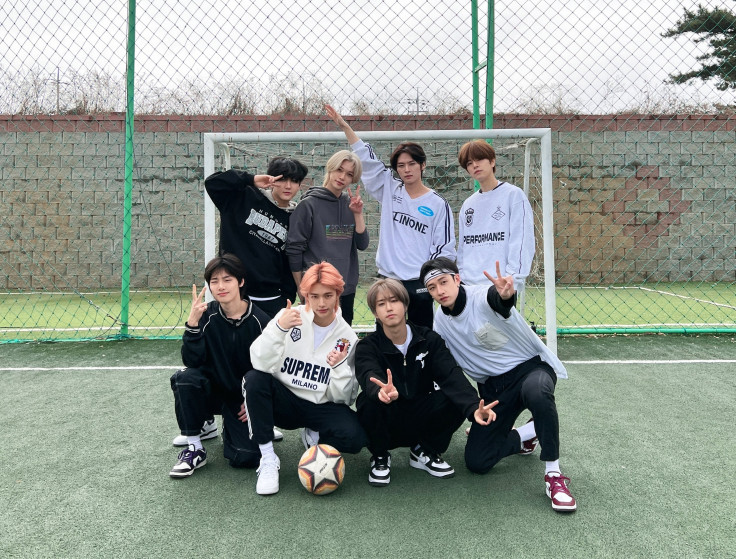 KEY POINTS
Stray Kids dropped the dance practice video for "S-Class"
Fans flocked to the comments section to praise Stray Kids for the "insane" synchronization
The "S-Class" dance practice video garnered over 1 million views in 16 hours
Stray Kids brought their A-game in their latest dance practice for "S-Class," showing the K-pop industry and their fans that they could pull off any choreography flawlessly.
On Monday, the South Korean boy band — composed of Bang Chan, Lee Know, Changbin, Hyunjin, Han, Felix, Seungmin, and I.N. — dropped the full dance practice video for the main track of their third full-length album, "5 Star," on YouTube.
The video came after the group made their highly anticipated comeback Friday. All eight members could be seen executing their outstanding dance skills, adding their individual styles while being in sync.
"S-Class" features a more complex choreography since it blends sharp moves, hard-hitting steps and complicated hand and footwork. Their black-and-white ensemble, however, helped highlight the group's jaw-dropping synchronization, and the practice just proved how much they've grown since debuting in 2018 under JYP Entertainment.
Fans — known as Stay — flooded the comments section with praises. It has since accumulated 1 million views and 237,000 likes as of press time.
"The synchronization is on point! Stray Kids forever proving that they're such a strong performance group," one fan commented.
Another wrote, "The synchronization. It is insane... I really love the part when Minho, Chan, and Jeongin dance together slowly. It is so satisfying. And I really love the [choreography]. The sharp moves and being on time. Just whoah."
"Stray Kids are the 'S-Class' of a class of their own. Setting trends, music, [choreography], graphics and lyrics. First of their kind, number 1!" a third fan wrote.
"Stray kids are true masters when it comes to dance practice! I love it," a fourth user said, while another commented, "They have improved a lot since their debut years I'm so proud."
"I genuinely enjoy watching [Stray Kids] dance practices. Everyone would have their own dancing styles but still manage to blend into one," a sixth fan observed.
Stray Kids recently beat their personal record for first-day album sales, garnering over 2.3 million album copies sold within 24 hours since "5 Star" hit music stores and music streaming platforms. They also surpassed BTS and Seventeen with the greatest number of preorder sales, amounting to 5.3 million before the album was released.
The official music video for "S-Class" already has 34 million views in four days. Other tracks of the album include "Hall of Fame," "Item," "Super Bowl," "Topline (Feat. Tiger JK)," "DLC," "Get Lit," "Collision," "FNF," "Youtiful," "The Sound (Korean ver.)" and "Time Out."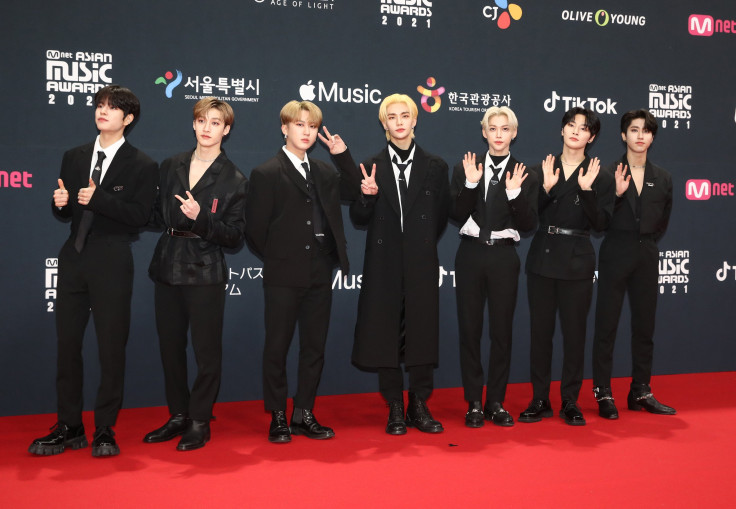 © Copyright IBTimes 2023. All rights reserved.