5 Most Expensive Video Games Ever Sold To Mark National Retro Video Game Day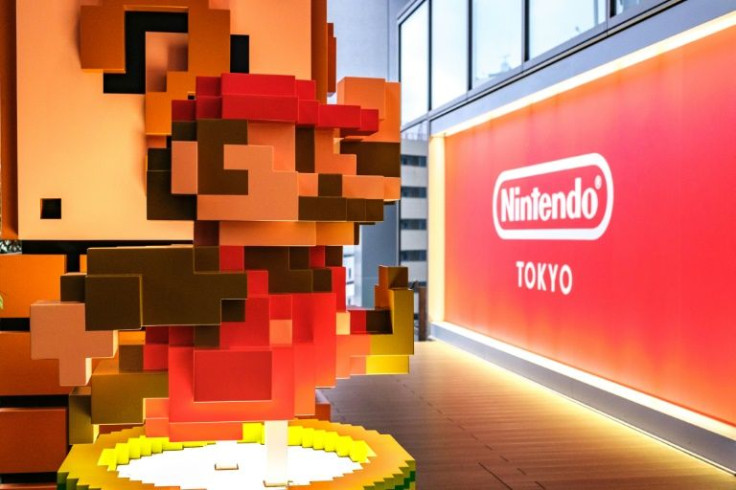 KEY POINTS
Ralph Baer is considered the "Father of Gaming"
National Retro Video Game Day celebrates the sentimentality of retro games
The most expensive retro game sold was "Super Mario Bros."
National Retro Video Game Day is celebrated on March 8 to honor the "Father of Gaming," Ralph Baer, and to commemorate the breakthrough he made with his invention of the "Brown Box" — a prototype of the home video game system — in 1967. It is a day for gamers to reminisce and bring out those retro games played years ago before the arrival of Xbox and PlayStation. It also celebrates the evolution of video games, from the dated titles to their more advanced versions with more intricate storytelling and upgraded graphics.
On National Retro Video Game Day, various activities are held in honor of retro video games. People spend the day playing their favorite classic games with friends and family. There may also be game events such as tournaments where gamers compete against each other to win prizes. All these activities provide an excellent opportunity for gamers to relive the nostalgia experienced when playing classic games and enjoy new versions of the same games.
In essence, National Retro Video Game Day is a reminder of the sentimentality that retro video games evoke. Let us walk down memory lane together on this day and mark the occasion by going over the five most expensive video games ever sold.
"Super Mario Bros. 3" - Wata 9.2 A+ Sealed ["Bros." Left, First Production]
The fifth place goes to "Super Mario Bros. 3" with the unique packaging featuring "Bros." left on the cover art. Only a small number of this edition is available in the market today.
The particular copy sold recently was given a grade of 9.2 A+ by Wata Games, indicating that it is in near-perfect shape and well-preserved over the years. Its rarity and condition make this edition particularly valuable to collectors and therefore commands an incredibly high price tag. The copy sold for $156,000 in November 2020.
"Super Mario Bros." - Wata 9.6 A+ Sealed [Hangtab, 1 Code, Mid-Production]
The game was made in a short production window between late 1986 and the beginning of 1987, making it one of the earliest copies produced with plastic shrink wrap instead of the sticker seal.
Not many copies like this exist, so collectors are hard at work finding them. This "Super Mario Bros." copy remained untouched for 35 years and in excellent condition, making it even more valuable. It is the only known copy with a Wata 9.6 A+ grading. Its sale for $660,000 in April 2021 was no surprise considering its rarity and mint condition.
"The Legend of Zelda"
An original "NES-R" copy of "The Legend of Zelda" sold for $870,000 in July 2021 due to its uncommonness as an early production variant and its status as being sealed. Heritage Auctions said it was a rare version made during a limited production run in late 1987.
The rare copy unsurprisingly outpaced a "Rev-A" version of the game that sold for $50,400 in 2020, according to Engadget. Historically speaking, the Rev-A version replaced the NES version. The extreme rarity of the item's condition caused it to become one of the most expensive video game copies ever sold.
"Super Mario 64"
The second most expensive video game ever sold was "Super Mario 64" for $1.56 million at an auction in July 2021. This 3D Mario platformer defined its generation and is one of the best-selling Nintendo 64 games of all time, with 11.9 million copies sold.
One specific copy, with its near-flawless condition and intact packaging, was given a score of 9.8. It is estimated that less than five copies of the 11 million sold worldwide are in such good condition. The record-breaking sale was made by an anonymous bidder, with the gavel price being $1.3 million plus a 20% buyer's premium for a total of $1.56 million.
"Super Mario Bros."
On top of the most expensive video games list is none other than "Super Mario Bros.," which sold for an astounding $2 million in August 2021. Rally, a company that collects and sells shares of collectibles, had initially bought the never-opened game for $140,000 before refusing a $300,000 offer and putting it up for auction for $2 million, which according to New York Times, was eventually sold to a private collector.
This made it the most expensive video game ever sold for the third time. Although inflation may potentially lead to someone paying more than $2 million for the vintage copy someday, it is hard to predict what direction the market will take.
© Copyright IBTimes 2023. All rights reserved.