5 Reasons Why Nintendo Canceled The NES Classic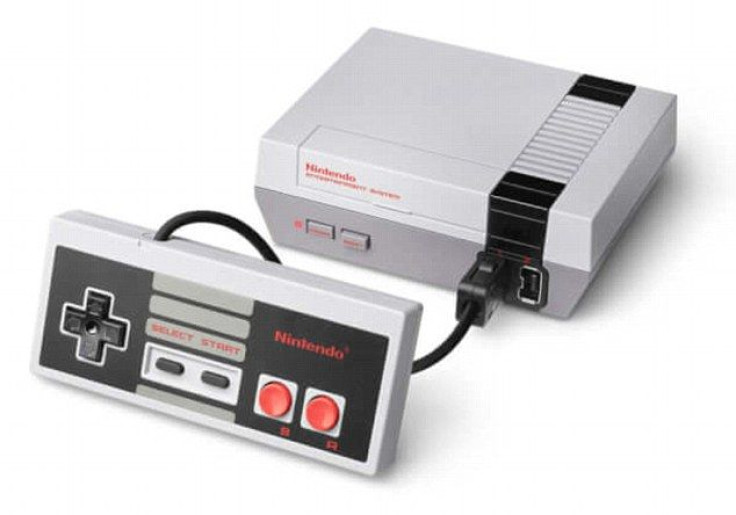 When Nintendo last year released the NES Classic — the $60 reissue of its original Nintendo Entertainment System console — the retro reboot immediately became a must-have holiday item. Stores were regularly out of stock, and consoles that got purchased often made it to the third-party seller market at substantial markups.
But with Nintendo's surprise cancellation Thursday of the NES Classic in North America, the budget console will no longer be an option for retro-minded gamers. Given the console's stellar popularity, the move seems ill-advised at first: In February, Nintendo confirmed it had sold 1.5 million units.
Read: Nintendo To Pay Up To $20K For Switch Vulnerability Reports
While it's likely no comfort to Nintendo fans who now have to brave price-hiked eBay listings to grab an NES Classic, the move makes sense to Nintendo for several reasons:
The NES Classic would never be a permanent product
Nintendo hasn't made this point a secret: In a statement via IGN, the company said the console "wasn't intended to be an ongoing, long-term product." And against Nintendo's long-stated production philosophy, the NES Classic was a notable outlier. The company only recently started to look into games that aren't on its traditional major home/handheld console framework — as with its role in mobile games like "Super Mario Run" and "Fire Emblem Heroes" — and traditionally has been resistant to take its properties outside this setup.
Plus, the one-off nature of the NES Classic was baked into its design. The console came with a set lineup of games — though not permanently set as hackers found out — that couldn't be updated easily and also had hardware quirks like inexplicably short controller cables. Thanks in part to its low cost, the Classic worked as a way to reintroduce Nintendo's old library of games to new gamers, but as a viable console for retro games? Less so.
Nintendo wants to focus on the Switch
With the launch of the Nintendo Switch in March, Nintendo also has a more pressing concern on its plate. As the successor to the Wii U, which sputtered toward the end of its life and failed to make a major dent in the gaming market, Nintendo has ample resources invested in making sure the Switch succeeds. Even if you figure the NES Classic was a product for Nintendo that required minimal oversight or investment, Nintendo would rather direct those resources toward its flagship console launch rather than what amounts to a spinoff property.
Nintendo's NES Classic Edition launched on Nov. 11 and instantly sold out online.

Nintendo
It's better for Nintendo to end the NES Classic early than too late
The pent-up demand for NES Classics makes the console seem like it'd be a license for Nintendo to print money, but the company has generally played a role in the supply and demand for Nintendo products. Whether intentionally or inadvertently, the truncated supply of Nintendo products always ensures demand remains high. The NES Classic was plagued by regular supply issues throughout its lifespan, and a month after launch, simply going into the store and buying a Nintendo Switch remains an extended process.
Read: Nintendo Direct Stream Makes 2017 Switch Games Look Bad
While the inadequate supply also makes Nintendo products a regular target for scalpers and resellers, it fuels the perception that Nintendo products like the Switch are — and remain — red-hot among buyers and Nintendo fans. There's likely a limit to how long Nintendo's market can bear this regular push and pull, but Nintendo doesn't seem to have hit it yet.
Nintendo wants you to buy classic games
If you've wanted to play classic Nintendo games from the company's back catalog, you've typically had to go through the Virtual Console, Nintendo's downloadable storefront for classic games. Nintendo wants the Virtual Console to remain a central part of its future consoles although at the moment, it's not yet on its current one. The Virtual Console didn't come with the Switch at launch though Nintendo said it will release more information about the Switch Virtual Console "in the future."
Nintendo could be releasing an SNES Classic? An NES Classic Edition 2?
While Nintendo hasn't indicated any future plans for the NES Classic or a possible successor, the company's statements on the console's cancellation were still couched in notably qualified terms. Nintendo's official statement on the NES Classic cancellation specified it would be ending North American shipments "for this year." As Famitsu (translated via Kotaku ) also pointed out, the cancellation announcement for the Mini Famicom — Japan's version of the NES Classic — only said production would be halted temporarily.
An NES Classic Edition 2 or SNES Classic would be the logical next step after the success of the NES Classic. The NES still has a deep roster of well-liked games while the SNES has classics like "The Legend of Zelda: A Link To the Past" and "Donkey Kong Country" that would be equally popular among the NES Classic's enthusiasts. But as Nintendo fans know all too well, trying to figure out Nintendo's next step for anything can be a difficult process.
© Copyright IBTimes 2023. All rights reserved.