'50 Shades of Grey' Movie Casting Update: Rita Ora To Play Christian Grey's Younger Sister Mia In 'Fifty Shades' Film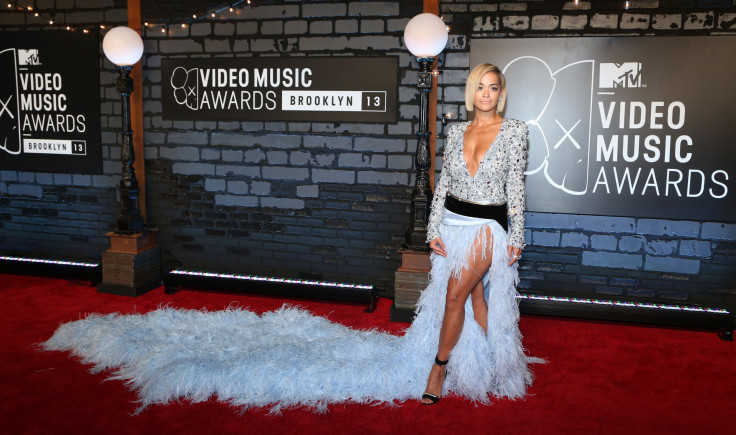 Rita Ora is the latest cast member announced for the "50 Shades Of Grey" movie, which is currently shooting in Vancouver, Canada. The 23-year-old singer is set to play Mia, the adopted younger sister of Christian Grey.
"Fifty Shades of Grey" is currently scheduled for a Feb. 13, 2015, release. It is based on the erotic novel of the same title by E.L. James. The film is set to star Dakota Johnson as Anastasia Steele, and Jamie Dornan as Christian Grey. Anastasia is a college student who falls for Grey, a handsome and successful businessman who introduces her to S&M.
The former Christian Grey, television star Charlie Hunnam, spoke about his replacement in November, saying, "I'm sure he'll do a great job." Hunnam dropped out of the film due to his "immersive filming schedule" for the FX series "Sons of Anarchy" -- and after protests of his casting by fans.
Ora has acted before, in the British film "Spivs," as well as "Fast & Furious 6," where she had a cameo appearance.
Meanwhile, the British singer has moved on from reality TV kid brother Rob Kardashian to music producer Calvin Harris. The two were first seen together in May after the Ivor Novello Awards in London, where Harris was named Songwriter of the Year. Ora looked gorgeous, in red lipstick and a floor-length, red strapless Vivienne Westwood gown.
She previously dated Kardashian, but the pair split following cheating allegations. Ora has said that she never thought of Kardashian as her boyfriend. "I never actually thought it was a relationship, in all honesty. I never mentally defined it as boyfriend/girlfriend. When I split up with him I said 'it's because I'm never there, I don't know how to do it.' That's all I said … then the rest happened." Us Weekly reported that Kardashian was so distraught after the breakup that he gained 40 pounds.
© Copyright IBTimes 2023. All rights reserved.