6 Artists Who Could Perform At Donald Trump's Inauguration Ball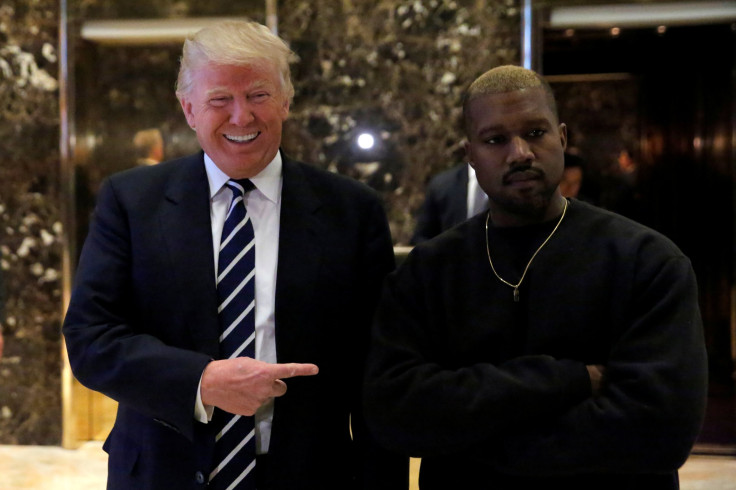 Come Jan. 20, 2017, President-elect Donald Trump's inauguration ball could look a lot different than President Barack Obama's.
According to a report from The Wrap, Trump's inaugural committee is scrambling to find A-list stars to perform at the event. While Trump does have supporters in the music world, an insider says his team is hoping to get Bruno Mars or Justin Timberlake. "They're calling managers, agents, everyone in town to see who they can get, and it's been problematic," an insider said.
While Obama had stars such as Beyoncé and Aretha Franklin perform at his inauguration, Trump's event may lack star power. In November, Anthony Scaramucci, a member of Trump's transition team, said Elton John would perform, but a publicist for the legendary singer denied the report.
It was also reported that Vince Neil, former lead singer of Mötley Crüe, would also perform but Neil revealed his invitation was rescinded. "I guess there's more politics in bands playing than I really thought there was. I don't know who's playing Trump's party, but god bless them," Neil told TMZ.
But Trump still has some possible performers in his corner. Check out these six artists would could perform at the inauguration ball.
1. Garth Brooks
It has been reported the inaugural committee has their eyes on country star Garth Brooks. When asked about performing, Brooks said he had not been contacted about it but did say, "It's always about serving. It's what you do."
2. Andrea Bocelli
Trump is supposedly taking this booking into his own hands and will reportedly meet with the Italian tenor on Friday. A source for Page Six said, "Trump has a long-standing relationship with Bocelli, and wants to ask him in person to perform." The President-elect has had Bocelli perform for him before, in 2010 during an event at his Mar-a-Lago club in Florida.
3. Kid Rock
While Trump's committee hasn't commented on Kid Rock performing, the musician is one of Trump's biggest celebrity performers and did perform at an after-party for the RNC. The rocker is also currently selling pro-Trump merchandise which includes a shirt that reads, "Gods, Guns & Trump."
4. Ted Nugent
Like Kid Rock, Ted Nugent has also been one of Trump's biggest supporters and could be a standby if Trump's committee is unable to get any other stars to perform.
5. Lee Greenwood
Known for his song "Proud To Be An American," Lee Greenwood has reportedly been in contact with Trump's team to perform in January. Representatives for Greenwood have yet to comment.
6. Kanye West
There are no reports about Trump's committee being in talks with Kanye to perform but after the rapper met with the President-elect for a sit-down on Tuesday, anything could happen. While Kanye said the two met to discuss "multicultural issues," the rapper has voiced his support for Trump in the past.
© Copyright IBTimes 2023. All rights reserved.