6 Democrats Who Could Run For President In 2024 And Beat Biden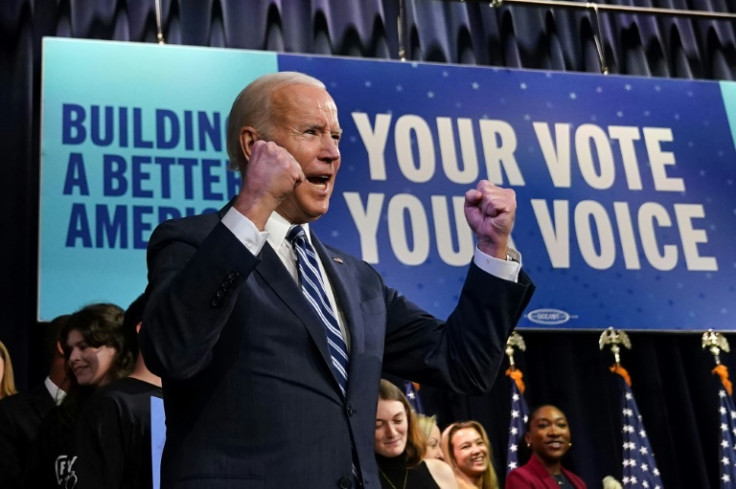 KEY POINTS
Harris's name comes up first as one of the Democrats in the running for a 2024 presidential nomination
Pete Buttigieg has become the most requested surrogate on the midterms campaign trail
Gretchen Whitmer is viewed as a 'rising star' in the Democratic party
Several Democratic candidates could perform strongly and beat President Joe Biden if they make a bid for president in 2024, according to a report.
Biden, who will turn 80 next year, has yet to make an official announcement on whether he will seek re-election in 2024. However, he indicated that he intends to run again during an interview with "60 Minutes" last month.
"Look, my intention, as I said to begin with, is that I would run again," Biden said at the time, adding, "But it's just an intention. But is it a firm decision that I run again? That remains to be seen."
Having said that, Biden's approval ratings have been consistently low for much of 2022. Several lawmakers are now expected to be the most likely candidates to defeat Biden for the Democratic presidential candidate.
Vice President Kamala D. Harris
Kamala Harris's name usually comes up first as one of the Democrats in the running if Biden does not launch a presidential bid in 2024. She garnered low approval ratings at the start. However, 65% of Black voters said they approved of her job performance as vice president, according to a Fox News poll conducted between July 10 to 13.
Pete Buttigieg
Pete Buttigieg, the transportation secretary, previously served as the mayor of South Bend, Indiana, before launching a failed presidential bid in 2020. According to CNN, he has become the most requested surrogate on the campaign trail.
A poll conducted by The University of New Hampshire also showed Buttigieg virtually tied with Biden as a possible presidential candidate. However, no candidate in the poll garnered 20% of the votes.
Gretchen Whitmer
Gretchen Whitmer had one of the best runs in the recent midterm election. She successfully secured 54.5% of votes in the election compared to Republican Trump-backed candidate Tudor Dixon who earned 43.9% of votes.
Whitmer was also one of the finalists to be Biden's running mate in the 2020 campaign and is viewed as a "rising star" in the Democratic party, The Hill reported, citing a Democratic consultant.
Gavin Newsom
California Governor Gavin Newsom rose to popularity among Democrats after he took on Florida's Ron DeSantis and Republicans to the task. In September, for example, Newsom paid for billboards to be set up in conservative states to say that abortion is still legal in California despite the Supreme Court's reversal of the Roe v. Wade decision.
That being said, Newsom has said that he will not be running for president in 2024, partly due to his close recall election in 2021 when over 60% of voters opted not to recall him.
"Not happening, no, no, not at all," Newsom said, as quoted by the Texas Tribune. "I've said it in French, Italian. I don't know German. I mean, I cannot say it enough. But thank you. It's humbling. It is sweet. It's a nice thing to be asked. I mean it, and I never trust politicians, so I get why you keep asking."
Amy Klobuchar
Amy Klobuchar could be up for re-election in the Senate in 2024. In October, she also confirmed plans to run in the race. If she wins, it would be Klobuchar's fourth term representing Minnesota in the Senate, as per Star Tribune.
Klobuchar has yet to indicate whether she plans to make a bid for president in 2024. However, The Washington Post has said that Klobuchar could be "very strong back home" if she considers running for both positions.
Bernie Sanders
Bernie Sanders has yet to make an official announcement on whether he will launch a presidential bid in 2024. However, during an interview with CBS News, Sanders suggested that his age should not be a factor to be weighed heavily in considering a bid.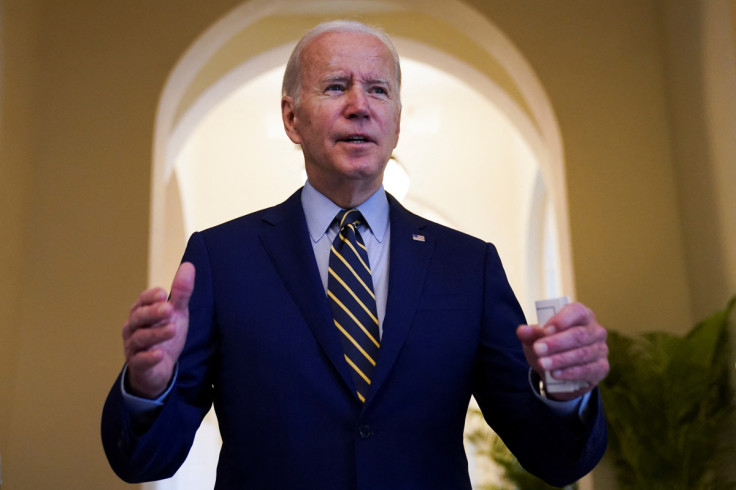 © Copyright IBTimes 2023. All rights reserved.