6 New Korean Dramas To Air This Month
Korean dramas have a separate fan base altogether. People who are fond of K-dramas have six new shows to watch this month.
A drama lineup for various shows slated to premiere this month was released, by Soompi, on Wednesday.
The new shows may be viewed through streaming applications Viki, Viu and Netflix in the coming days.
The Road: Tragedy of One
"The Road: Tragedy of One" which premiered on Aug. 4 stars Ji Jin Hee, Yoon Se Ah, Kim Hye Eun, and Chun Ho Jin in key roles.
"The Road: Tragedy of One" is a mystery drama revolving around a tragic incident that opened ugly secrets and more tragedies. Ji Jin-Hee stars as a news anchor, Baek Soo Hyun, while Yoon Se Ah plays his wife and chaebol heiress, Seo Eun So. Kim Hye Eun plays a discontented news anchor who wants more than the seemingly perfect life that she already has.
The Second Husband
The only heavy drama of the six shows stars Uhm Hyun Kyung, who plays Bong Sun Hwa, a woman who is wrongly framed for murder for the death of her baby after she discovers her first husband's (played by Han Ki Woong) affair. In the drama, Bong Sun Hwa seeks revenge after losing her family due to her husband's infidelity. Bong Sun Hwa later meets her first husband's stepbrother, who then becomes her second husband.
"The Second Husband" will air on Aug. 9.
Police University
The second-generation girl group, f(x) member Krystal Jung adds another drama to her long list of acting projects as she stars in "Police University," set to air on Aug. 9.
"Police University" will tell the story of an investigation collaboration between a professor and his elite police university teams. Jinyoung plays a genius hacker, Kang Sun Ho, who enters the police university, while Jung plays the role of Oh Kang Hee, a new student with a frank personality. Cha Tae Hyun will star as the police university professor and passionate detective, Yoo Dong Man.
Check Out the Event
"Check Out the Event" is set to air on Aug. 14. This is a much-anticipated drama by Girl's Day's Bang Min Ah, aka Minah. Her fans have been flooding Twitter with photos of her and her co-stars after the drama was announced last month.
"Check Out the Event" is about two former lovers who pretend to be in a relationship to avail the prize they won in a lottery as a couple shortly before breaking up. The two ex-lovers travel to Jeju island in the guise of being in love.
An Woo Yeon stars as a Jeju Island tour guide who develops feelings for Minah's character in the drama.
Hometown Cha-Cha-Cha
The drama is a remake of the movie "Mr. Hong" and will air on Aug. 28.
"Hometown Cha-Cha-Cha" is a romance drama set in the seaside village of Gongjin. "My Girlfriend is a Gumiho" star Shin Min Ah returns to the small screen as Yoon Hye Jin, a dentist who moves from Seoul to Gongjin to start a new practice. Kim Seon Ho plays Hoo Doo Shik, a master of odd jobs who becomes Yoon Hye Jin's love interest in the drama.
Lovers of the Red Sky
The period drama is this month's only show starring Kim Yoo Jung and Ahn Hyo Seop.
The drama is based on a novel by Jung Eun Gwol. Kim Yoo Jung plays the role of the Joseon dynasty's only female painter who was born blind but miraculously regains vision later in the story. Ahn Hyo Seop plays blind astrologer Ha Ram.
"Lovers of the Red Sky" will air on Aug. 30.
If you have missed our list of movies and shows released in August on Netflix, check it out here.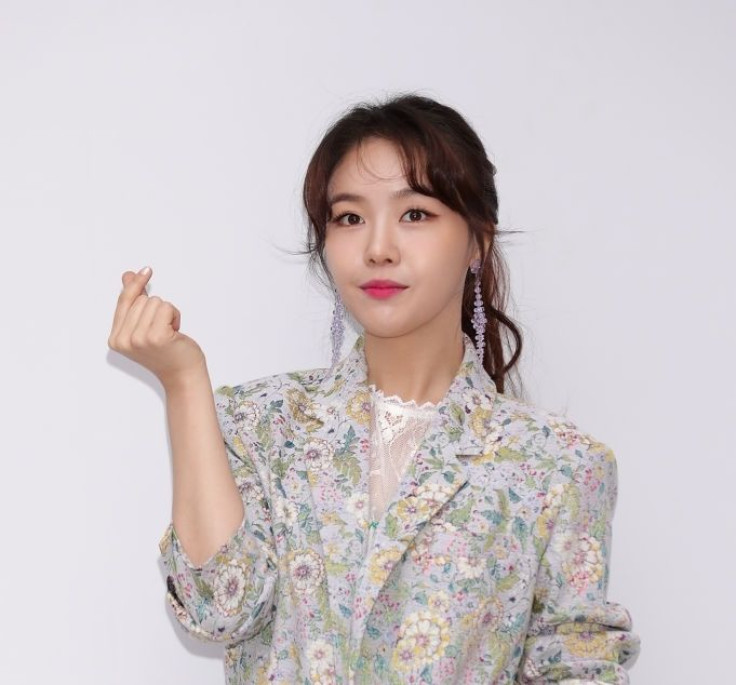 © Copyright IBTimes 2022. All rights reserved.
FOLLOW MORE IBT NEWS ON THE BELOW CHANNELS