7-In-10 Republicans Want Trump To Run For President In 2024: Poll
KEY POINTS
Only 31% of Republicans think Trump should not run again for the presidency in 2024
More than 80% of Republican voters said they prefer candidates that shared Trump's views on a number of issues
Over 60% of Republicans said they support Trump's ideas of pardoning people who attacked the Capitol
Nearly seven in 10 Republican voters still believe Donald Trump should run again for the presidency in 2024, according to a new poll.
Sixty-nine percent (69%) of Republicans named Trump as the best GOP presidential candidate for the 2024 elections, with about half of them saying he deserves a second chance as the country's leader. In comparison, only 31% said they do not think Trump should run for reelection, a CBS News/YouGov survey found.
Including voters from other parties, only 35% said Trump should make another bid for the presidency in 2024, while 65% said he should not run in the election again.
The poll's results showed Trump still has a strong influence on the Republican Party. That influence also extends to the kind of GOP candidate voters want for future elections, with 84% of Republican voters saying they prefer candidates with a similar stance as the former president in issues concerning policies and proposals.
In other areas, 78% said they want a candidate similar to Trump in their views on COVID-19 vaccines, 70% on the 2020 election and 54% on how they handle themselves personally.
Republican voters who participated in the survey were also asked how they feel about Trump's promise to pardon the people who were charged with attacking the U.S. Capitol on Jan. 6, 2021. Six in 10 said they would support the pardons while only 31% said they opposed Trump's idea.
Overall, only 33% of Americans said they support the pardons, putting them at odds with 67% of the country who oppose the pardons.
The CBS News/YouGov poll was conducted between Feb. 8 and 11 and surveyed 2,578 adult Americans.
While Trump retains his hold on Republican voters, his allies—led by Senate Minority leader Mitch McConnell—are working behind the scenes to counter Trump. The efforts include engaging in high-stakes recruitment campaigns and phone calls as part of an effort to reduce Trump's influence in the party, according to a New York Times report.
Additionally, McConnell has also allegedly spoken about the damage the former president did to the Republican party in conversations he had with senators and potential senators.
It is presently unclear whether Trump will run for the presidency in 2024. While he has repeatedly teased the possibility, Trump has yet to make any formal announcement.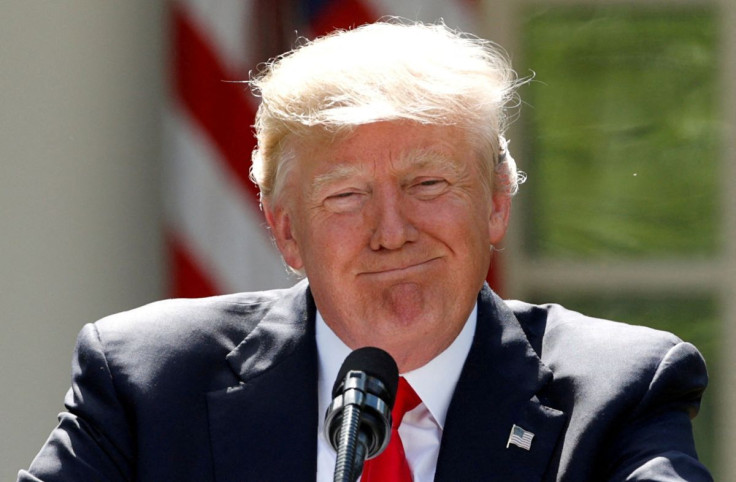 © Copyright IBTimes 2023. All rights reserved.