7 Facts Every K-Pop Fan Should Know About ZEROBASEONE Members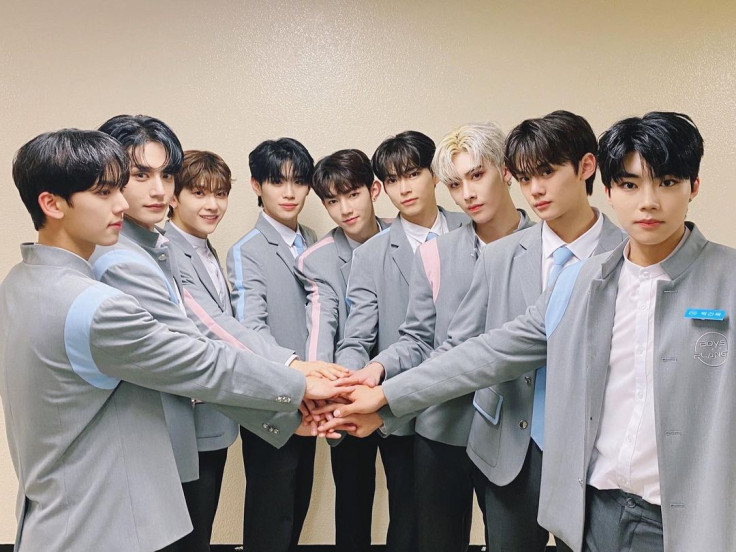 KEY POINTS
ZEROBASEONE is slated to debut on July 10
The group is composed of nine members
ZEROBASEONE was formed through Mnet's "Boys Planet"
K-pop boy group ZEROBASEONE will make their highly anticipated debut in July, nearly three months since they were formed on the hit reality TV show "Boys Planet."
Composed of members Sung Han Bin, Kim Ji Woong, Zhang Hao, Seok Matthew, Kim Tae Rae, Ricky, Kim Gyu Vin, Park Gun Wook, and Han Yu Jin, the project group will be releasing their first mini album, titled "Youth In The Shade," according to Soompi.
Though further details about the album have yet to be revealed, ZEROBASEONE garnered massive attention from K-pop enthusiasts even before the members became officially part of the group as they were able to individually showcase their talents on "Boys Planet," which ran from Feb. 2 to April 20.
Before the nine-member group makes its official debut, check out the 7 must-know facts about the ZEROBASEONE members.
1. They come from diverse backgrounds
"Boys Planet" sought 98 boys from all over the world to compete on the show to make the next 5th-generation global boy group. Hence, some participants hailed from the U.S., China, Japan and Canada, among others.
Members Han Bin, Ji Woong, Tae Rae, Gyu Vin, Gun Wook, and Yun Jin were all part of the K-group — trainees from different entertainment agencies based in South Korea.
Zhang Hao, Ricky, and Matthew were part of the G-group. The first two members came from China, while Matthew flew from Canada.
2. They made history as the first K-pop group to have a foreign center for an MNET survival show
More often than not, trainees on survival shows who rank No. 1 hail from South Korea. But member Zhang Hao proved his massive popularity, debuting as the center for ZEROBASEONE and the only Chinese trainee to do so in Mnet history.
3. Hang Bin and Matthew already knew each other before "Boys Planet"
Han Bin and Matthew trained together before joining "Boy Planet" and have since formed a strong bond. Their friendship was showcased on the show, sparking hope from viewers that they could finally debut together in one group.
Luckily, fans of the pair made it possible since Han Bin and Matthew finished the show with high ranks, placing No. 2 and No. 3, respectively.
4. Ji Woong is making his second debut as a K-pop idol
Ji Woong — the oldest member of ZEROBASEONE at age 24 — used to be part of the boy group INX, which debuted under NA Entertainment in 2016 before they disbanded a year later.
Following the disbandment, the singer ventured into acting, starring in several K-dramas such as "The Sweet Blood," "Don't Lie Rahee," "Kissable Lips," and "Roommates of Poongduck." He recently made a cameo in the popular JTBC drama series "The Good Bad Mother."
5. Most members have tattoos
The older members of the group — ages 19 to 24 — got themselves inked before joining "Boy Planet," which was mostly covered throughout the show.
Eagled-eyed fans, however, were keen to spot some of the members' tattoos during fan meets or in pre-debut social media posts.
Ricky has the phrase "Role Model" tattooed on the side of his neck. In the finale episode of the survival show, he explained that it meant that he aspired to be a role model for others.
Ji Woong also has a phrase tattoo on his leg, which reportedly reads, "Will Lead To Greatness." Meanwhile, Matthew has two tattoos, one on his shoulder that has not been revealed and another on his inner arm that says, "H.M.C."
Han Bin also has multiple tattoos. He has a sun-sat-moon-designed ink on his collarbones and a tattoo on his inner arm that reads, "Don't regret what you do."
6. Ji Woong and Zhang Hao are still awkward with each other
Ji Woong and Zhang Hao had very few interactions on the show. In a special commentary episode, the former revealed that the first time he talked to Ji Woong was during the third round of the show, called "The Artist Battle," which was the last challenge before the trainees went into the finale.
During the episode, Ji Woong claimed it was the sixth or seventh conversation they had. But he added that he approached Zhang Hao, telling him that they would get closer from then on.
7. All nine members are potential all-rounders
Having been formed through a survival show, the members proved that they are more than just pretty faces, showing that they're well-versed in dancing, singing and performing in general.
The ZEROBASEONE members successfully made it to the lineup after going through three rounds on "Boys Planet," where they had to cover some of the greatest hits in the K-pop industry, such as Seventeen's "Very Nice," Blackpink's "Kill This Love," EXO's "Love Me Right," and many more.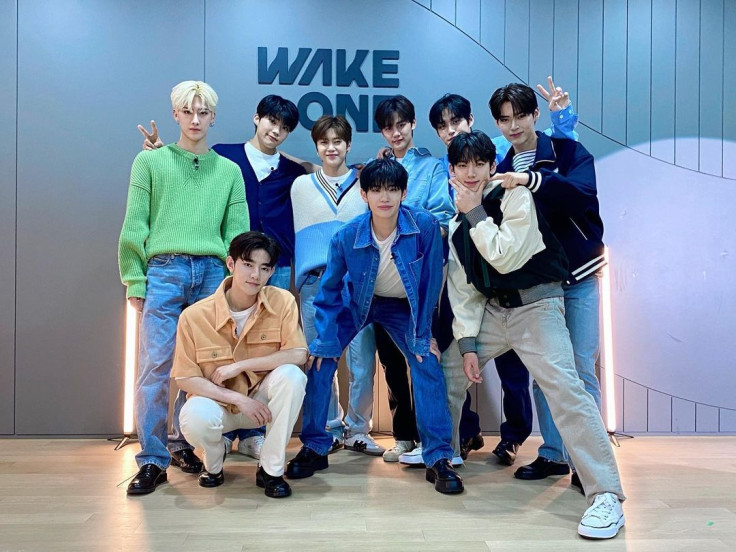 © Copyright IBTimes 2023. All rights reserved.