7-Foot Snake Hiding Inside Toilet Bites 54-Year-Old Woman, Reptile Captured
A woman was hospitalized after a seven-foot-long snake bit her while she was using the toilet at her home in Thailand on Sunday.
The woman, identified as 54-year-old Boonsong Plaikaew, was using the toilet when she felt a searing pain and noticed blood gushing down her legs. The woman panicked and turned to find a snake hiding inside the toilet.
The reptile then bit the woman again on the finger. She managed to pull the snake off her fingers and threw it on floor before rushing outside the bathroom screaming for help, Apple Daily reported.
The woman's husband immediately locked the bathroom door and alerted the snake rescuers. They arrived at the home and found the reptile slithering on the floor. The reptile was identified as a python and was released into the wild.
In the meantime, paramedics arrived at the home and gave the woman first aid. She was then rushed to a local hospital for treatment. She was given antibiotics to prevent infection and then discharged from the hospital.
The woman said she moved into the home 10 years ago and this was the first time she had an encounter with a snake.
She added she was scared to enter the bathroom and checked every time before using the toilet.
Earlier this month, International Business Times had spoken to a snake catcher regarding why these reptiles show up in some unusual and unexpected places .
"Smaller species often get brought inside the home by a cat, larger species end up inside by accident through cat/dog doors and/or flyscreen holes due to temperature. It may be too hot outside so they need to cool off inside on tiles. They also sneak in through doors and windows that are left open for longer than needed," Joshua Castle, a snake catcher from Brisbane, Australia, told IBT.
"Some species of snakes can slither up the pipework to your toilet /sink/shower, this often happens by accident too, they either were looking for water or they got into a disagreement with a cat and bolted into the sewage," he added.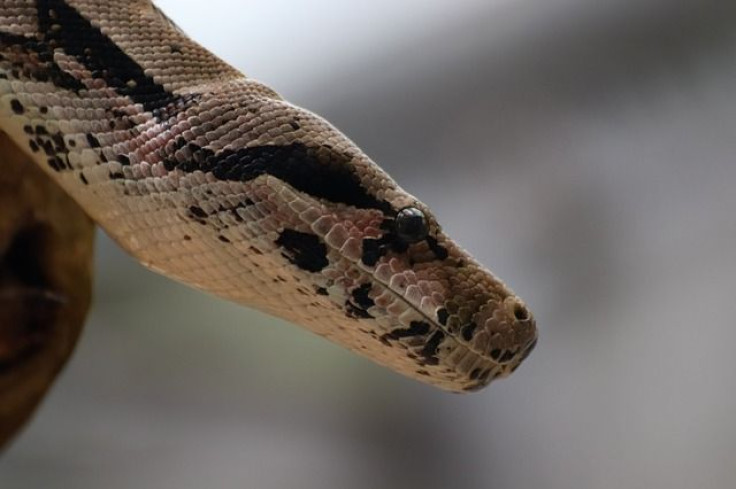 © Copyright IBTimes 2023. All rights reserved.