7 Questions About TSA's PreCheck Program Answered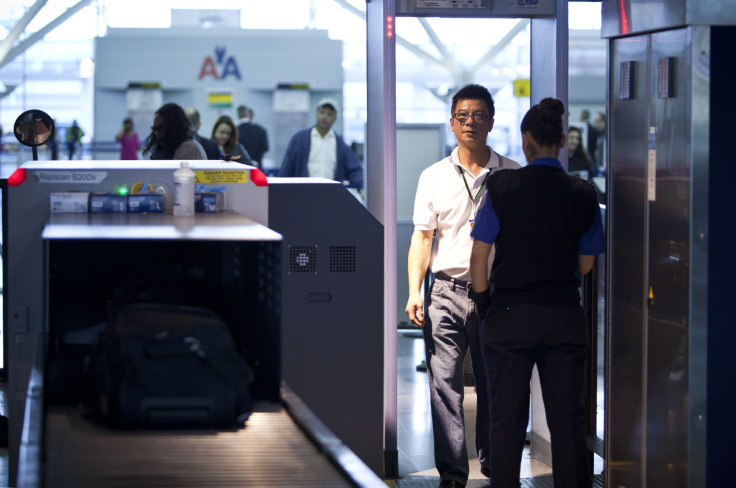 What Is TSA's PreCheck Program?
The PreCheck program is essentially the Transportation Security Administration's answer to passengers' complaints about the irksome screening process at U.S. airports. At its heart, it's an expedited screening program that allows pre-approved travelers who volunteer personal information in advance to leave on their shoes, belts and light outerwear and keep their laptops in their bags, among other perks lost after the 9/11 attacks in 2001. TSA says the program is part of its "intelligence-driven, risk-based approach to security," which "enhances aviation security by placing more focus on pre-screening individuals who volunteer to participate to expedite the travel experience."
How Many Airports Are Involved?
TSA announced Wednesday that it would expand the PreCheck program from the existing 40 airports to 60 more, bringing the grand total to 100 by the year's end. The agency will also expand the number of PreCheck lanes available at the existing airports in the coming weeks. "As TSA continues to move away from a one-size-fits-all approach to transportation security, we are looking for more opportunities to provide the most effective security in the most efficient way possible," TSA Administrator John S. Pistole explained. "Expanding TSA PreCheck to more locations enables many more passengers across the country to experience expedited screening."
How Many People Have Signed On?
The TSA PreCheck program has grown to include more than 15 million participants since it launched in October 2011. Yet, with 1.8 million people flying each day, the agency is keen to expand the PreCheck program to cover a larger segment of the traveling public.
Who Is Eligible Now?
Passengers eligible for the free PreCheck program include U.S. citizens of frequent traveler programs who were invited by participating airlines like Alaska Airlines, American Airlines, Delta Air Lines, Hawaiian Airlines, United Airlines, US Airways and Virgin America. JetBlue and Southwest are expected to participate in the program when operationally ready. U.S. citizens who are members of a U.S. Customs and Border Protection (CBP) Trusted Traveler program and Canadian citizens who are members of CBP's Nexus program also qualify to participate. Additionally, any children 12 years or younger are allowed through TSA PreCheck lanes with eligible adult passengers.
Who Will Be Eligible In The Future?
TSA will launch a fee-based application process this fall to allow all U.S. citizens the opportunity to apply for expedited screening, even if they do not have a passport. When available, applicants will need to fill out an online application (which will cost roughly $85) and verify their identity by providing fingerprints at a TSA PreCheck enrollment center. The first two centers will open in the coming months at Washington Dulles International Airport and Indianapolis International Airport, with plans to expand nationwide thereafter. There is a five-year term of eligibility, and the vetting process is expected to take between two and three weeks.
Does This Mean You Won't Get Searched?
TSA will still incorporate "random and unpredictable security measures" throughout the airport, meaning that no individual is guaranteed expedited screening in order to retain an element of surprise that the agency says is necessary to prevent terrorists from gaming the system. Moreover, anyone caught violating the rules of the PreCheck program by providing false documents, bringing weapons, making threats or by any other means will be kicked out and placed on a watch list.
Does PreCheck Work For International Flights?
The PreCheck program is not just for domestic flights within the United States, but also international flights on participating airlines that depart from U.S. airports. TSA similarly allows participants to qualify for expedited screenings when connecting to a domestic flight after arriving back into the United States on an international flight.
© Copyright IBTimes 2022. All rights reserved.
FOLLOW MORE IBT NEWS ON THE BELOW CHANNELS