7-Year-Old Colorado Boy Accidentally Shoots Younger Sister With Unsecured Gun, Girl Dead
A seven-year-old boy accidentally shot his younger sister with an unsecured gun, killing the girl. The incident took place at a home in Westminster, Colorado, on Tuesday (April 21).
According to a press release from the Westminster Police Department, a 911 call was received Tuesday morning stating that a three-year-old girl was shot inside her home. Police and fire departments responded to the home on Moore Circle near 107th Avenue and found the girl with a gunshot wound. The unidentified girl was rushed to a trauma center by Westminster Fire Department personnel. The girl, unfortunately, succumbed to her injuries.
Police said preliminary investigation revealed that the "two siblings were playing when the older sibling found an unsecured and loaded shotgun" and accidentally shot the girl with it. Their mother, identified as 24-year-old Michaela Dawn Harman, and another younger sibling were at the home when the incident took place.
Following the incident, Harman was taken into custody and charged with criminal negligence.
"She was booked at the Westminster Police Department and will be transported to the Jefferson County Jail. The children are temporarily in the care of Jefferson County Human Services," the press release said.
"Tragic examples like this remind us of the importance to separate guns and ammunition kept in the home and to secure firearms in a locked safe or utilize other child proof safety devices. Parents have a responsibility to keep children from being able to access firearms, even inside the home," police said. Investigation into the case was ongoing.
The incident comes less than a month after a four-year-old boy was accidentally shot by an infant at a motel in Fort Worth, Texas. Police responded to Dalworth Inn after receiving a shooting report and found two children with gunshot wounds. Police said the infant got hold of the gun which accidentally went off, striking him and the four-year-old boy. The infant and the other boy, who was shot in the lower part of his body, were rushed to a nearby hospital and were listed stable. The relationship between the boys was not known.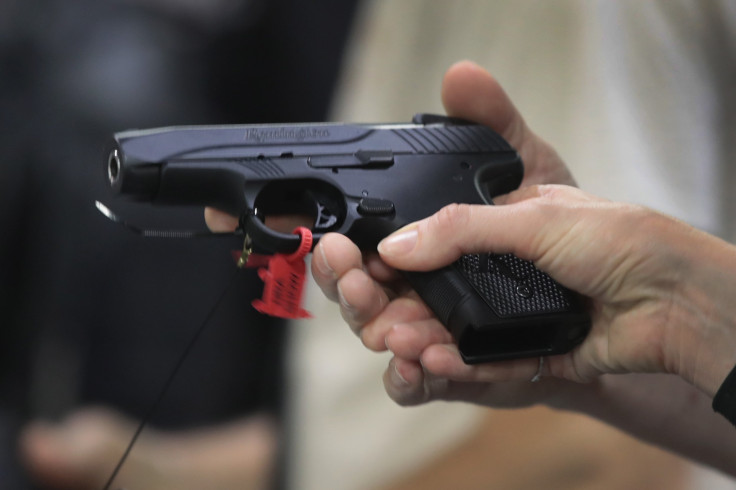 © Copyright IBTimes 2023. All rights reserved.