The 8 Best Tech Stories In 2012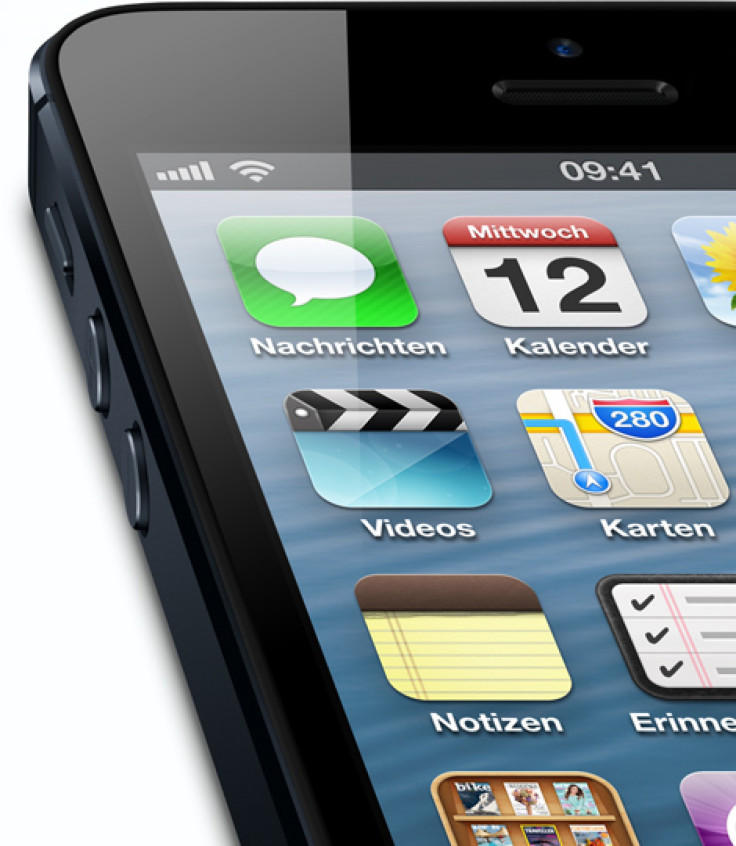 The last 365 days have given us plenty to talk about, especially in the tech community, where new gadgets, services, companies and causes dominated the headlines throughout the year.
Apple, currently the most dominant tech company in the world, made a splash on the stock market thanks to new hit products and services, and as a result, many rival companies were forced to take risks just to stay competitive.
It was a year of court battles, price wars and even uprisings against censorship. Battles were fought on retail shelves, on TV commercials, and in social media and courtrooms -- and living rooms -- around the world. There were victories, defeats, wild successes and head-scratching blunders.
And however these stories made us feel, whether they made us want to laugh, cry or shout, all of these stories had an enormous impact in 2012.
Without further ado, here are the eight best tech stories of the year.
1. iPhone 5
It was the most frequently searched smartphone, gadget and news item in 2012; in all fairness, however, the iPhone 5 was even big news in 2011, back when fans thought the iPhone 4S was in fact everything the iPhone 5 turned out to be.
Rumors about Apple's sixth-generation smartphone swirled for more than 12 months, as many reports about the iPhone 4S in 2011 certainly applied to the iPhone 5 in 2012. Reports of the all-new taller and thinner 4-inch build turned out to be true, even if the phone didn't feature NFC like many had hoped for.
Still, Apple managed to deliver the sleekest, fastest and most powerful phone when the iPhone 5 debuted in September. Since then, sales of the phone have helped Apple retake some of the U.S. smartphone market share from Android, but more important, it set a new standard for product hype in the new millennium.
2. iPad Mini
Hardware releases from Apple are always a big deal, especially when rumors mention a brand-new product expected to shake up the landscape of consumer tablets -- a genre Apple essentially reinvented in 2010.
Similar to the iPhone 5, rumors of a smaller 7.9-inch iPad had been swirling since January, when a report said Apple would release at least two tablets in 2012, including a new iPad with Retina display, and an all-new iPad Mini. This report turned out to be true, when after months of anticipation (and leaks), Apple debuted its first-generation iPad Mini in October.
Sure, the iPad Mini wasn't everything we were hoping for, but Apple's entrance into the 7-inch tablet market proved interesting on many levels: Even though Apple's late founder Steve Jobs never found the need for a tablet smaller than 9.7 inches, the iPad Mini clearly showed Apple's desire to compete with the smaller tablets being released by its competitors, from Google to Samsung to Amazon.
Unlike its rivals, however, the iPad Mini would not give in to peer pressure, as far as pricing went. The iPad Mini costs roughly $120 more than the popular 7-inch tablets from Google or Amazon, but while this initially made analysts and fans worried about the tablet's viability, Apple proved most people wrong once again, boasting solid sales in the U.S. and abroad.
3. Windows 8
After more than a year of waiting, Microsoft and CEO Steve Ballmer were finally ready to launch the company's newest operating system, Windows 8. The newest software from the Redmond, Wash.-based tech giant was centered on a touch-screen experience and a cool new Metro-style interface, but Microsoft had another surprise in store to celebrate the arrival of Windows 8.
For the first time in the company's long history, Microsoft decided it would create, unveil and sell its first piece of proprietary hardware in 2012 -- the Microsoft Surface tablet.
The Surface, despite its sleek exterior and best intentions when it came to its software, turned out to be quite a clunky device -- but people have taken notice. Sure, reviews of the device are nowhere near stellar, but most "firsts" are rarely hits. The Surface wasn't about the tablet-laptop hybrid experience anyway; Sinofsky and the Windows team really just wanted a home to show off Windows 8.
The software has been out in the wild for a few months now, but it continues to be a highly controversial topic, particularly for Windows fans, who seem divided over the issue. Microsoft took an enormous risk with Windows 8 in 2012, but in 2013, we'll have to see if Microsoft recedes into the shadows to fix Windows 8's problems, or if it decides to simply keep moving forward and pretend this little misstep never existed.
4. Apple Maps
Speaking of missteps, Apple, which is traditionally known for its tight software experiences, made a major mistake when it released its first self-branded Maps application as a part of iOS 6 on Sept. 19.
The mistake: The software was nowhere near ready.
In 2012, Apple decided to boot Google and its Maps off the home page of iOS, opting to build its own navigation application, which happened to be the most-used app in iOS at the time.
Apple introduced its Maps solution to the world at WWDC 2012 in June, and the application was beautiful to look at, especially in the eye-popping 3D Flyover mode, but once the application was released to the masses a few months later, users quickly discovered blunders left and right.
Maps and listings were distorted and simply incorrect at times. Many local businesses were left out completely. The directions feature didn't support local or public transit options, or multiple stops. Google Maps, it was not.
Apple tried everything to right the ship -- CEO Tim Cook wrote an apology letter, a few of the project's leaders were fired -- but only the recent reappearance of Google Maps in the App Store was enough to quiet the angry masses.
All seems right with the world now that Google Maps is restored to iOS, but users won't soon forget Apple's biggest misstep in 2012.
5. SOPA/PIPA
The Internet had never really rallied around a cause until January, when two anti-piracy bills -- the Stop Online Piracy Act (SOPA) and the Protect IP Act (PIPA) -- promised to restrict access to any site even slightly associated with what would be considered "pirated content," including the ad networks and search engines that do business together.
On Jan. 18, the Internet came together as one and staged a major blackout across some of the most-used online sites, including Craigslist, Wikipedia, Reddit and Google. Petitions were sent around, statuses were shared and consumers looked to boycott any company that supported the bills, including GoDaddy at one point (they were forced to retract their support due to the overwhelming boycott).
What's even more incredible beyond the effort was that it worked. Support for both SOPA and PIPA became political suicide, and both bills were shelved. It was by far one of the most empowering experiences the Internet has ever witnessed and contributed to, and it showed how powerful the new digital medium can be when it wants to.
6. Facebook IPO
For years, discussion of a Facebook IPO made investors and stock hounds drool. But finally, Facebook announced that it would go public on the NASDAQ exchange in May, valuing itself at $104 billion.
The initial asking price for shares started at $38, but after a small malfunction with eschange upon Facebook's opening on May 18, Facebook never quite recovered. The company's stock quickly plummeted, and it seemed like the hype surrounding Facebook was all for nothing.
Since May, Zuckerberg and company have been looking for creative ways to make more money for their company -- leveraging more, better and smarter advertisements -- but the initial public offering, which was one of the biggest stories of 2012 before the year even started, turned out to be even more of a story than the company when the stock turned out to be a dud.
7. Instagram
Instagram's had a wild year. Since April, when Facebook scooped up Kevin Systrom's photo-sharing app in a $1 billion acquisition, Instagram has been focused on making a name for itself across all the digital platforms, even if that means making a few enemies in the process.
Instagram's relationship with Twitter finally went to hell in December, officially pulling its photo "card" API from Twitter after several jabs were made from both sides. Now, with a new website and a revamped mobile application, Instagram is focused on growing its niche audience of 100 million registered users, using its size and presence of Facebook to lean on.
Instagram is still a work in progress, but the company's decision to venture out -- with Facebook's guidance, of course -- was by far one of the most interesting social media stories of 2012.
8. John McAfee
John McAfee was a true pioneer in technology. As the developer of the first commercial anti-virus software program, McAfee had seen his personal fortune recede from $100 million to just $4 million, but life was only starting to get interesting for the former NASA engineer.
After being falsely arrested in April after his property in Belize was raided by the Gang Suppression Unit, McAfee ran into problems with the law again in November when police began searching for him as a "person of interest" in connection with the murder of an American expatriate, who happened to be McAfee's neighbor at the time. When police sought out McAfee for questioning, he fled.
Suddenly, John McAfee, the same creator of the antivirus software you probably use (if you own a PC), was on the run in Guatemala, writing blog updates about his experiences on the lam. He accidentally gave away his location in December, and was then arrested. Since experiencing two minor heart attacks in a Guatemalan detention center, McAfee was deported back to the US on Dec. 12.
McAfee's story is ongoing, but it's by far one of the most outlandish and fascinating stories we've read this year.
© Copyright IBTimes 2023. All rights reserved.