8 Marijuana Edibles Martha Stewart And Snoop Dog Should Make On VH1's 'Dinner Party'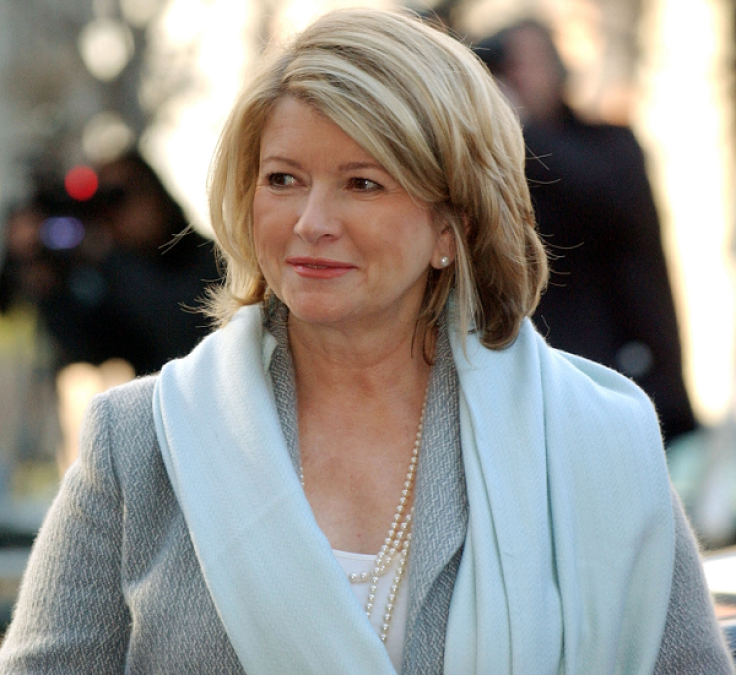 Fans will soon get to experience fine dining with Martha Stewart and Snoop Dogg when their new unscripted TV series, "Martha & Snoop's Dinner Party," premieres on VH1. The Viacom owned network announced Monday that the new show is set to air this fall.
Each week on the show Snoop and Stewart will host an evening of cocktails, cuisine and conversation with a few of their famous friends, according to the network. "At our dinner party, we will exemplify America's fascination with food, entertaining and celebrity. 'Martha & Snoop's Dinner Party' will redesign the traditional food competition shows in a new, different and very funny way," Stewart explained.
Snoop, who has appeared on Stewart's cooking and do-it-yourself shows in the past, is particularly excited for fans to see just what happens when they're in the kitchen together.
"My homegirl, Martha and I have a special bond that goes back. We're gonna be cooking, drinking and having a good time with our exclusive friends. Can't wait for you to see how we roll together!" he said.
Fans can surely expect to see Stewart and Snoop whipping up an array of drool-worthy meals and maybe even a few tasty treats of the higher caliber.
It's no secret that Snoop is a Mary Jane aficionado — he's always been very candid and open about his marijuana use and often smokes it openly on his YouTube news series, "GGN Hood News." In addition, he and his Merry Jane production company partner Ted Chung are listed as executive producers for "Martha & Snoop's Dinner Party."
But many potential viewers are likely wondering — given the growing approval of marijuana across the globe — will Snoop incorporate his passion for pot in the many recipes Stewart creates for their lavish dinner parties?
Socitey's acceptance of marijuana edibles (cannabis that is ingested and can pass through the gastrointestinal tract) has been on the rise, especially as an increasing number of states pass laws allowing people to legally consume weed. In fact, in 2014, $4.8 million edible products were sold in the state of Colorado alone, Time reported.
The most common types of edibles include cookies, brownies, cake, pies, gummies, hard candies and chocolates, all of which can easily be served as desserts on Stewart and Snoop's upcoming TV series.
Check out our list of a few marijuana edibles that could potentially be served on "Martha & Snoop's Dinner Party" when then the show premieres in fall 2016.
1. Edible Rice Crispy Treats
2. Edible Chocolate Chip Cookie Pie
3. Edible Kitchen Sink Cookies
4. Edible Lemon Tart
5. Edible Brownies
6. Edible Cupcakes
7. Edible Crumb Cake
8. Edible Doughnuts
© Copyright IBTimes 2023. All rights reserved.