$800,000 In Stimulus Checks Stolen By Venezuelan Ring: Police
KEY POINTS
Federal authorities arrested a Venezuelan, 34, for stealing stimulus checks
He was arrested in May and is being held without bond
Four other co-conspirators could also face charges
Federal authorities have accused a ring of Venezuelans of stealing more than $800,000 worth of stimulus checks from the U.S. government, a report said Wednesday.
Federal prosecutors said a group of Venezuelans who live in South Florida and Mexico stole hundreds of stimulus payments issued by the IRS and cashed them in using "fraudulent" documents, according to the indictment.
Authorities have since charged Jesus Felipe Linares Andrade, 34, with conspiring to steal the government's money. He is also facing charges of identity theft. The case is the first of its kind in Florida, according to the Miami Herald.
Federal prosecutors in South Florida said that four other people who conspired with Andrade could also face charges.
Andrade was arrested in May after he was caught in an undercover FBI operation in which he and his co-conspirators created fake identification documents that corresponded with the names of people who were supposed to receive the checks, the report said.
"During the meeting, Linares placed an envelope in the vehicle containing over $150,000 in stolen U.S. Treasury checks and over 30 identification documents," according to a criminal affidavit filed by Assistant U.S. Attorney Michael Berger. "The identification documents consisted of copies of driver's licenses, including Florida driver's licenses. Some of the names on the driver's license matched the names on the checks."
In January, an FBI informant met with one of Andrade's conspirators with an offer of cashing in 30 checks worth $36,000, the criminal affidavit stated. Then in April, Andrade picked up $249,000 worth of stimulus payments from two FBI informants at the Miami International Mall in Doral.
The meetings with the informants continued through April. The checks stolen totaled more than $800,000. Each of the checks was worth $1,200 and was addressed to different recipients in Mexico. In the deal, the informants sought 30% of the checks as a fee.
The FBI said it did not cash any of the checks. Instead, it provided money that represented funds from the cashing of the checks. Some of the funding was wired to Andrade through Zelle, a banking app.
Andrade has since pled not guilty to all charges. He is currently being held without a bond.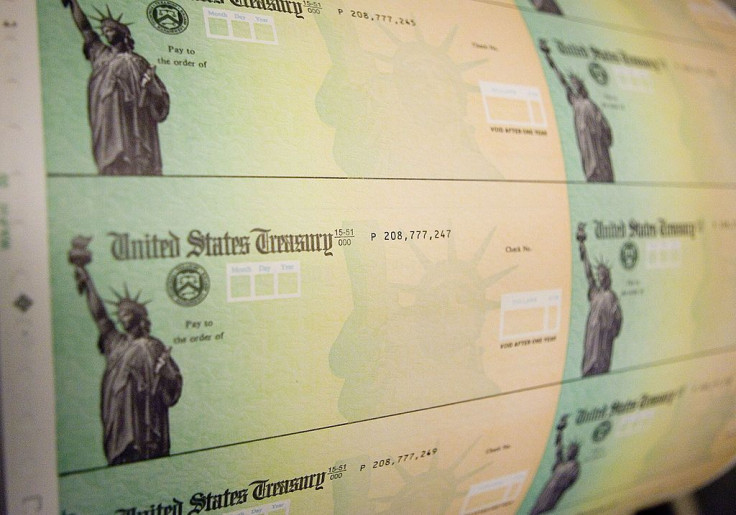 © Copyright IBTimes 2023. All rights reserved.