Spend, Save, Pay Debt: Here's How Americans Spent Their Stimulus Checks
KEY POINTS
Spending patterns varied for each round of the stimulus payments
New analysis shows that 25% of Americans are still struggling to pay household expenses
Lower-and middle-income families "saved the second and third round of payments"
New research has shown spending patterns of most Americans who received relief payments from the three rounds of stimulus checks sent out since March 2020.
The U.S. government has provided Americans three rounds of stimulus payments since the beginning of the COVID-19 pandemic. Cumulatively, the government has sent out more than $850 billion in economic impact payments.
The amount varied for each stimulus check. The first round of payments from the Coronavirus Aid, Relief, and Economic Security (CARES) Act gave a maximum of $1,200 per person, plus $500 per child dependent. The Consolidated Appropriations Act 2021 passed in December provided $600 per person and $600 per qualifying child. The American Rescue Plan gave up to $1,400 per single taxpayer and $1,400 for every qualifying dependent.
The manner in which Americans used the relief payment varied for each round, according to the research by the Peter G. Peterson Foundation.
For the payments sent out from CARES Act, 74% of Americans spent the money, 11% used it to pay off their debts, and 14% saved it. The first round of funds was distributed when the unemployment rate in the U.S. was at 14.7%, the highest since 1948.
The spending pattern changed for the second round of checks, with 22% of recipients spending the money, 51% using it to pay off debt, and 26% saving it.
For the third round of checks, only 19% of Americans spent the $1,400 payments. At least 49% of recipients used it to pay off debt and 32% saved the money.
The spending patterns also varied significantly across income levels. Analysts indicate that lower-and middle-income families saved the second and third round of payments due to the uncertainty of the pandemic, which is still spreading across the U.S.
An analysis by the Center on Budget and Policy Priorities found that the unemployment rate currently stands at 6.1%, which is higher than the 3.5% rate recorded before the pandemic. At least 25% of Americans are also struggling to pay their household expenses.
Across the country, approximately 16 million people are also receiving some form of unemployment benefits.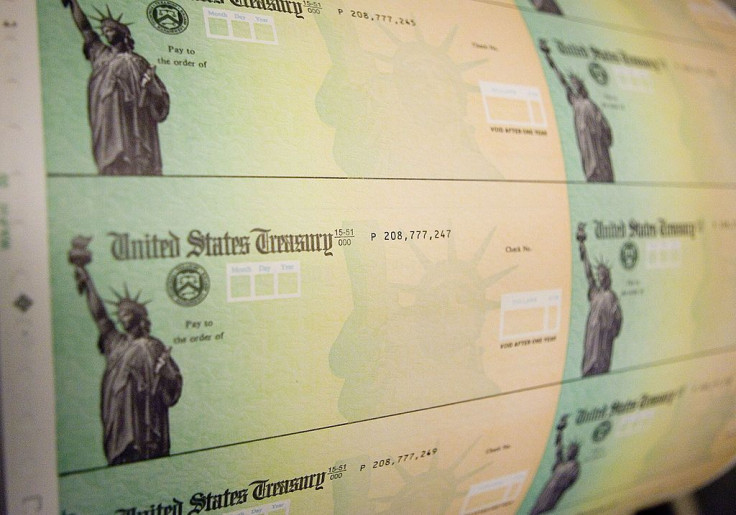 © Copyright IBTimes 2023. All rights reserved.