'90 Day Fiancé' Where Are They Now: Are Darcey And Tom Still Together?
Darcey Silva appears to be smitten with Tom Brooks on "90 Day Fiancé: Before the 90 Days" Season 3, but off-screen, the couple's relationship may already be over.
Viewers of the TLC series saw the Connecticut resident fly across the pond to meet her British love, Tom, after meeting online. However, once she arrived, Tom began expressing his doubts about their relationship due to Darcey's confidence about their future together.
On Sunday, Darcey shared an uplifting post about finding love with the right person. "Don't ever let anyone use you or take advantage of you! I will fight for my own love! Feeling free and at peace! I will always stay strong and deserving of love and respect. We all have a soulmate," she wrote.
"A soulmate is not found. A soulmate is recognized," she added.
Hours before that post, Darcey shared a selfie along with another uplifting message about not allowing a man to play with her heart.
"I will always keep my eyes on the prize! No one or no man will ever keep me down! FYI I'm not desperate or insecure! I know what I want and choose! Don't worry I know what's up in the end! I don't play games! Check mate!" she wrote.
Speculation about Darcey and Tom's break up comes after her split with former "90 Day Fiancé: Before the 90 Days" star, Jesse Meester. The couple broke up in Season 2 of the TLC spinoff after they grew tired of arguing.
In August, Darcey told People her romance with Tom made her realize she didn't belong with Jesse. "My past relationship was toxic. I learned about what I want in a relationship. I really dug in deep to love myself, and I know that I deserve so much more," she told the outlet.
Darcey met Tom during her relationship with Jesse, but the two never pursued a romance. Instead, Tom became her "rock" following the split, and their relationship blossomed into something more.
"Tom understands my lifestyle. He's a great family man and just understood all that. He has the right mindset. We just have this amazing bond that I knew it was something worth pursuing," she said.
Although Darcey appeared optimistic about her future with Tom last month, it seems her feelings may have changed since then.
"90 Day Fiancé: Before the 90 Days" Season 3 airs Sundays at 8 p.m. EDT on TLC.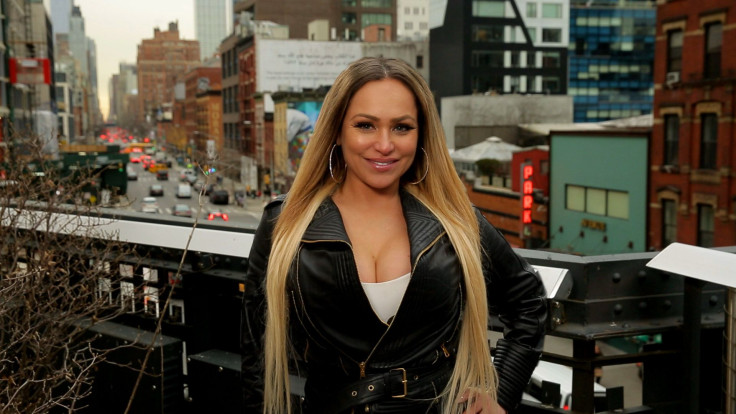 © Copyright IBTimes 2023. All rights reserved.