94-year-Old Has Teeth Knocked Out By Robbers At Home
KEY POINTS
An unidentified 94-year-old woman was attacked and robbed in her home
Perpetrators introduced themselves as volunteers collecting clothes for the needy
Elderly's caretaker found her tied to a chair with belts and scarves
A 94-year-old woman was attacked and her teeth were knocked out during a robbery at her home in Mpumalanga, South Africa, last week.
The unidentified elderly woman answered the door and found a man and a woman carrying boxes. When asked, the duo said they were collecting clothes for the needy. The woman asked them to sit and went inside to make coffee for them. The man then pulled out a knife and threatened the elderly woman before assaulting her.
"The duo indicated that they were donating clothes to the less fortunate. She then opened the door and innocently made coffee for them. Unbeknown to her, they had ulterior motives," police spokesperson Colonel Donald Mdhluli said, Times Live reported.
"He threatened and assaulted the defenseless old woman to a point that she lost some of her teeth. He then aggressively grabbed her, while his accomplice ransacked the whole place and took valuable items. After this, the victim was tied to a chair with belts and scarves. The suspects then locked the victim inside and fled with the stolen items, including her personal cards," he added.
Hearing the woman's screams, her caretaker rushed to her rescue. A police complaint was filed and a search was underway for the accused.
"Police opened a case of house robbery, hence the manhunt. The police have strongly condemned this horrendous incident and have vowed to do everything possible to ensure that the perpetrators are brought to book," Mdhluli said.
Condemning the incident, Mdhluli told News 24, "The police have strongly condemned this horrendous incident and have vowed to do every part attainable to make sure that the perpetrators are arrested and dropped at guide."
The incident comes months after a woman was robbed and killed by her neighbor in Taiwan. After killing the woman, the accused disposed of her dismembered body parts in the mountains.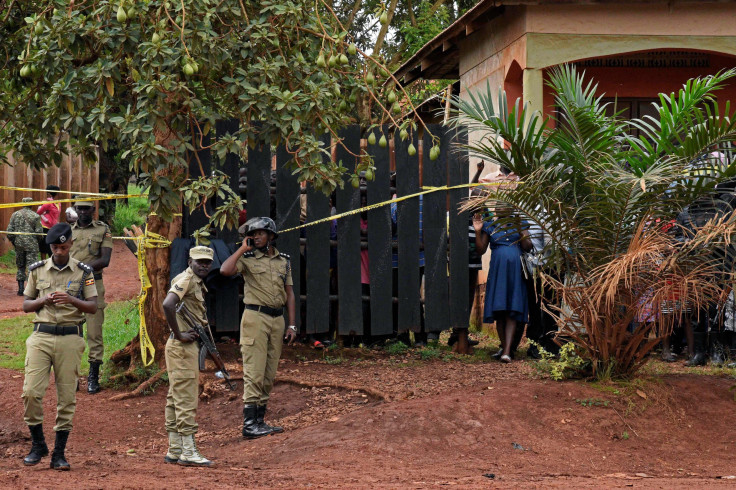 © Copyright IBTimes 2023. All rights reserved.