Abby Lee Miller Called A 'White Trash Judge' By 'Dancing With The Stars' Viewers, Slammed By 'Dance Moms' Co-Star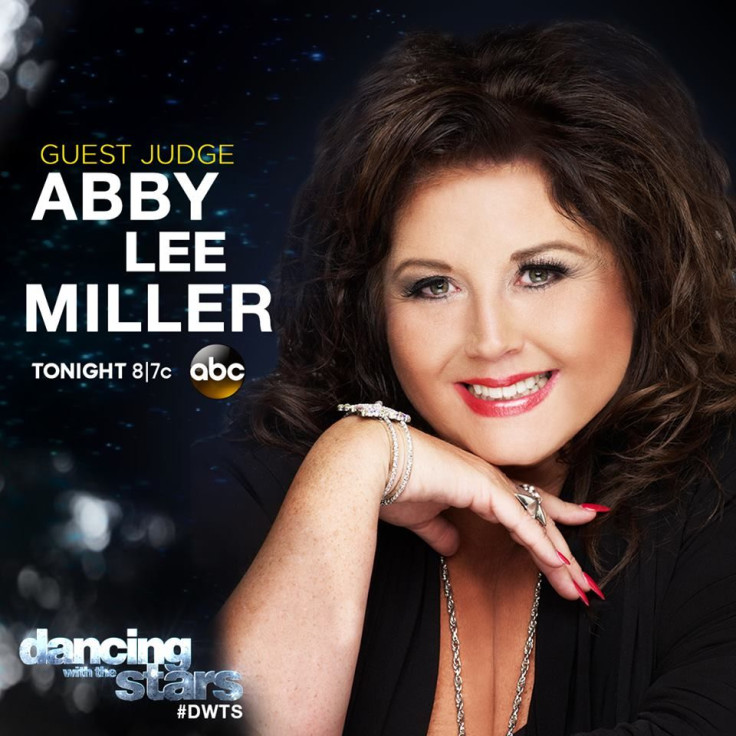 "Dancing with the Stars" viewers didn't warm so kindly to "Dance Moms" coach Abby Lee Miller's guest spot on the hit ABC progam this week, and apparently, neither did her Lifetime co-stars.
Following Miller's guest judging appearance on the hit reality-dance competition program Monday night, viewers have flocked to the show's official social media pages to slam the ABC network for featuring the infamously tyrannical coach.
"Abby Lee Miller has no place on my favorite show, she brings a bad name to dancing, c'mon 'DWTS' you can do better than her…" viewer Kim Matthew Puterbaugh posted on the show's official Facebook page Monday night, a comment which has since been up-voted 215 times. "She is the Honey Boo Boo of guest judges. Shame on you 'DWTS' for lowering your standards to their gutter sludge," added viewer, Missy Lewis.
"Get rid of his white trash judge. She has no clue what good dancing is… Who cares what this woman has to say!" commented viewer Michele Taylor. "Seriously? Abby Lee Miller? She is white trash. Substandard as a person let alone a coach," shared one Twitter user.
"DWTS" viewers were not the only ones to call out Miller for the guest spot. Miller's "Dance Moms" co-star and longtime nemesis, Cathy Nesbitt-Stein of Candy Apples Dance Center in Canton, Ohio, also shared negative comments regarding Miller's "DWTS" debut. "All she knows is sickled feet," said Nesbitt-Stein when referring to Miller's critique of the series' star performers. "I am pretty sure everyone on #DWTS hates @Abby_Lee_Miller after tonight's episodes," the dance coach later retweeted.
Despite the post-appearance criticism, Miller seemed unfazed when prompted to discuss the possible backlash she may face after starring as a judge on the series. "I don't care what people think, really," Miller revealed to HitFix Monday. "I figure if celebrities and entertainers are taking about me, that's a good thing. It's when they stop talking about me is when I should worry."
"DWTS" airs Mondays at 8 p.m. ETD on ABC. Miller can be seen next on her new program, "Abby's Studio Rescue," premiering June 17 on Lifetime. Miller's original Lifetime series, "Dance Moms," resumed filming its fourth season last week.
© Copyright IBTimes 2023. All rights reserved.