'Abby's Studio Rescue' Cancelled? Evidence Of Lifetime Series' Rumored Cancellation Is Apparent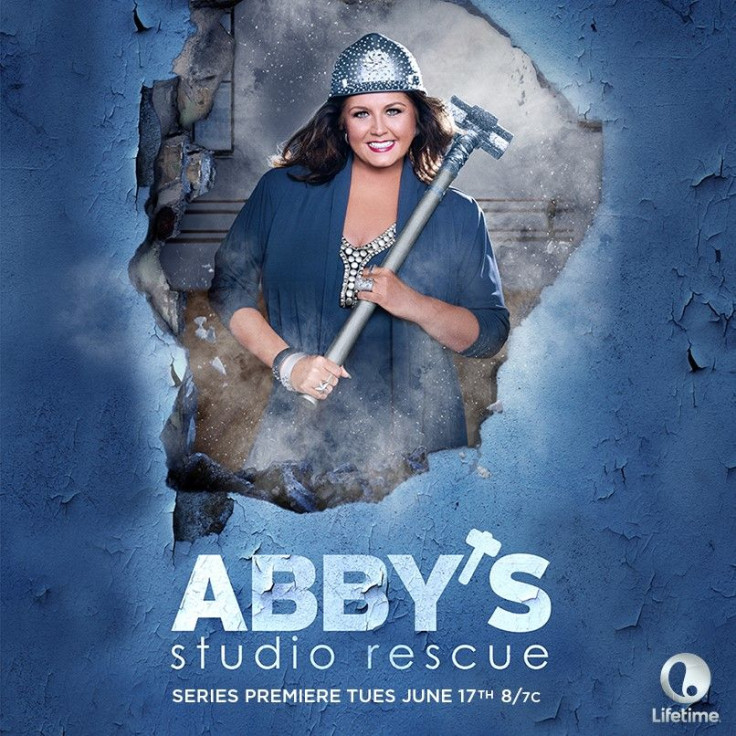 Update 12:52 p.m. EDT: Lifetime's "Abby's Studio Rescue" publicity rep, Wendy Zocks, confirmed to IBTimes Wednesday that the network has plans to "air the remaining episodes later this year."
Original story:
After just two episodes, "Abby's Studio Rescue," the new reality series starring "Dance Moms" coach Abby Lee Miller, suddenly vanished from airwaves. With no explanation from Lifetime regarding the show's sudden disappearance, fans have started to ask: Is "Abby's Studio Rescue" canceled?
While Lifetime and Collins Avenue, the production company behind Miller's series, failed to respond to a request for comment by press time regarding the rumored cancellation, there is evidence to suggest that the program would not have survived the chopping block.
Not only has Lifetime failed to premiere new episodes of "Abby's Studio Rescue" for the past two weeks, airing episodes of its other new series, "Little Women: LA," in its place, the network's schedule for July 22 skips the show's 9 p.m. EDT time slot.
Another hint the show may have been eliminated from its prime time slot? Miller, 47, has yet to plug her new program during recent promotional interviews for her new book, "Everything I Learned About Life I Learned In Dance Class." While Miller's tour is obviously dedicated to promoting the parent self-help memoir, she did use her time to discuss the Season 4 return of "Dance Moms" later this month while never once touting "Abby's Studio Rescue," which is supposed to be in its critical debut season.
"Abby's Studio Rescue" follows Miller in her quest to help save failing dance studios across the nation from closing their doors. The series, which premiered on the network June 17, marks the third reality venture for Miller in three years.
The longtime Pittsburgh dance coach, made famous by Lifetime's hit series "Dance Moms," premiered her second program, "Abby's Ultimate Dance Competition," in 2012. The show stopped production after two seasons, with Miller explaining to Zap2It.com in May that its competitive nature, although popular with U.S. viewers, failed to impress overseas.
Fortunately for fans of Miller, "Dance Moms" will continue its fourth season on Lifetime starting July 29. The midseason premiere will be followed by Lifetime's new show "Raising Asia" at 10 p.m. EDT.
© Copyright IBTimes 2023. All rights reserved.