Abortion Rights Protesters At The White House After Biden Signs Executive Order For Reproductive Rights
Protesters started at Franklin Square in Washington, D.C., on Saturday before heading to the White House to pressure President Biden to do more to protect abortion in the U.S.
On Friday, Biden signed an executive order that fell short of what many urged him to do after the Supreme Court overturned Roe v. Wade. Essentially, the executive order directs the Department of Health and Human Services to protect access to medical abortions and guarantees emergency care related to abortions. These emergencies could include ectopic pregnancies or miscarriages that refuse to expel.
The order also seeks to strengthen contraception access and protect patient data, including data from period tracking apps and internet searches. While many congratulated the President for these initial efforts, many feel that the order does not go far enough, which prompted the march on Saturday.
The organization Women's March promised a summer of rage after SCOTUS overturned Roe v. Wade, and protested outside the White House to call for more action. Many want Biden to declare a public health emergency and take further action to protect abortion rights. Essentially, they want him to use his executive privilege to its full potential.
"Yesterday was a good first step, but it's just that, a first step," Rachel O'Leary Carmona, the Women's March executive director, told protesters Saturday according to NBC News. "We know there are limits to President Biden's authority, but we want him to push that authority to the limit."
Further efforts from the Biden administration could provide additional funds and resources to help meet the needs of reproductive services in states that still provide them. Additional funding could also help those in states where abortion is now illegal or will be illegal to access care and resources.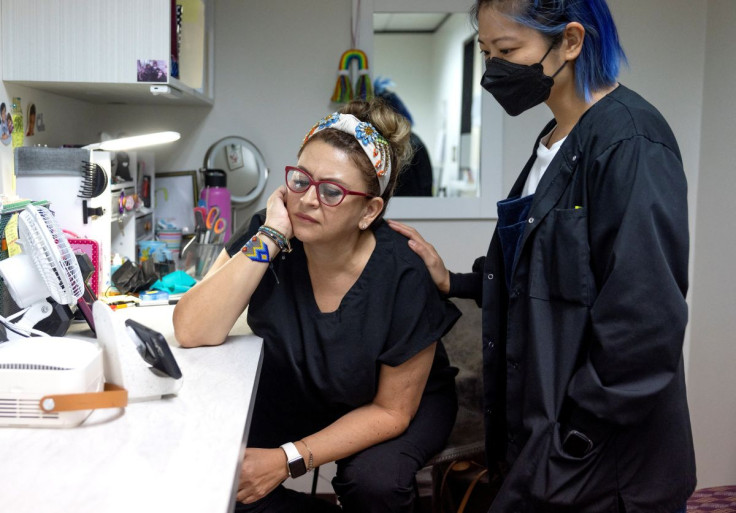 © Copyright IBTimes 2023. All rights reserved.
FOLLOW MORE IBT NEWS ON THE BELOW CHANNELS